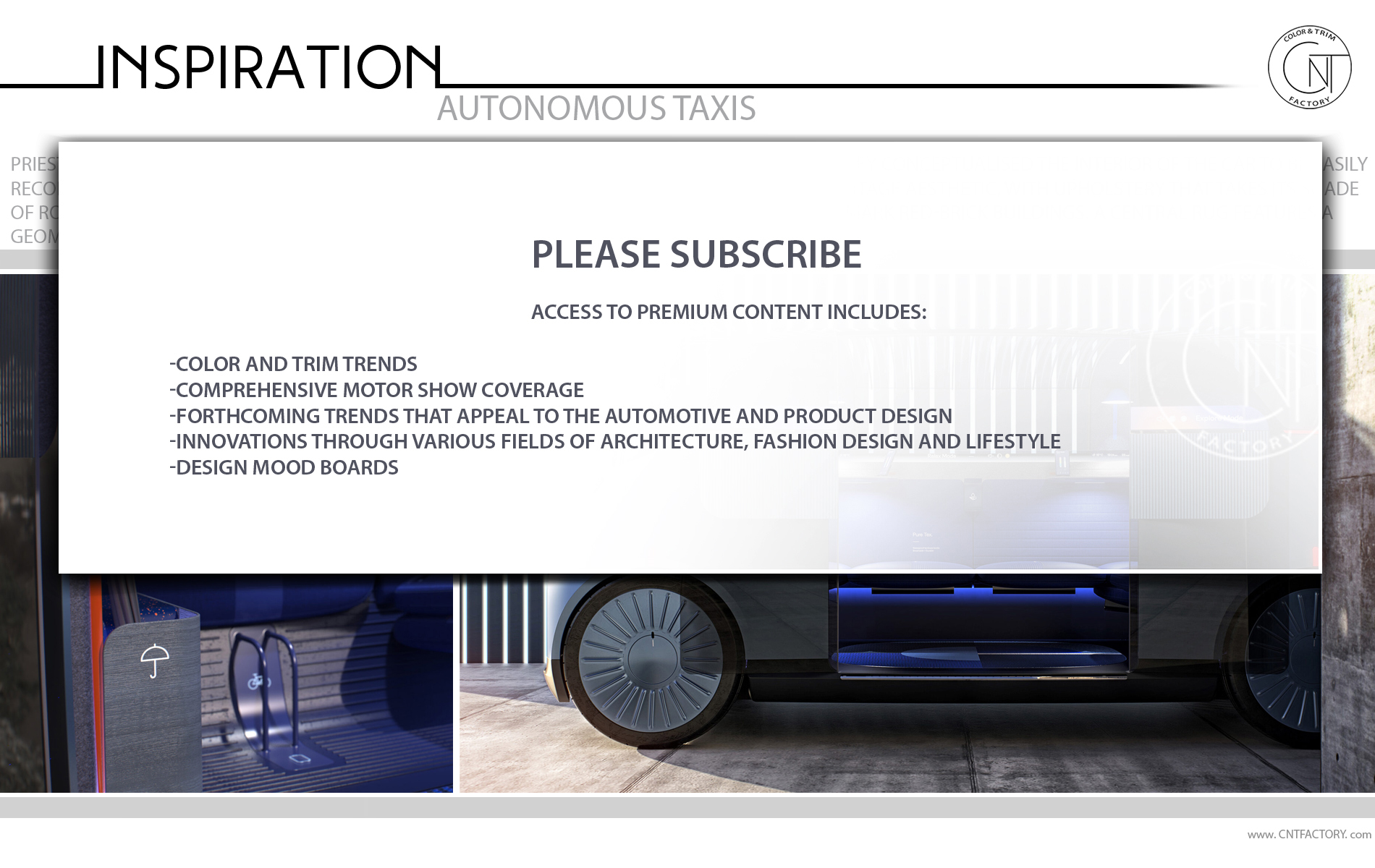 23 Feb

The New Car – Autonomous Taxi

Related Post: Peugeot Onyx Concept / Infiniti Q Inspiration Concept / Lexus LS

PriestmanGoode has revealed its New Car Concept, an autonomous taxi for London. They conceptualized the interior of the car to be easily reconfigured using an app, much like a smart home. The vehicle reimagines a British heritage aesthetic, with upholstery that takes its shade of royal blue from Savile Row suits and handrails in the same shade as London's hallmark red-brick buildings. A central rug features a geometric pattern rendered in woven vinyl and adds an element of homeliness.