The high-quality details in the new Lexus LS Color Trim Innovations are a timely reminder of the brand's ongoing commitment to craftsmanship.
It's all in the details. The exterior design of the new Lexus flagship, the LS luxury sedan, impressed the automotive world when it was introduced earlier this year at the North American International Auto Show, but some might say that its true beauty lies beneath the surface. Look closely at the ornamentation inside the car's cabin for a never-before-seen level of takumi craftsmanship.
"As a Japanese luxury automobile brand, we wanted to integrate elements of Japanese culture and the timeless appeal of Japanese craftsmanship into the artistic side of Lexus," says Koichi Suga, chief designer of the LS. "In doing so, we took up numerous challenges with the LS."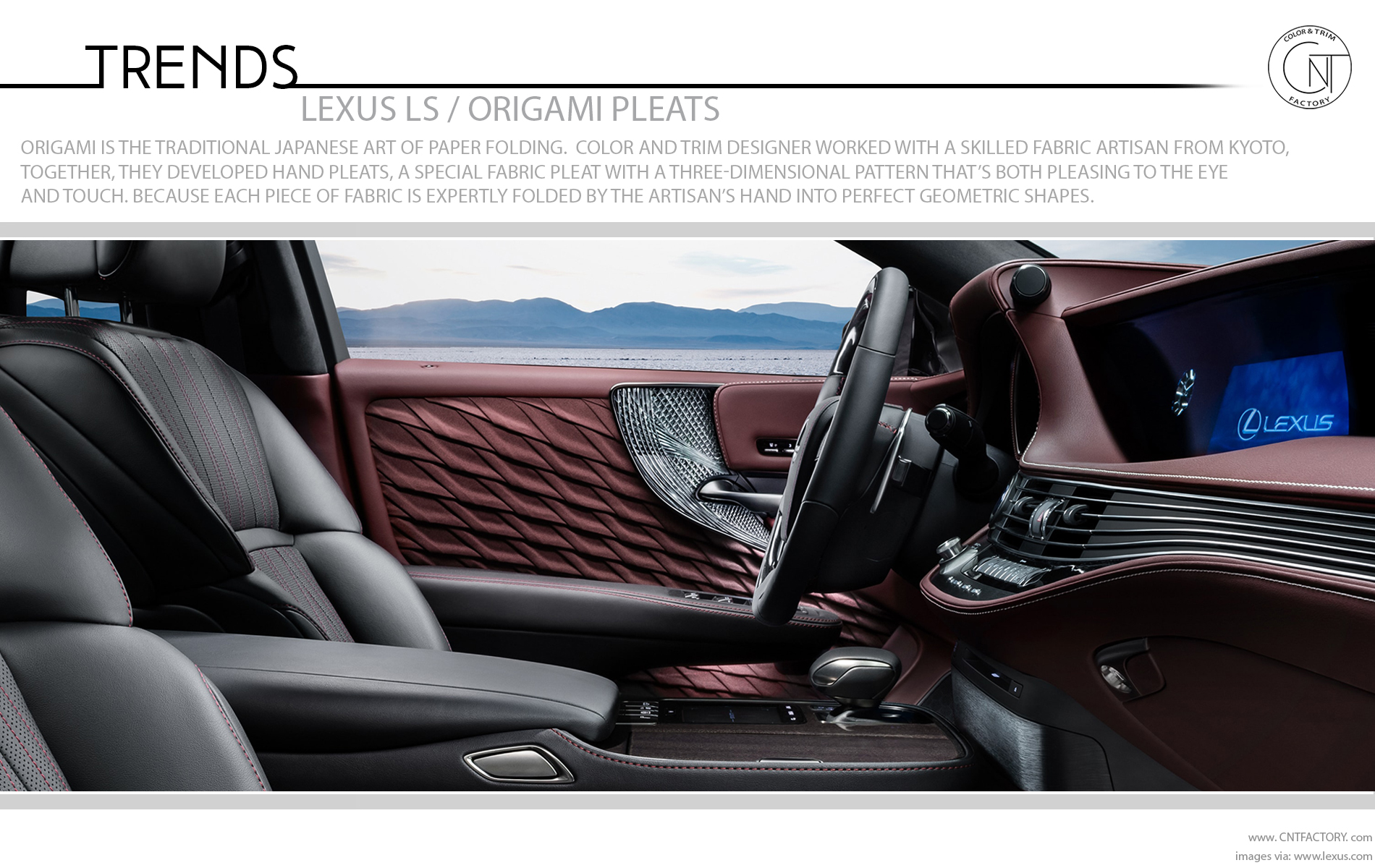 "This special ornamentation piece boasts the best of both worlds in terms of an industrial product that is also a work of art," says Suga. "The look and feel of this glass trim piece, like the hand-pleated fabric, transforms depending on the viewing angle and time of day.
The Hand Pleats and kiriko glass were first on display at the 2017 Geneva Motor Show in March and the LS continues to tour the world. But more than just the car is being shown. This vehicle, as with other Lexus models in the current line-up, showcases the brand's commitment to high-quality craftsmanship. And Lexus has no plans to stop there.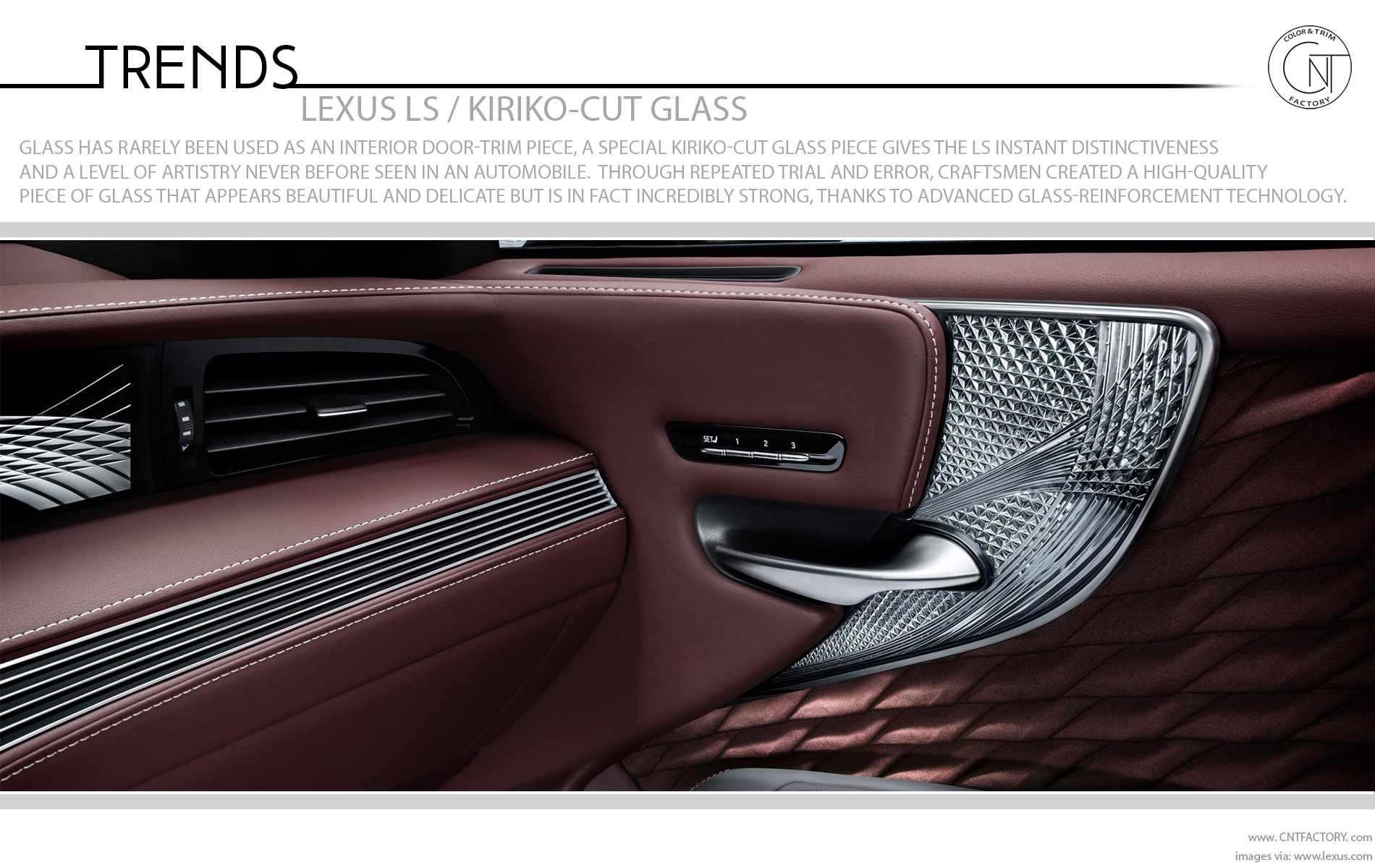 Edo kiriko, or cut glass, is a manufacturing method in which clear colors and delicate patterns are cut into glass. It's said that Edo kiriko was founded in 1834 by Kagaya Kyubei, who operated a glassware store in the Odenmacho area of Edo, now better known as Tokyo. After studying in Osaka, which had developed advanced glassware manufacturing methods, he returned to Edo and operated a glassware store that manufactured eyeglasses and thermometers. From there, cut glass gradually spread throughout Edo.