Related Post: Spider Silk / Mylo Leather
The Fine Mycelium™ breakthrough capabilities are behind Reishi™, a new class of sustainable material that performs like cowhide leather, the only non-animal, non-plastic material that can do so, offering unparalleled performance. As such, it is the first and currently only material to offer a sustainable solution for the fashion and footwear industries that does not compromise on performance, quality, or aesthetics.
MycoWorks is uniquely positioned to meet the consumer demand for more sustainable, high performing materials. This is a result of close collaboration with fashion brands and their world-class fashion designers, and the company's holistic approach that blends art, science, and design to yield the first natural, non-animal materials that fully perform to the standards of the fashion industry. Reishi™, in comparison to mushroom leathers, evokes the same confidence and emotion that animal leathers do, and is a world ahead in strength, durability, and hand feel in comparison to other similar materials in the marketplace.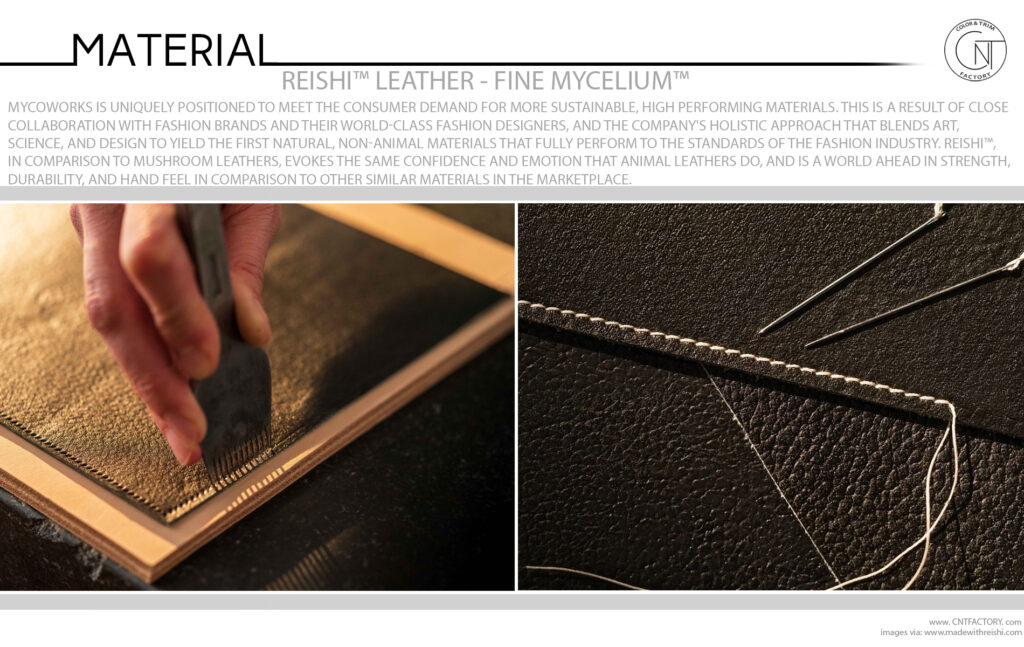 Sheets of Reishi's interwoven Fine Mycelium™ cells are grown to size and can be finely-tuned as it's cultivated. This allows brands to think from material construction up, offering new design possibilities. The Reishi sheets are then finished by traditional tanneries with green, chrome-free chemistry, showcasing how MycoWorks brings technological innovation to the traditional craftsmanship that is essential to luxury fashion brands.
Consumers will see the first products made with Reishi™ in the coming months as MycoWorks announces its partnerships with leading global luxury fashion and footwear brands over that period. MycoWorks has seen accelerating demand for its products through 2020 despite the global downturn due to COVID-19.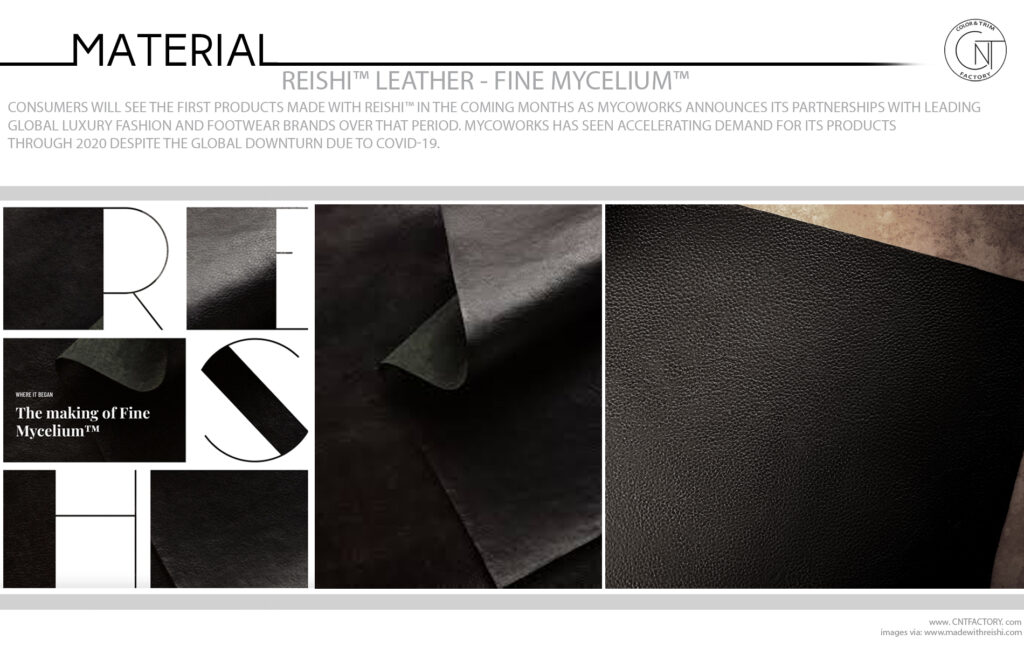 The fibrous mycelium materials, can be a realistic alternative to petroleum-based plastics, presenting additional features to some biopolymers produced by bacteria. Since many developed countries are progressively adopting the use of sustainable materials as a strategy to reduce environmental pollution, these new mycelium-based materials can strongly support this strategy.
The developed mycelium-materials are natural polymeric composites (chitin, cellulose, proteins, etc.) that require minimum energy for production (self-growing), and their characteristics can be tuned by modifying their nutrient substrates. This work can pave the way for the controlled self-growth of a variety of functional mycelium-materials in large amounts with low costs.