Related Post:  Tactile Volcanic Rock with Kvadrat Textile / Nike Flyprint 3D Printed Textile / Soft Tactile Audio Technologies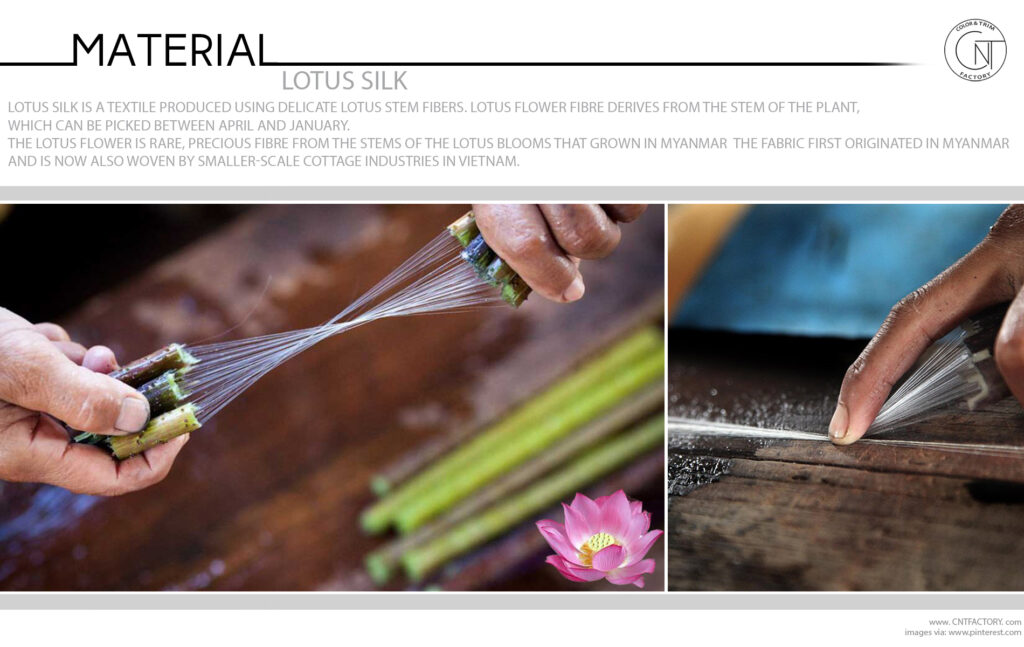 Lotus Silk is a textile produced using delicate lotus stem fibers. Lotus flower fibre derives from the stem of the plant, which can be picked between April and January. The Lotus Flower is rare, precious fibre from the stems of the lotus blooms that grown in Myanmar. The fabric first originated in Myanmar and is now also woven by smaller-scale cottage industries in Vietnam.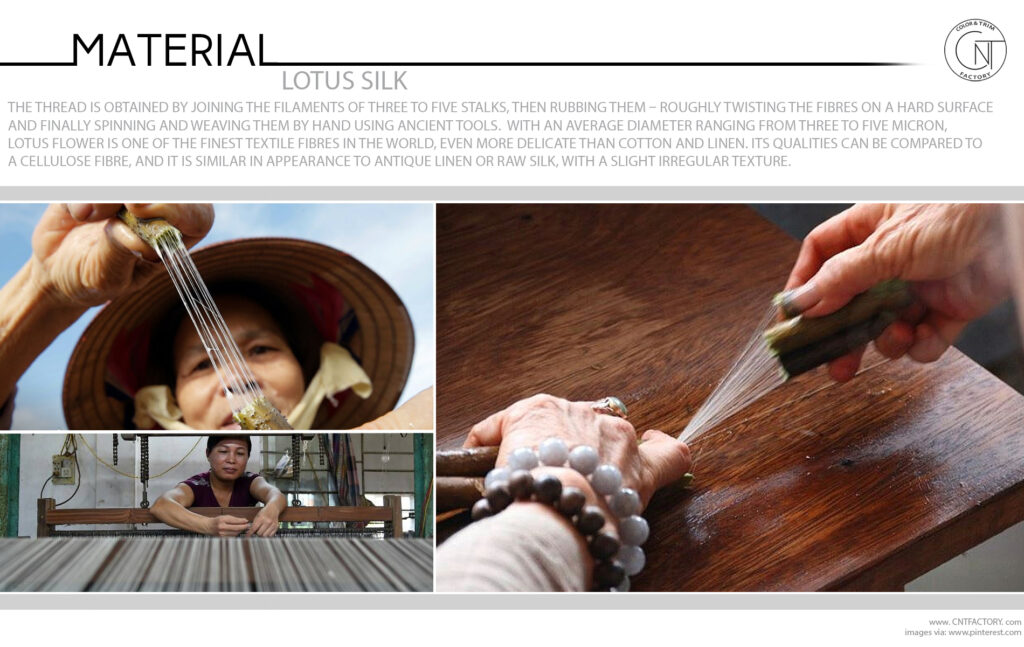 The thread is obtained by joining the filaments of three to five stalks, then rubbing them – roughly twisting the fibres on a hard surface – and finally spinning and weaving them by hand using ancient tools.
With an average diameter ranging from three to five micron, lotus flower is one of the finest textile fibres in the world, even more delicate than cotton and linen. Its qualities can be compared to a cellulose fibre, and it is similar in appearance to antique linen or raw silk, with a slight irregular texture.
Due to the complexity and labor-intensive nature of weaving lotus fibers, lotus silk is considered one of the most expensive fabrics in the world. Individual filaments from the lotus stem are used as the fiber in lotus silk. For one meter of fabric 10,000 stems of the lotus flower are needed.
The Lotus Flower® is an achievement in Loro Piana's quest to find the world's rarest and most valuable raw materials. Loro Piana is the first Western company to create fabric using lotus flower fibre, bringing its unique qualities to an entirely new audience. Each year, The Lotus Flower® is crafted into a few superlative limited edition pieces for highly discerning customers.