Related Post: High Definition 3D Design / 3D Printed Titanium / Woven Details
Studio RAP designed an innovative facade for an Amsterdam boutique, featuring 3D-printed ceramic tiles that showcase the fusion of advanced printing techniques and artisanal glazing. The tiles are glazed in pearl white with a subtle yellow shade. The upper floors display 3D-printed bricks in three red shades, following the original masonry pattern, housed in laser-cut stainless steel cassettes for a modern touch. The result is a seamless blend of cutting-edge technology and traditional design.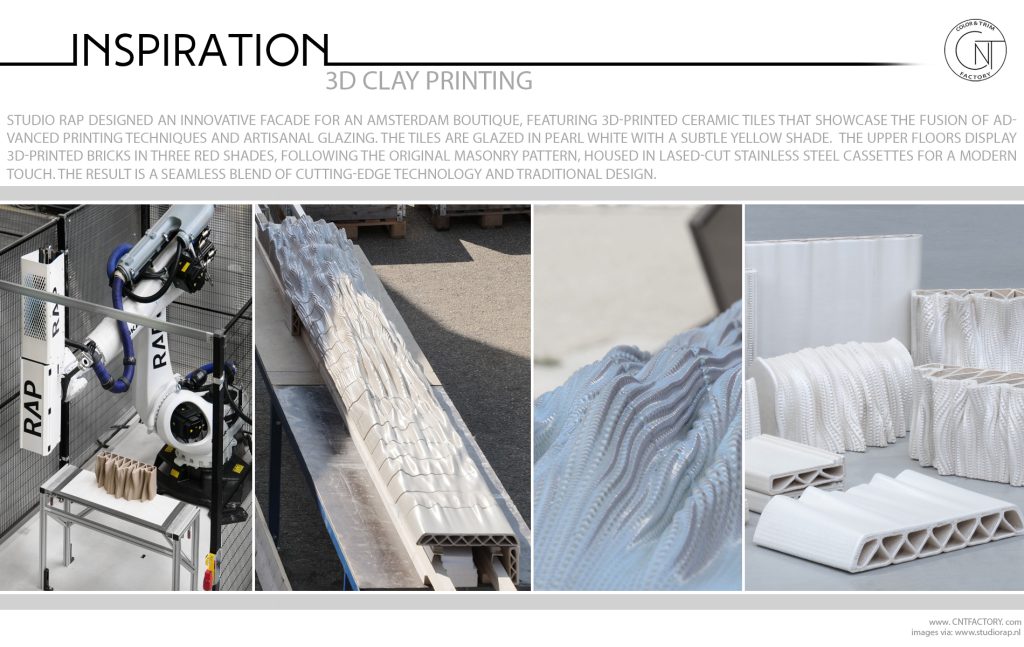 Studio RAP introduces "New Delft Blue", a groundbreaking project in the historic city of Delft. This venture, designed and 3D-printed by the studio, reimagines the iconic decorative features and design language of Delft Blue porcelain. Through the integration of 3D clay printing, computational design, and artisanal glazing, New Delft Blue aims to unveil a fresh architectural potential for ceramic ornamentation in the 21st century.