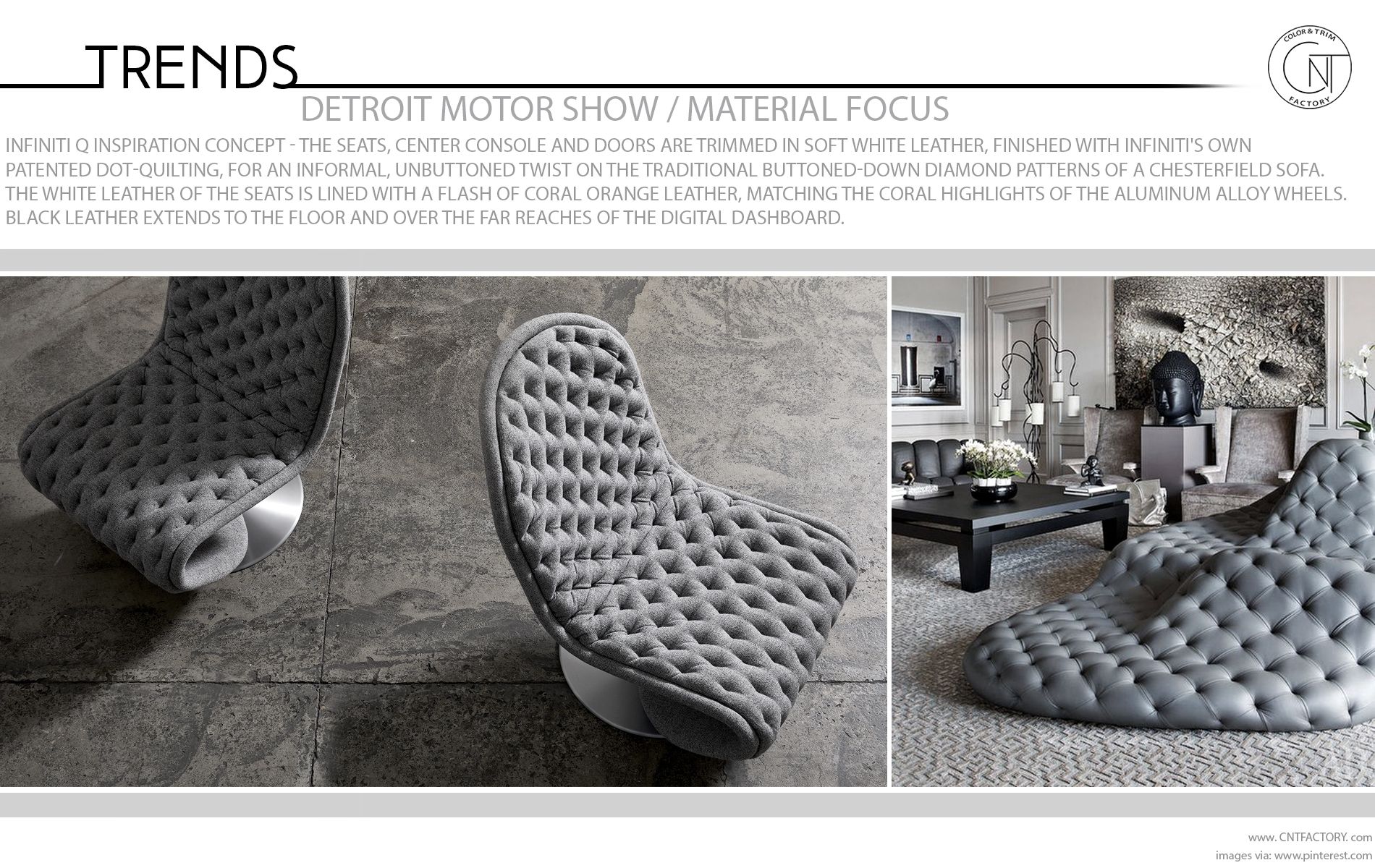 Infiniti Q Inspiration Concept – The seats, center console and doors are trimmed in soft white leather, finished with Infiniti's own patented dot-quilting, for an informal, unbuttoned twist on the traditional buttoned-down diamond patterns of a Chesterfield sofa. The white leather of the seats is lined with a flash of coral orange leather, matching the coral highlights of the aluminum alloy wheels. Black leather extends to the floor and over the far reaches of the digital dashboard.
Related Posts: Geneva Motor Show / Lexus LS Color Trim Innovations / Frankfurt Motor Show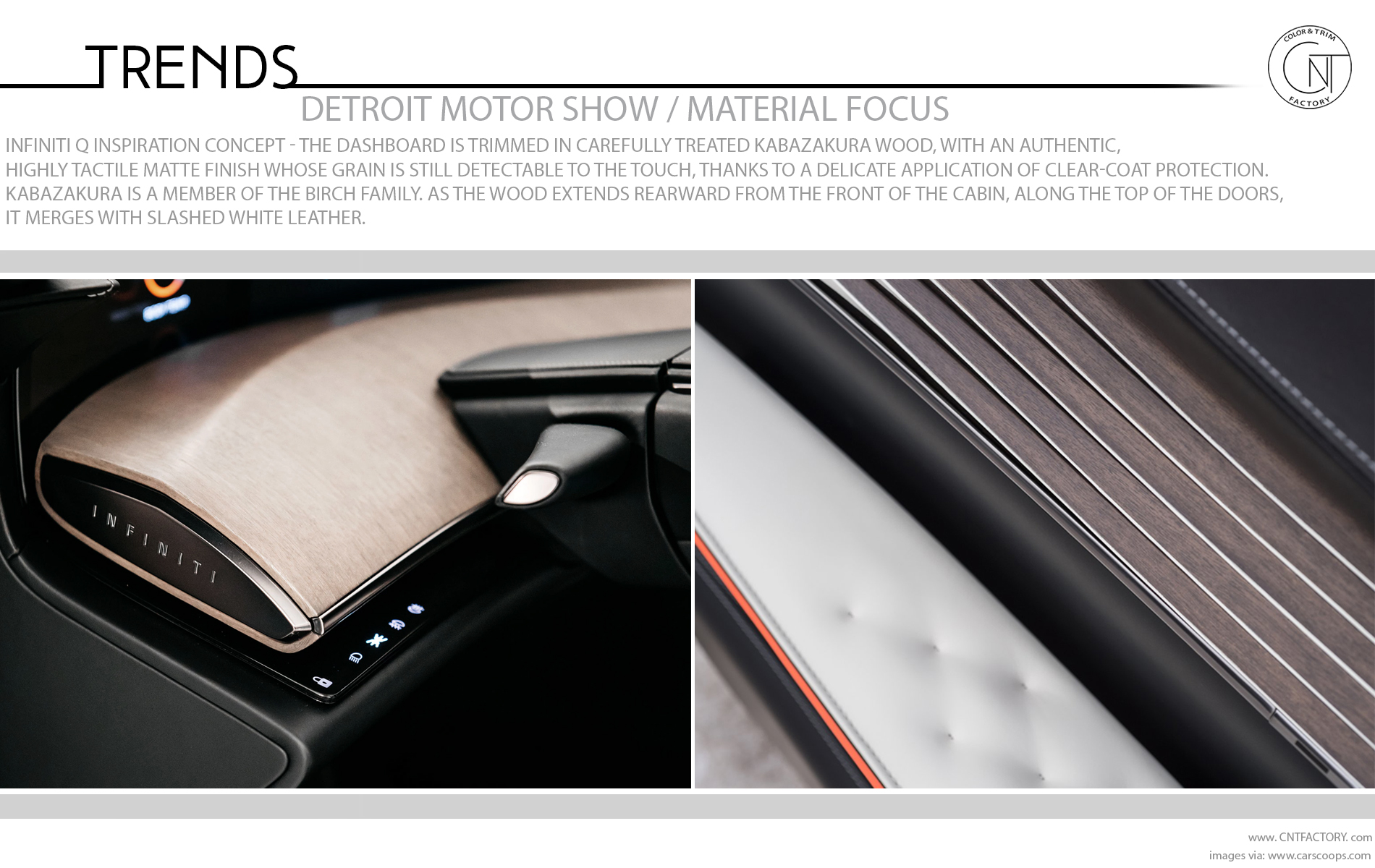 Infiniti Q Inspiration Concept – The dashboard is trimmed in carefully treated kabazakura wood, with an authentic, highly tactile matte finish whose grain is still detectable to the touch, thanks to a delicate application of clear-coat protection. Kabazakura is a member of the birch family. As the wood extends rearward from the front of the cabin, along the top of the doors, it merges with slashed white leather.