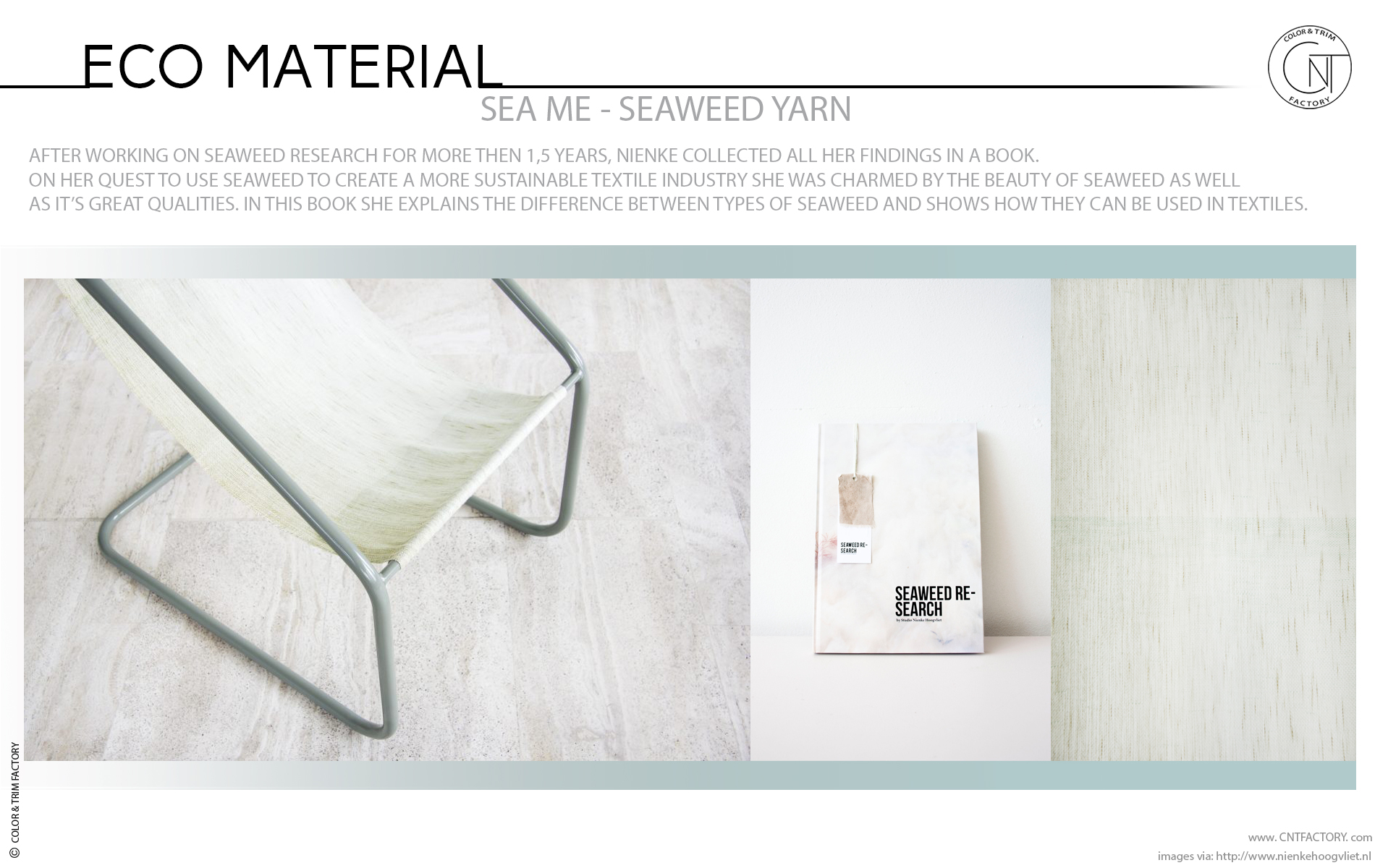 After working on sustainable ocean materials research for more then 1,5 years, Nienke collected all her findings in a book. On her quest to use seaweed to create a more sustainable textile industry she was charmed by the beauty of seaweed as well as it's great qualities. In this book she explains the difference between types of seaweed and shows how they can be used in textiles. She hopes to inspire others to believe in this material with so much potential as well.
With support from the Stimuleringsfonds Creatieve Industrie she continued this research to investigate its sustainability in larger production. She also widened the scope, aiming to find complimentary materials and production methods that, when employed together, yield as close to zero waste product as possible. With this in mind she expanded her work to include seaweed dyes, paint, leather made from fish byproduct, and bioplastic.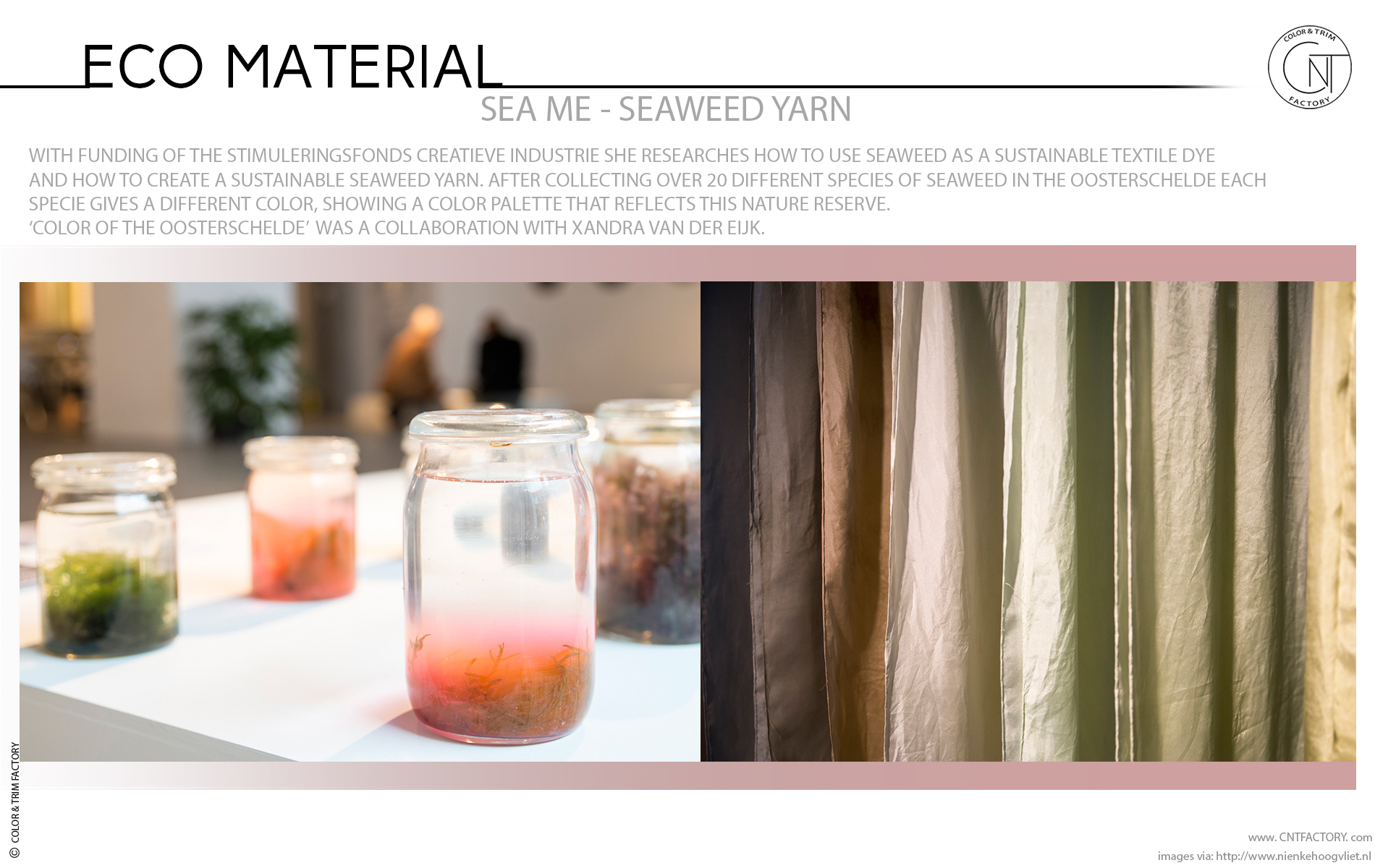 The collection illustrates that while naturally derived products are often limited when compared with more synthesized options, they can still be strong and beautiful contenders. The Sea Me dyes, textiles and plastics have proved to be vivid, light fast, flexible and strong.
Save
Save