Related Post: Peugeot Onyx Concept / Infiniti Q Inspiration Concept / Lexus LS
The interior of your future car may contain coffee, eggs, walnuts, rice, and lentils just as frequently as your shopping basket.
Beyond the materials already under consideration, our designers and engineers looked for new, sustainable options that customers would find useful. The team lead by Charlotte Jones and Ian Callum identified coffee pulp, eggshells, red lentils, walnuts, and rice as potential materials for a car interior in 2030 using a retromod Porsche 911 interior as the basis for the research.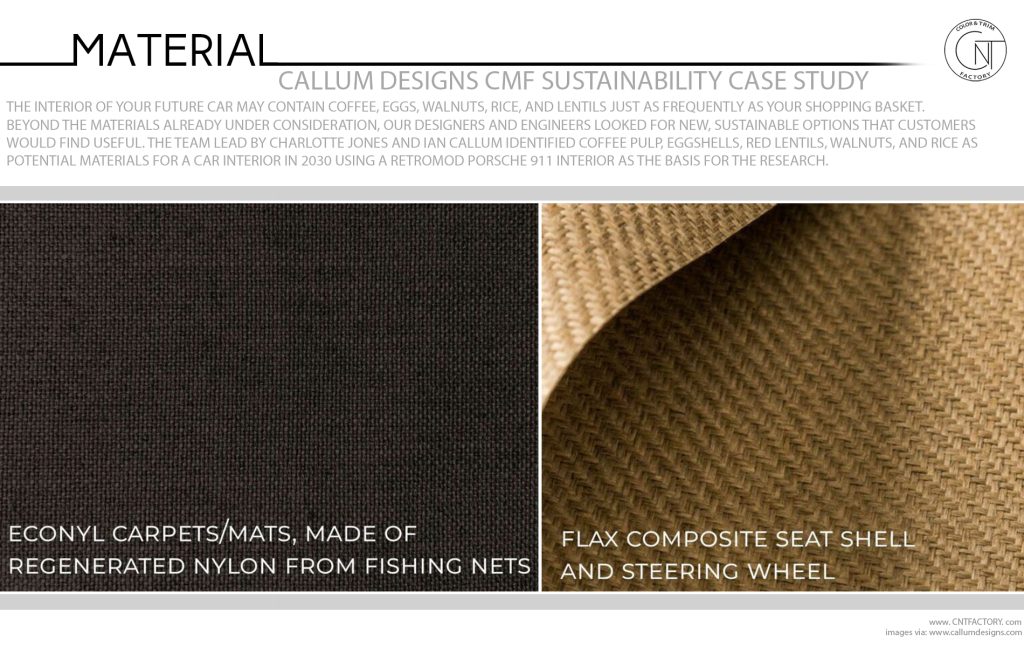 Green technology startup Ottan identified the best materials that may replace plastics while still meeting the strict design, environmental, and engineering standards of a car. Thousands of tonnes of food are wasted every day in the UK alone. The adoption of eggshells combined with resin to produce a smooth, opaque material with either a glossy or matte surface was one of the solutions that could satisfy the temperature and wear standards. The window switch trim surround is one example of such application. The recycled component of Ottan's substance rises to 84 percent when walnut shells are mixed in with the eggshells, up from 78 percent.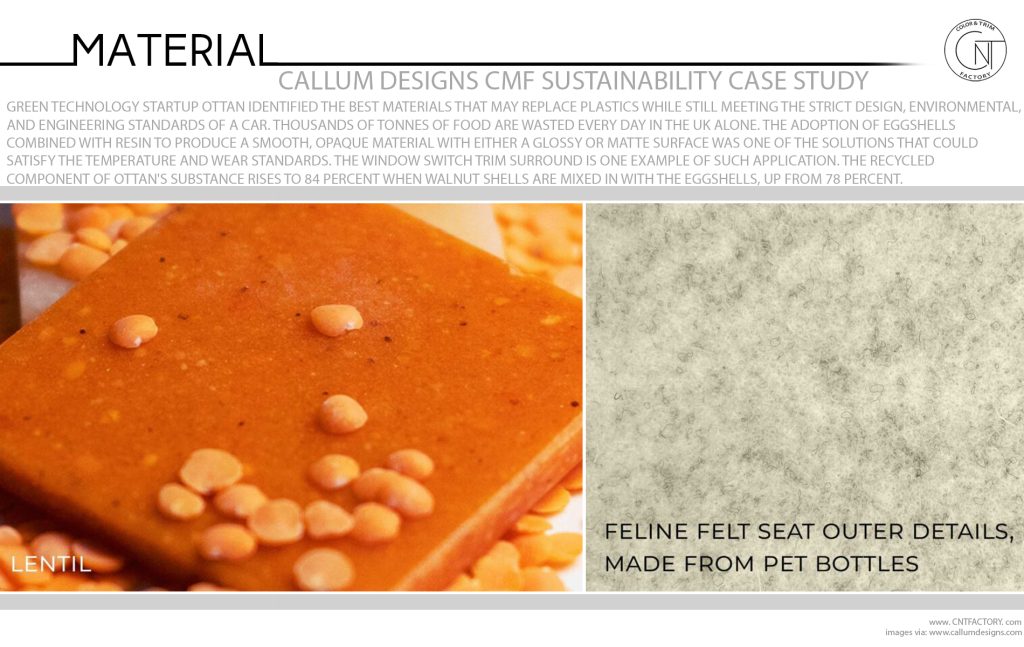 A smooth translucent substance made from old rice or lentils is perfect for lit automotive parts like lamp covers and illuminated controls. Coffee pulp could be used as a flame-resistant substitute for conventional plastics for glossy, decorative trim, such as dashboard inserts.
In this design study, the bolster surfaces are covered with Féline, a soft material derived from PET bottles, while the seat center facings are composed of Camira, a fabric made from marine plastic debris, such as polyester. Every one is weight-free, which is another consideration for the restomod on which the study is based, and significantly, every one may be recycled once again if necessary. Jones suggests Econyl for the carpet, a substance that turns old nylon carpets or fishing nets into brand-new robust fabrics.
In order to create seats that combined wear resistance, comfort, and color fastness, CALLUM chose used materials that would typically wind up in the landfill. According to Charlotte Jones, head of materials and sustainability at CALLUM, "We utilize about 62 million tonnes of textiles annually, and over 87 percent of the total fiber input used for apparel is either landfilled or burnt." Companies like Planq employ denim that has been shredded and pressed with potato or corn starch to produce a durable veneer that may be used for dash centers or seat shells.