Related Post: Sea Me – Sea Algae Yarn / Sustainable Ocean Materials / Zebra Glass
Mogu explored the potential of mycelium-based technologies in diverse application sectors. Through selected protocols, they developed a range of materials with different performances, from soft and foam-like to strong and high-density. Inspired by the materials' aesthetic potential, Mogu offers today the first commercial mycelium-based products on the market, suitable for interior design applications that are crafted with the lowest environmental impact possible, to offer radically innovative experiences.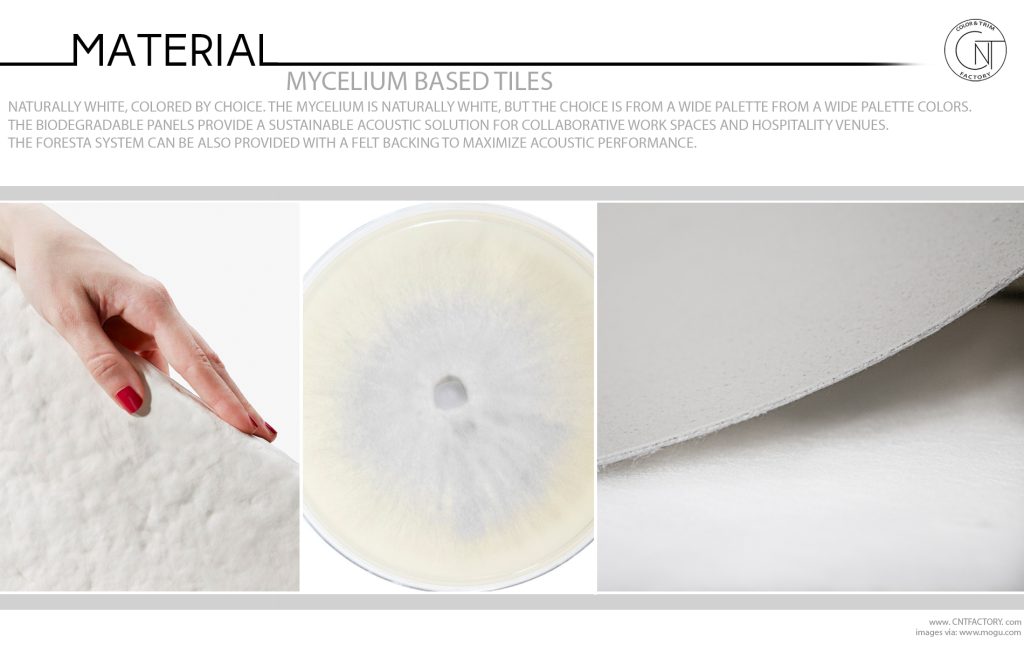 Naturally white, colored by choice.The mycelium is naturally white, but the choice is from a wide palette colors. The biodegradable panels provide a sustainable acoustic solution for collaborative work spaces and hospitality venues. The Foresta system can be also provided with a felt backing to maximize acoustic performance.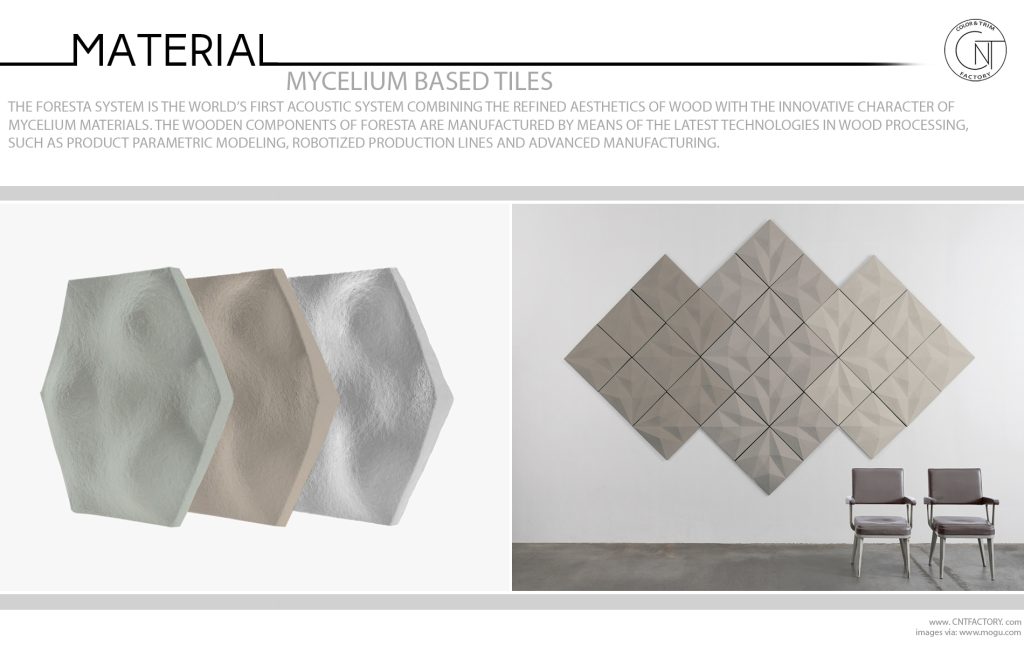 The Foresta System is the world's first acoustic system combining the refined aesthetics of wood with the innovative character of mycelium materials. The wooden components of Foresta are manufactured by means of the latest technologies in wood processing, such as product parametric modeling, robotized production lines and advanced manufacturing.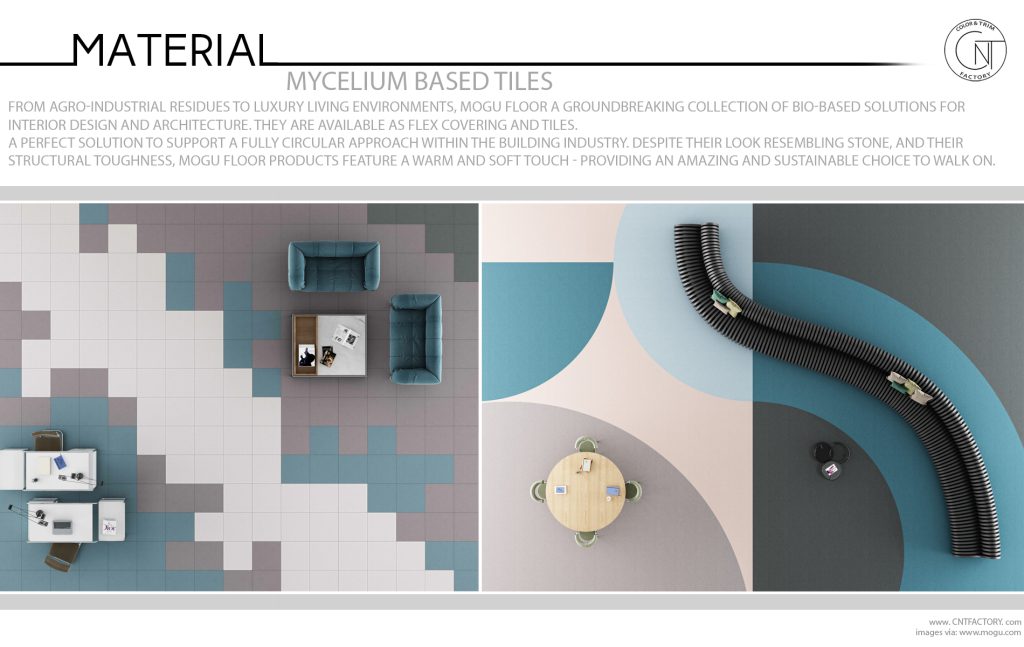 From agro-industrial residues to luxury living environments, Mogu Floor a groundbreaking collection of bio-based solutions for interior design and architecture. They are available as Flex covering and Tiles.
A perfect solution to support a fully circular approach within the building industry. Despite their look resembling stone, and their structural toughness, Mogu Floor products feature a warm and soft touch – providing an amazing and sustainable choice to walk on.