Related Post: MINI Designs One-Off Car / Lexus LS Color and Trim Innovations / Peugeot e-Legend Concept
The MINI Strip was designed around three key themes – transparency, simplicity and sustainability. The design process began by stripping down the MINI electric to its structural essence. A maximum reduction to create a minimalist high-class design with sustainable solutions. Raw material defines the car's exterior. The body was left in its unfinished state with no colored paint applied part from a thin film to protect against corrosion. Screws are left visible to showcase the car's cycle at the end of its life. elsewhere on the body, the parts are 3d-printed made from recycled plastic.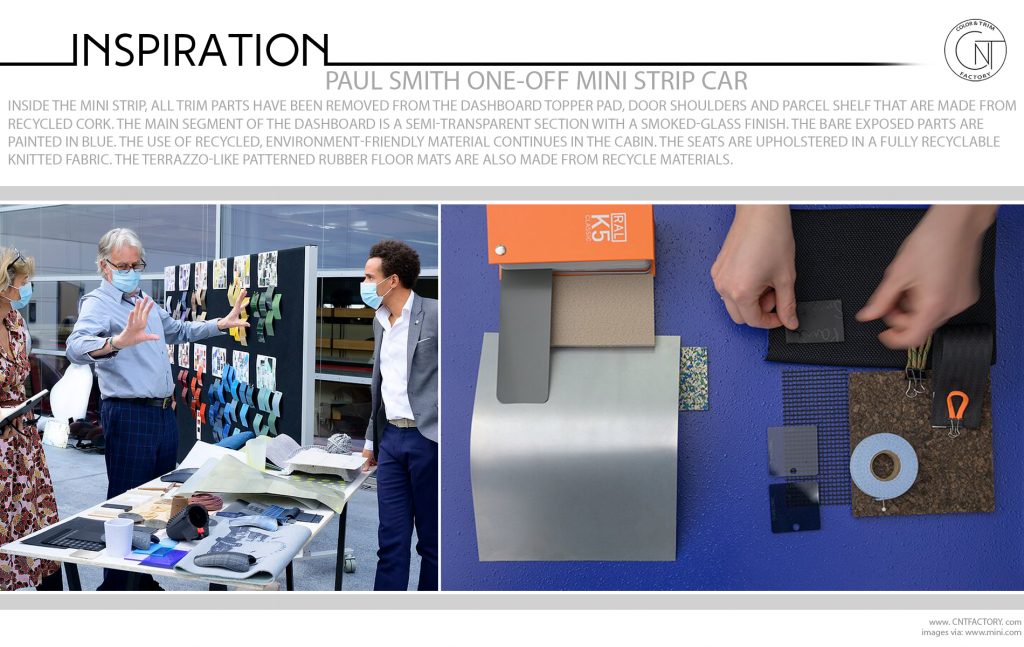 Inside the mini strip, all trim parts have been removed from the dashboard topper pad, door shoulders and parcel shelf that are made from recycled cork. The main segment of the dashboard is a semi-transparent section with a smoked-glass finish. The bare exposed parts are painted in blue. the use of recycled, environment-friendly material continues in the cabin. The seats are upholstered in a fully recyclable knitted fabric. The terrazzo-like patterned rubber floor mats are also made from recycle materials.