Related Post: Peugeot Onyx Concept / Infiniti Q Inspiration Concept / Lexus LS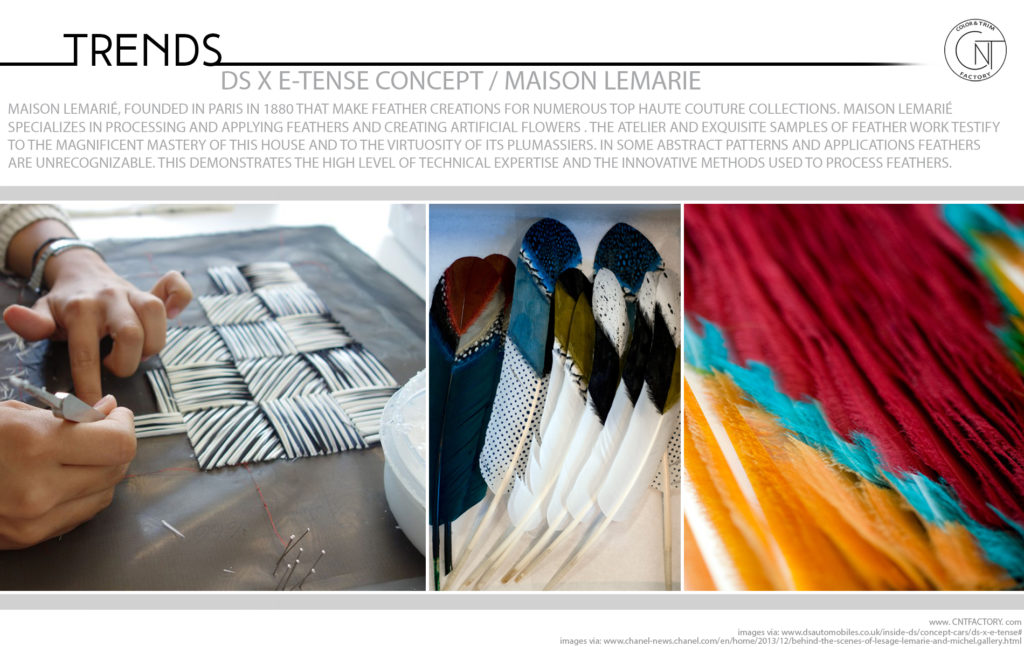 Maison Lemarié, founded in Paris in 1880 that make feather creations for numerous top Haute Couture collections. Maison Lemarié specializes in processing and applying feathers and creating artificial flowers . the atelier and exquisite samples of feather work testify to the magnificent mastery of this house and to the virtuosity of its plumassiers. In some abstract patterns and applications feathers are unrecognizable. This demonstrates the high level of technical expertise and the innovative methods used to process feathers.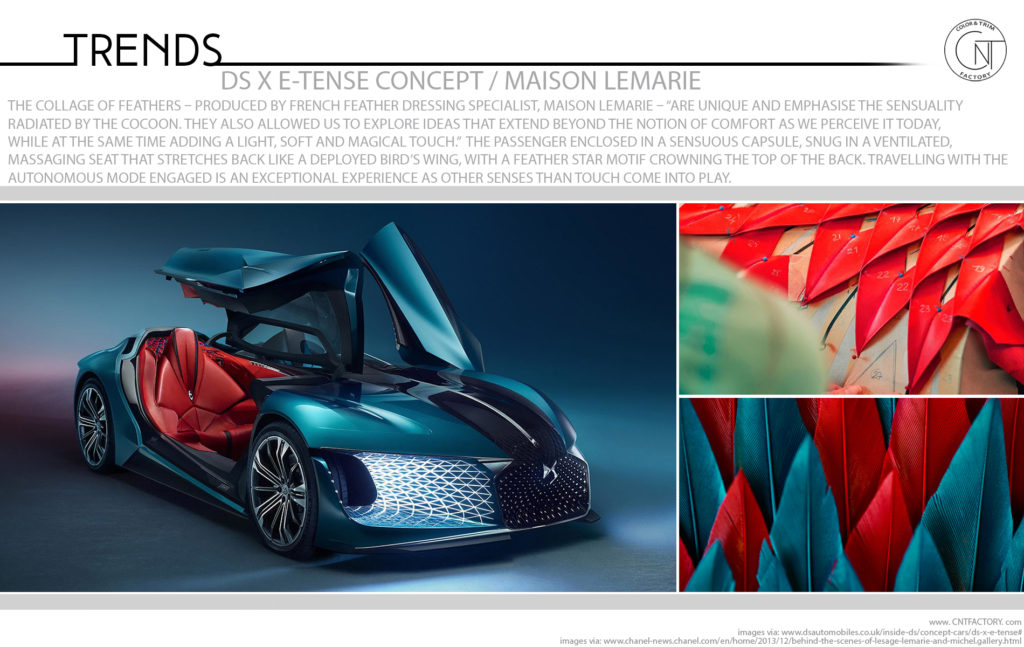 The collage of feathers – produced by French feather dressing specialist, Maison Lemarie – "are unique and emphasize the sensuality radiated by the cocoon. They also allowed us to explore ideas that extend beyond the notion of comfort as we perceive it today, while at the same time adding a light, soft and magical touch." the passenger enclosed in a sensuous capsule, snug in a ventilated, massaging seat that stretches back like a deployed bird's wing, with a feather star motif crowning the top of the back. Traveling with the autonomous mode engaged is an exceptional experience as other senses than touch come into play.