BuzziPleat, a series of architectural solutions by 13&9, delivers sound control with an architectural edge. BuzziPleat reinterprets ancient techniques used in fashion design, like smocking and pleating, to create large-scale, yet lightweight sculptural forms, made of sound-absorbing BuzziFelt.
The traditional craft of hand pleating—the principle of gathering up volume, then reining it in—is applied to freely construct a complex architectural form. The BuzziPleat framework relies on tension of its own fabrication, rather than an internal support structure. Fashion has long adopted this method to create neat, yet flexible forms. Here, the application brings an organic quality to an otherwise synthetic material.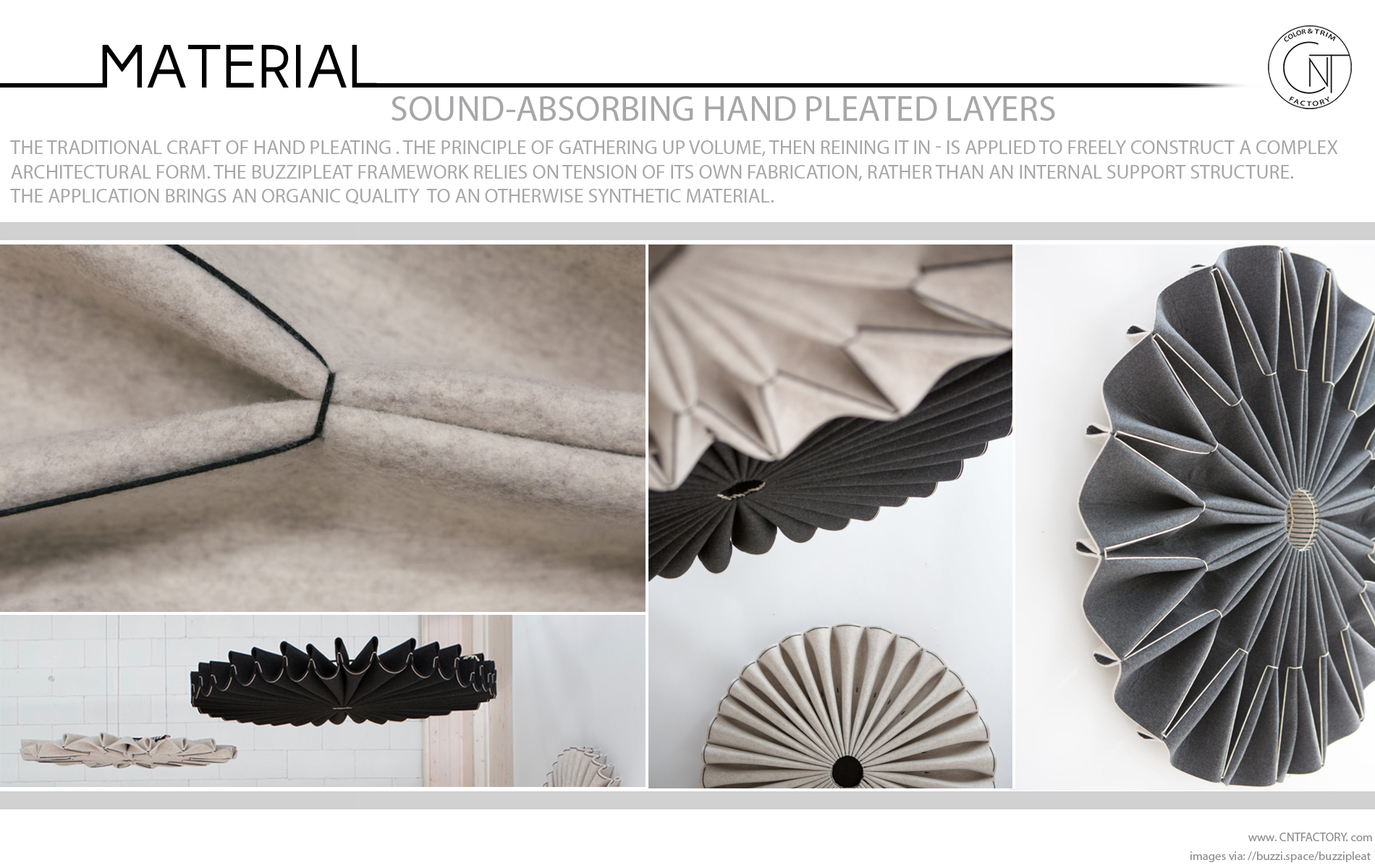 Architectural folds maximize surface area, delivering exceptional acoustic performance. Combine the hanging acoustic pendants with a light source to marry sound control and illumination in one multi-purpose product. The collection includes two configurations, BuzziPleat Ripple and BuzziPleat Edel, both can be can be affixed to the wall or suspended from the ceiling. Each model is available in two sizes. Choose from a diameter of 100cm or 150cm. Select one of many BuzziFelt and BuzziFabric combinations, ranging from neutral to bold and bright hues.
by 13&9