Related Post: DS Aero Sport Lounge Concept / Lexus LS Color and Trim Innovations / Peugeot e-Legend Concept
The Woodio material is an innovative combination of wood and resin based adhesives. Approximately 80% of the material is solid wood. Woodio is a Finnish eco-design and material technology company. Their signature material is the world's first 100% waterproof solid wood composite with a minimal carbon footprint. Woodio stands for sustainable choices throughout the whole production process – from the material itself to manufacturing, long-term use and disposal.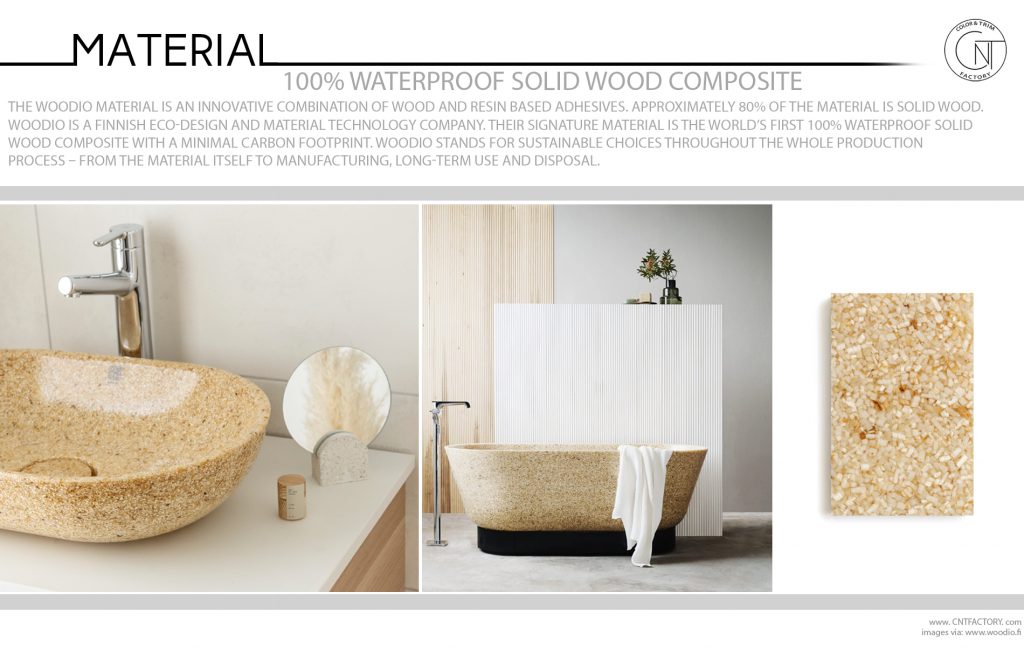 Turning wood chips into bathroom eye-catchers. For the coloring process, Woodio uses non-toxic water-soluble stain colors. The color in the final product may vary slightly, as wood is a natural material. And that's exactly where the beauty of the material lies.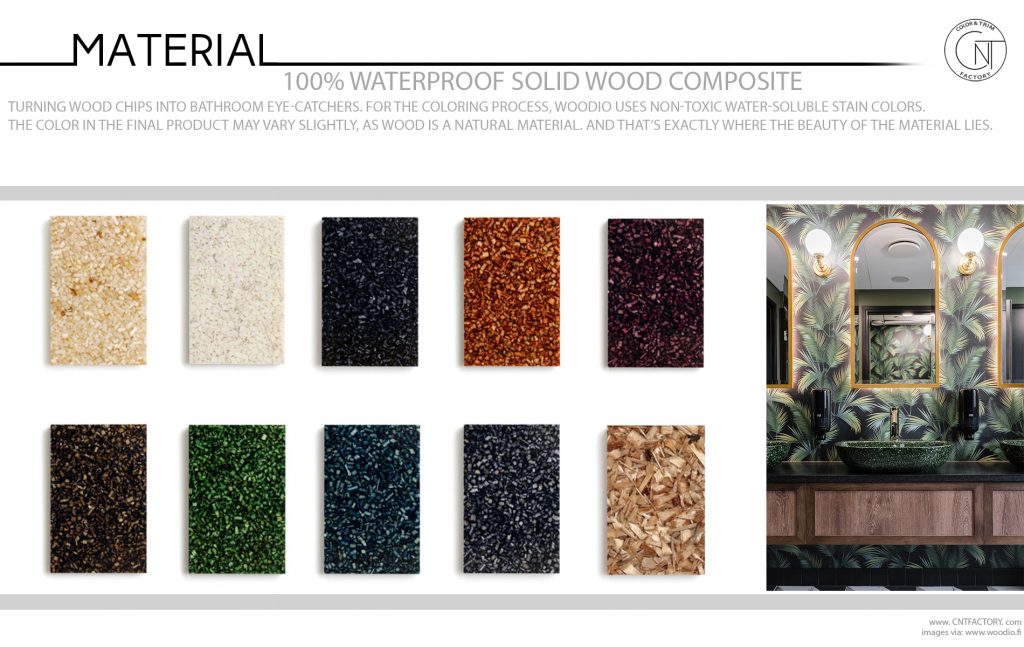 The Woodio material and all Woodio products are made from 100% waterproof solid wood composite material with UV, scratch, chemical and dirt resistant coating. Woodio material is far more impact resistant than ceramic materials, making it practically unbreakable in normal use.
In Finland the old wood industry meets research and innovation. Woodio is built on this heritage and constant curiosity of doing more with what they already have. Woodio products are designed and manufactured in Finland at Their own factory in Helsinki.
The ceramic industry is among the most polluting industries globally. Woodio material innovation was inspired by an idea of making more sustainable wooden bathroom tiles. At first, this seemed impossible and extremely challenging. Woodio products have a significantly lower carbon footprint, throughout the whole product lifecycle, compare to similar traditional ceramic bathroom fixtures. In fact, 55kg lower per unit. In addition, Woodio products are disposable as energy waste – meaning that the products can be burned as energy at the end of their lifecycle.