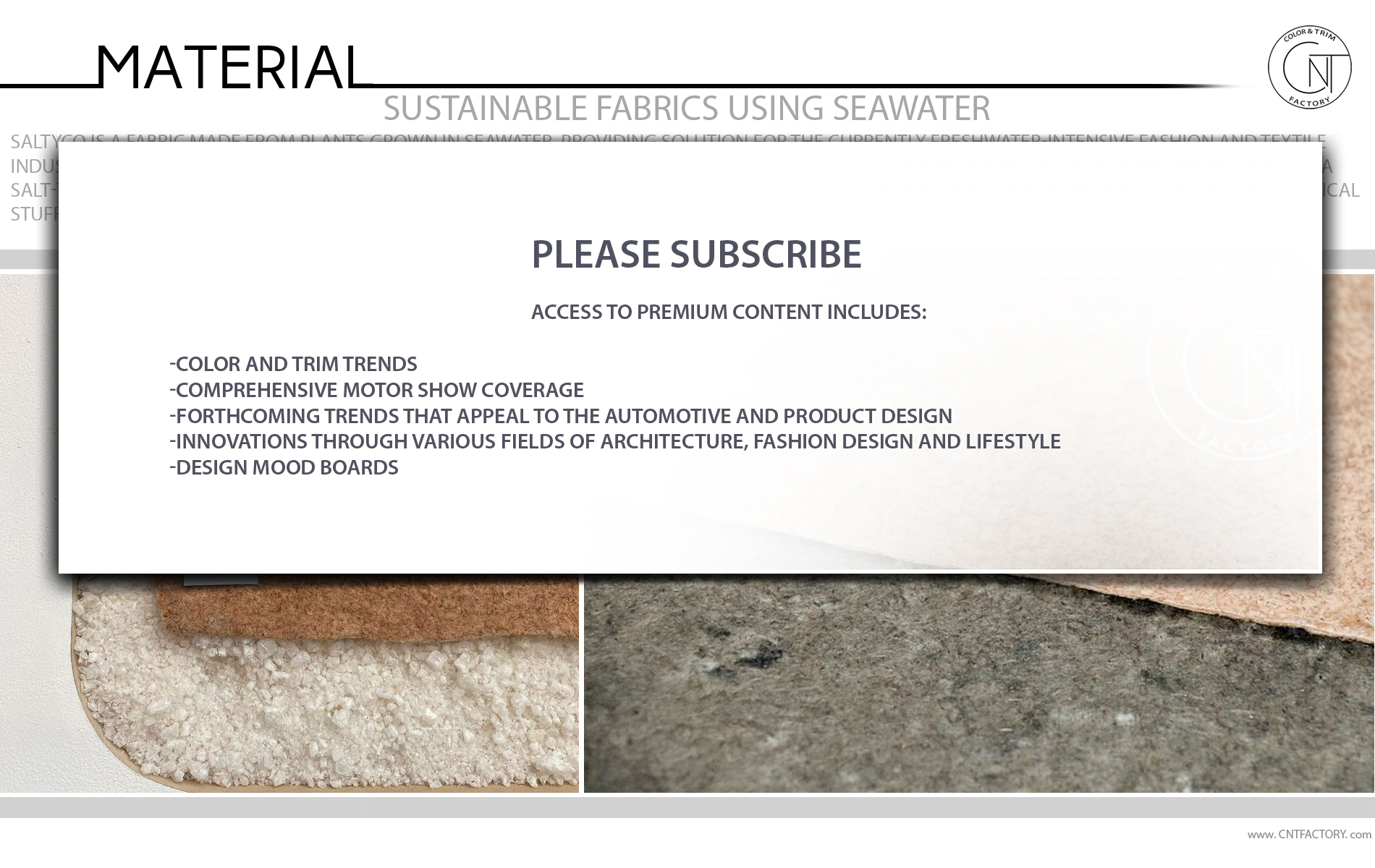 21 Jul

Sustainable Fabrics Using Seawater

Related Post: Parley x Corona / Ecobirdy / Sulapac

SaltyCo is a fabric made from plants grown in seawater, providing solution for the currently freshwater-intensive fashion and textile industries. While cotton requires 20,000 litres of freshwater to produce just a kilogram of the material, SaltyCo fabric are made from a salt-tolerant plant that thrives in seawater. They've developed three different textile a woven fabric, a non-woven textile and a technical stuffing.