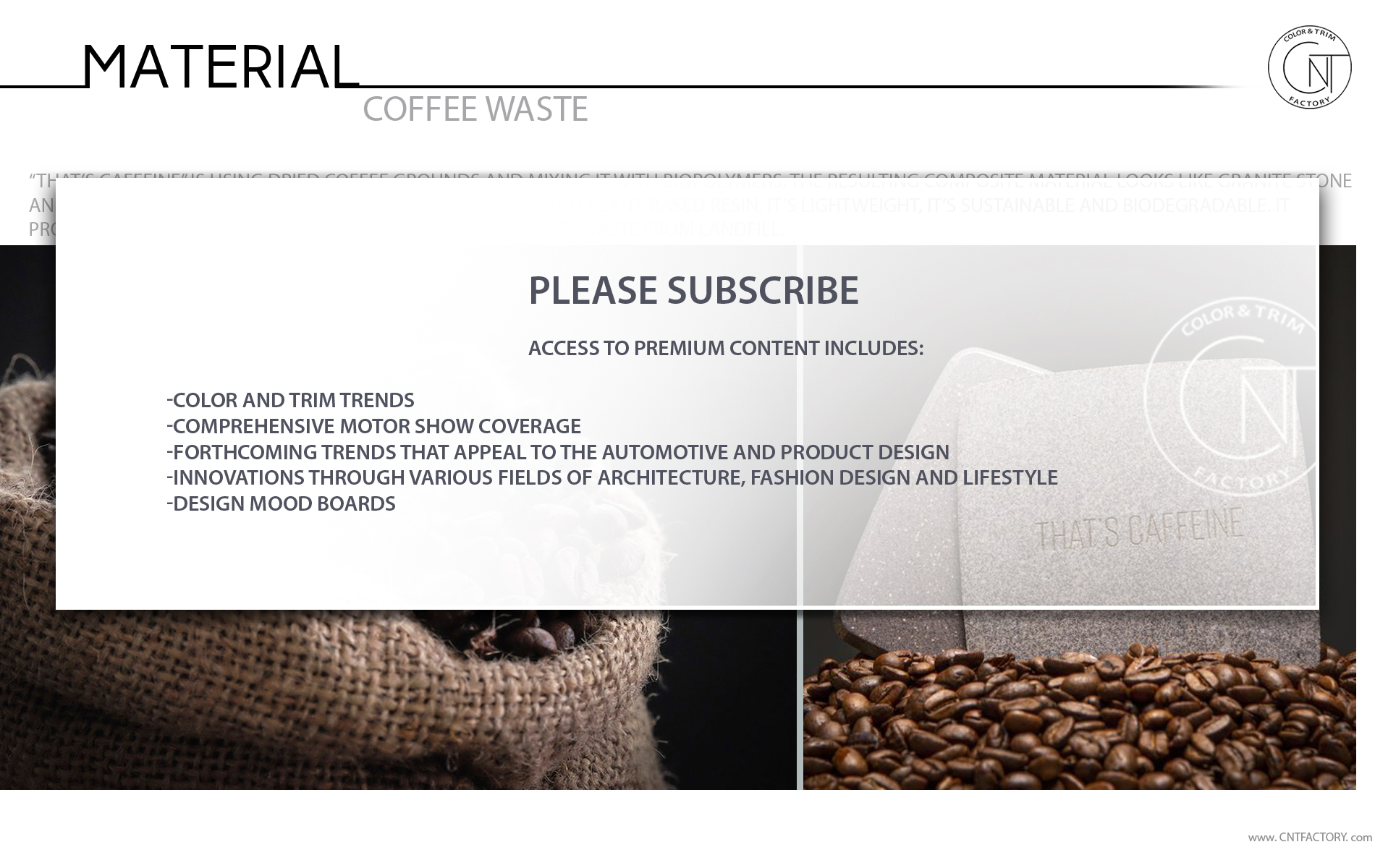 10 Sep

Coffee Waste by Atticus Durnell

Related Post: Cork Redesigned / Sulapac® / BAUX Acoustic Pulp Panels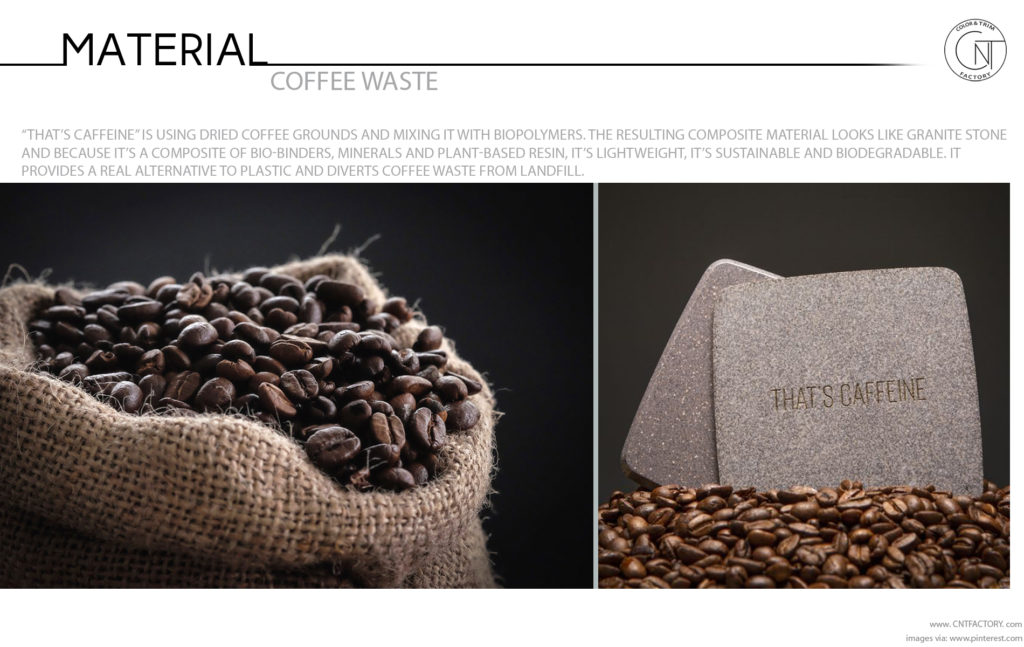 That's Caffeine – is a project inspired by the ideology of sustainability and amount of coffee-related waste. That's Caffeine is a material made directly from used coffee grounds. Mixture of dried coffee grounds and mixing it with bio-polymers. The resulting composite material looks like granite stone and because it's a composite of bio-binders, minerals and plant-based resin, it's lightweight, it's sustainable and biodegradable. It provides a real alternative to plastic and diverts coffee waste from landfill.