Related Post: Parley x Corona / Ecobirdy / Sulapac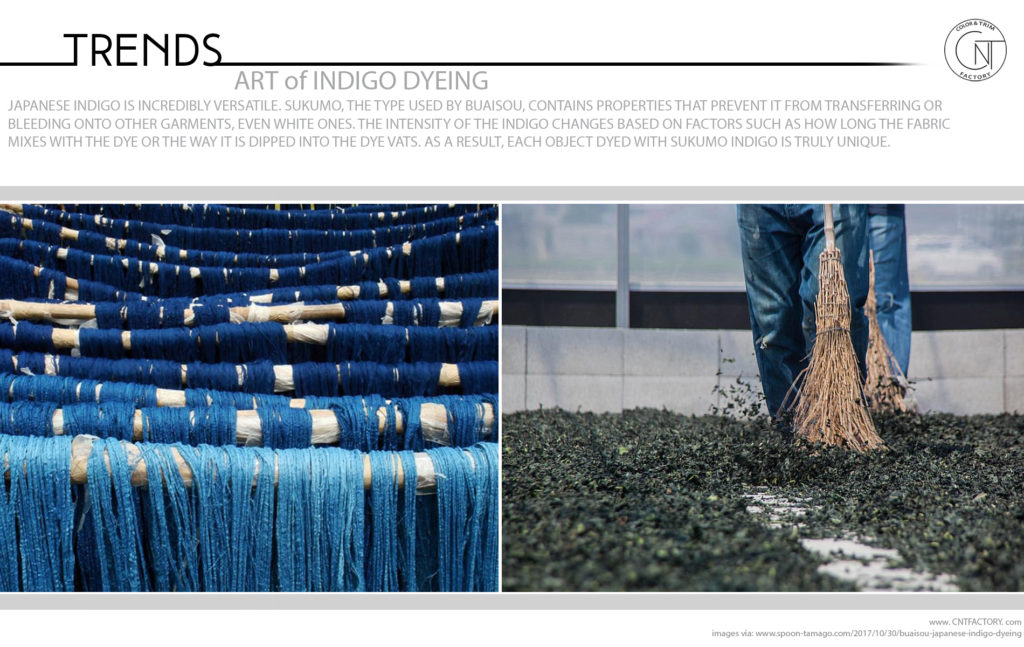 Japanese indigo is incredibly versatile. Sukumo, the type used by BUAISOU, contains properties that prevent it from transferring or bleeding onto other garments, even white ones. The intensity of the indigo changes based on factors such as how long the fabric mixes with the dye or the way it is dipped into the dye vats. As a result, each object dyed with sukumo indigo is truly unique. The dye is derived from the leaves of the Japanese indigo plant that is native to Tokushima prefecture, where BUAISOU's farm and studio are located. Once harvested, the indigo leaves are dried and then fermented in a vat of ash lye, wheat bran, and calcium hydroxide. The indigo color is the result of oxidization when fabric is dipped into the dye and exposed to the air.
The indigo dyed Special Edition Exchange Chair for Stellar Works explores traditional natural dying techniques while celebrating the beauty of indigo. The dye for the indigo Exchange was organically grown and harvested by Guizhou villagers and applied through traditional hand-dyeing techniques, including batik of wood. The special edition indigo chair further transforms the original design by using copper spindles to contrast with vibrant indigo dyed wood. The intensity of the indigo finish depends the length of time in which the wood is soaked. Materials: Ash, Copper Plated Steel and Natural Indigo.