Related Posts: High Definition 3D Printing Design / 3D Liquid Marble / Michelin's 3D Printed Tire
Aguahoja is an exploration of Nature's design space. A collection of natural artifacts were digitally designed and robotically fabricated from the molecular components found in tree branches, insect exoskeletons, and our own bones. It is a novel water-based design approach and fabrication platform that enables tight integration between material synthesis, digital fabrication, and physical behavior, at scales that approach – and often match – those of natural ecologies.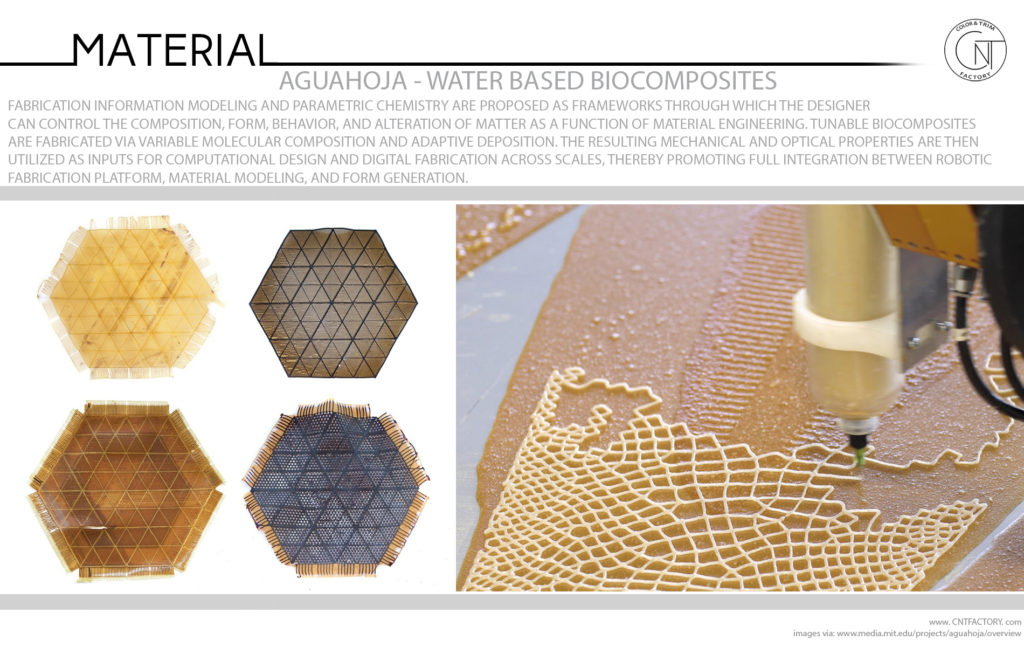 Fabrication Information Modeling and Parametric Chemistry are proposed as frameworks through which the designer can control the composition, form, behavior, and alteration of matter as a function of material engineering. Tunable biocomposites are fabricated via variable molecular composition and adaptive deposition. The resulting mechanical and optical properties are then utilized as inputs for computational design and digital fabrication across scales, thereby promoting full integration between robotic fabrication platform, material modeling, and form generation.
Derived from organic matter, printed by a robot, and shaped by water, this work points toward a future where the grown and the made unite. Aguahoja embodies the Material Ecology design approach to material formation and decay by design; it is a realization of the ancient biblical verse "From Dust to Dust" from water to water.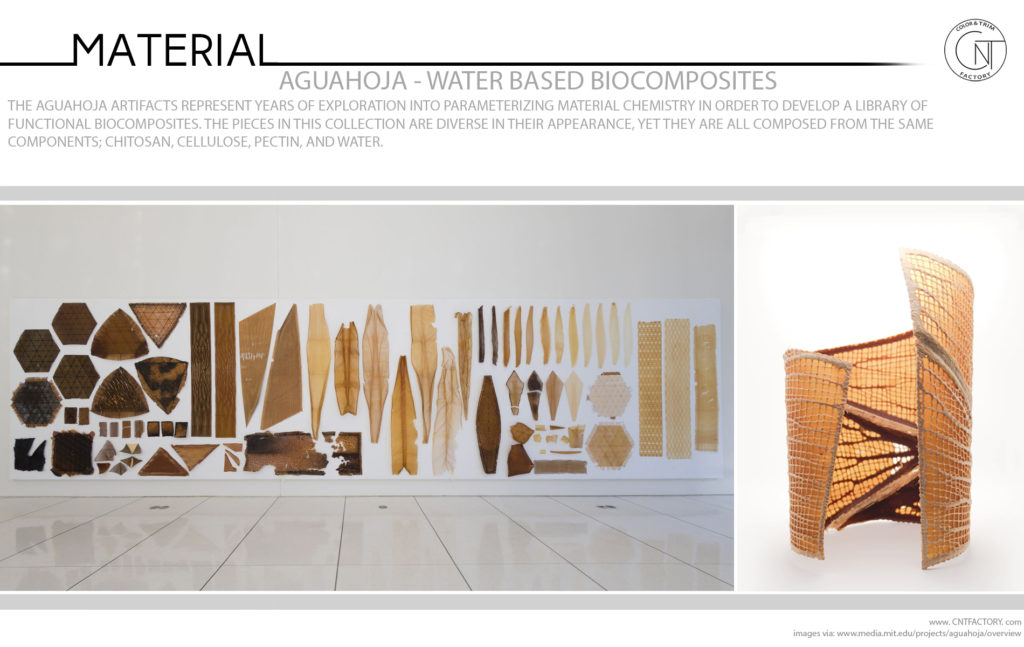 The Aguahoja Artifacts represent years of exploration into parameterizing material chemistry in order to develop a library of functional biocomposites. The pieces in this collection are diverse in their appearance, yet they are all composed from the same components; chitosan, cellulose, pectin, and water.