Related Post: Regenerated Nylon ECONYL® / Recycled Plastic by Ecobirdy / Sulapac® Biodegradable Material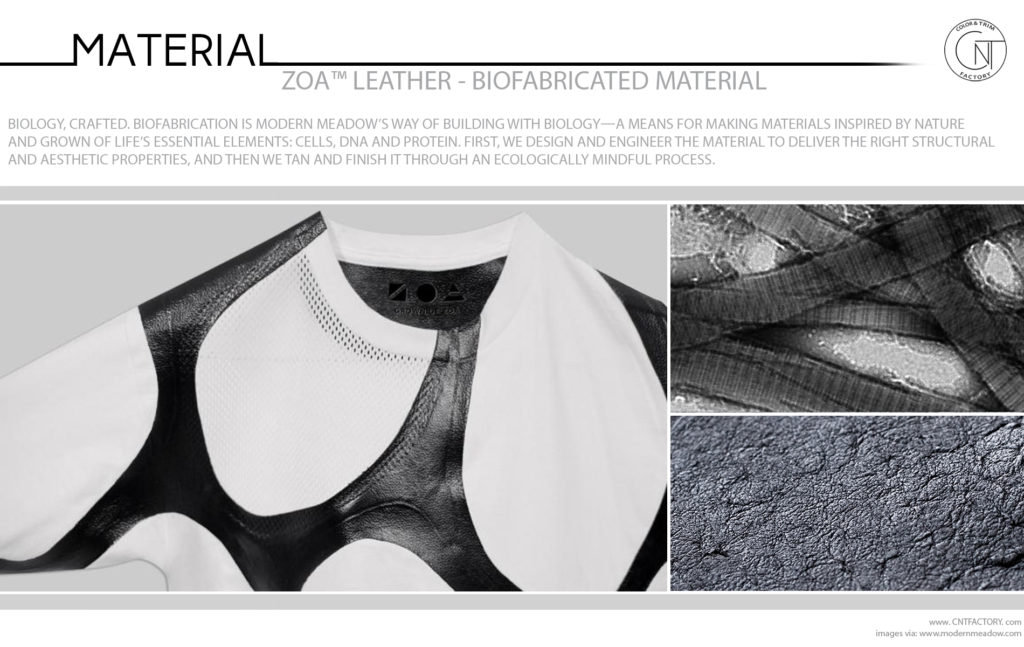 Inspired by leather, Zoa™ is Modern Meadow's first generation of materials created with a designed collagen protein. With the ability to be any density, hold to any mold, create any shape, take on any texture, combine with any other material and be any size, Zoa™ is highly adaptable and enables us to work with thought-leading brands to empower innovation. Zoa™ represents a step toward building a healthier world.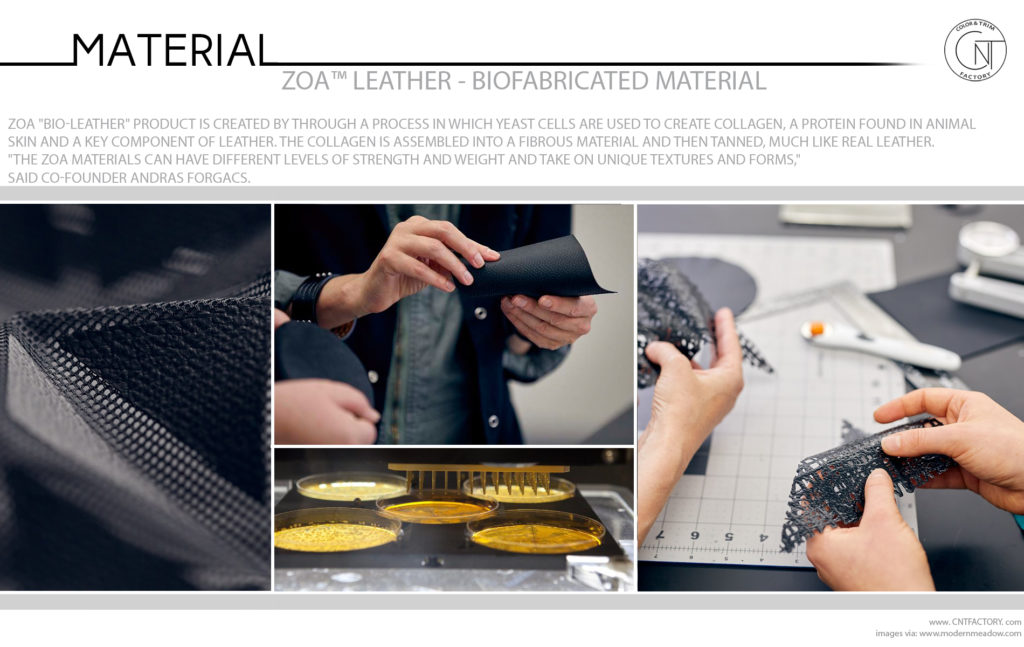 Biology, Crafted. Biofabrication is Modern Meadow's way of building with biology—a means for making materials inspired by nature and grown of life's essential elements: cells, DNA and protein. First, we design and engineer the material to deliver the right structural and aesthetic properties, and then we tan and finish it through an ecologically mindful process.
Zoa "bio-leather" product is created by through a process in which yeast cells are used to create collagen, a protein found in animal skin and a key component of leather. The collagen is assembled into a fibrous material and then tanned, much like real leather.
"The Zoa materials can have different levels of strength and weight and take on unique textures and forms," said co-founder Andras Forgacs.