Related Post: Spider Silk / Cork Redesigned / Bogwood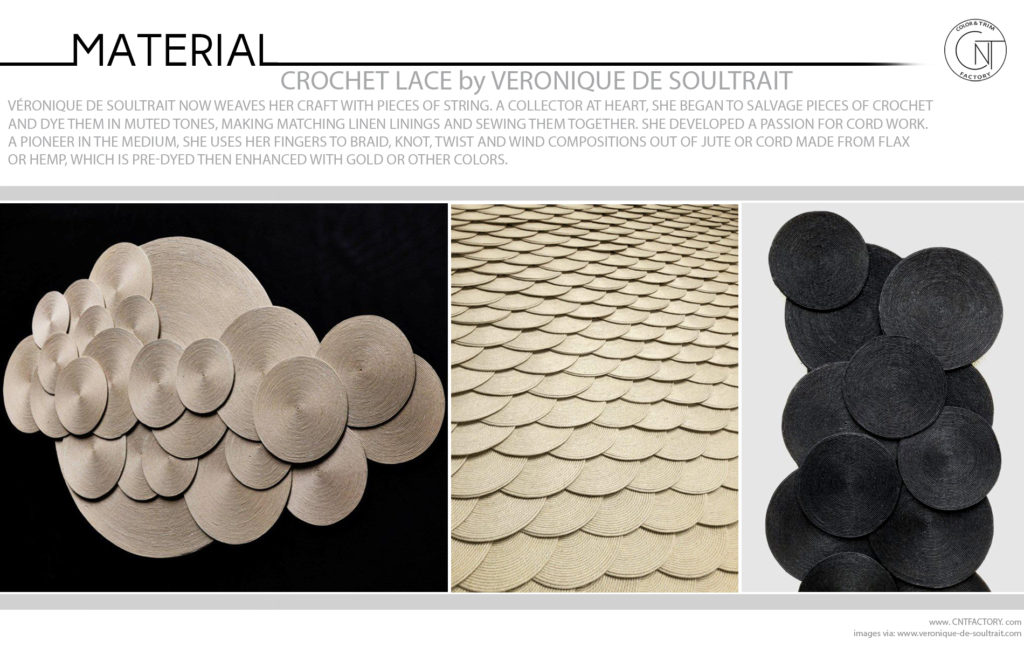 Véronique de Soultrait now weaves her craft with pieces of string. A collector at heart, she began to salvage pieces of crochet and dye them in muted tones, making matching linen linings and sewing them together. She developed a passion for cord work. A pioneer in the medium, she uses her fingers to braid, knot, twist and wind compositions out of jute or cord made from flax or hemp, which is pre-dyed then enhanced with gold or other colors.
Inspired by the poetry of crochet lace, Véronique de Soultrait created this elegant collection of linens ; unique creations made ​​by craftsmen based on vintage pieces, crocheted by our Grandmothers, each item featured in this shop is an intricate and exceptional creation, made entirely in France, and assembled in the creative workshop in Lyon.