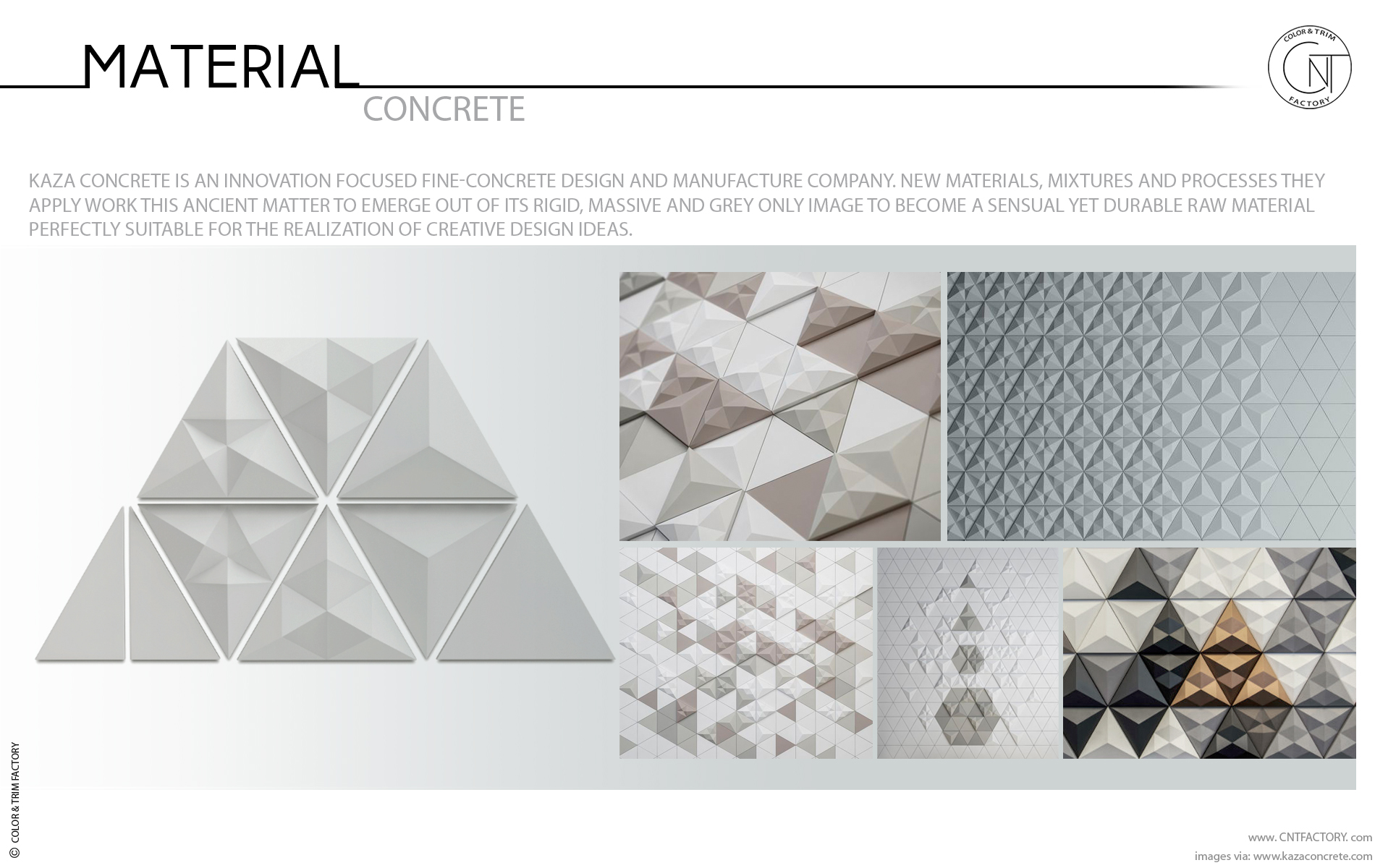 Save
KAZA Concrete is an innovation focused fine-concrete design and manufacture company.  Kaza Concrete showcases sensitive balance of artistry and technology.
This fresh concept and manufacturing space encompasses smart concrete architectural and design element creations which elevate the material from its industrial origins.
The focus of our activity is the investigation of bespoke design and structural opportunities of exposed concrete through the intelligent exploitation of the material's new physical and aesthetic properties, utilizing its own logic to create new value in interior design.
New materials, mixtures and processes we apply work this ancient matter to emerge out of its rigid, massive and grey only image to become a sensual yet durable raw material perfectly suitable for the realization of creative design ideas. An attractive opportunity for interior designers and architects to think beyond product catalogues, a means to combine technical knowledge and artistry.