Related Post: 3D Printed Metal Space Fabric / High Definition 3D Printing / 3D Printed Aluminum
TAFNEX is a polypropylene (PP) and carbon fiber composite unidirectional tape (UD tape). It can be readily integrally molded with PP because the matrix resin is constructed of PP, and it is lightweight, highly stiff, and moldable. For applications like making an integrated piece for insert injection molding or an integrated foamed PP sandwich, the material has an incredibly high affinity with PP. TAFNEX is made to be flexible enough to be used in a variety of industries, including the automotive, industrial, and consumer.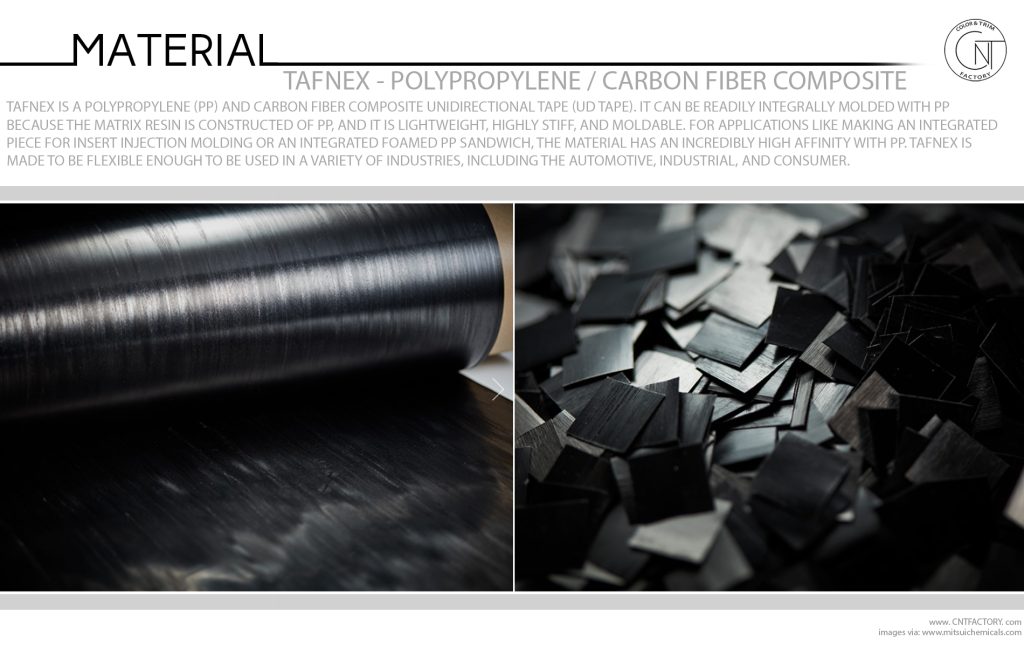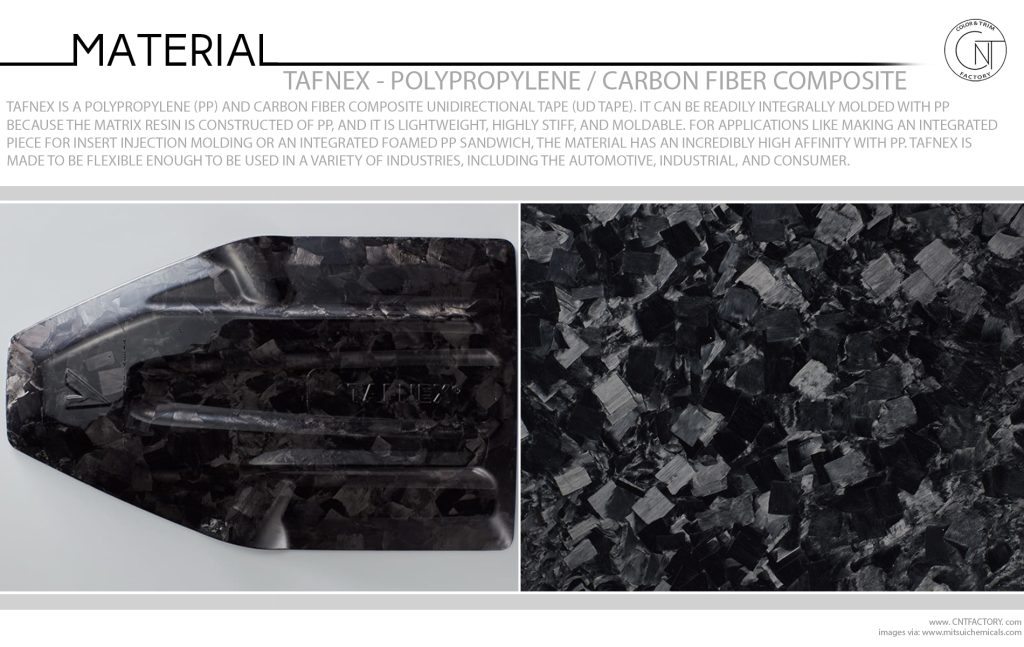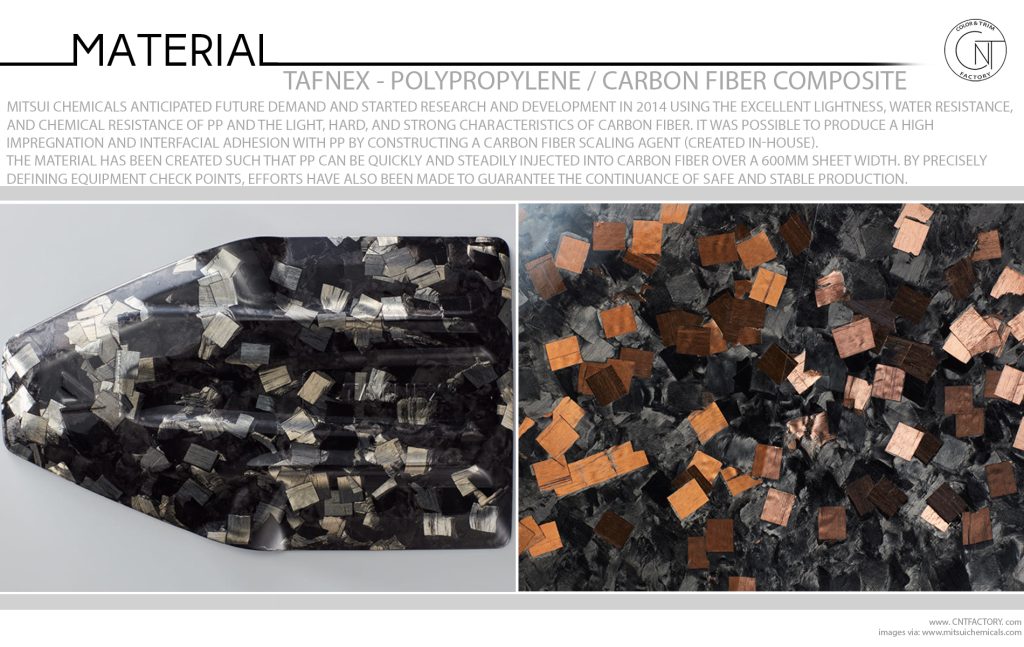 Mitsui Chemicals anticipated future demand and started research and development in 2014 using the excellent lightness, water resistance, and chemical resistance of PP and the light, hard, and strong characteristics of carbon fiber. It was possible to produce a high impregnation and interfacial adhesion with PP by constructing a carbon fiber scaling agent (created in-house).
The material has been created such that PP can be quickly and steadily injected into carbon fiber over a 600mm sheet width. By precisely defining equipment check points, efforts have also been made to guarantee the continuance of safe and stable production.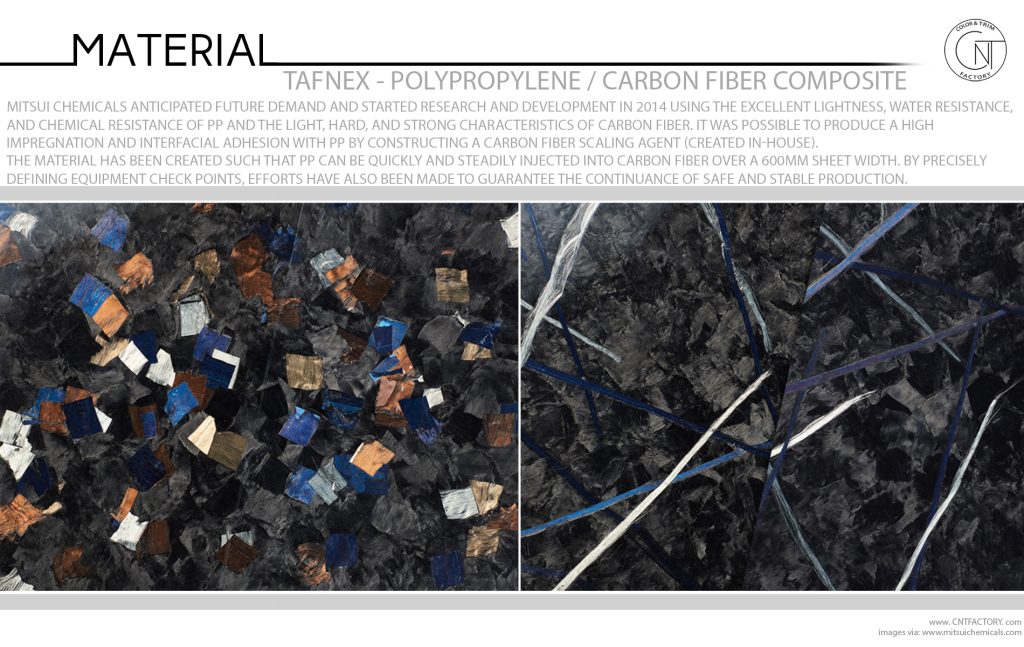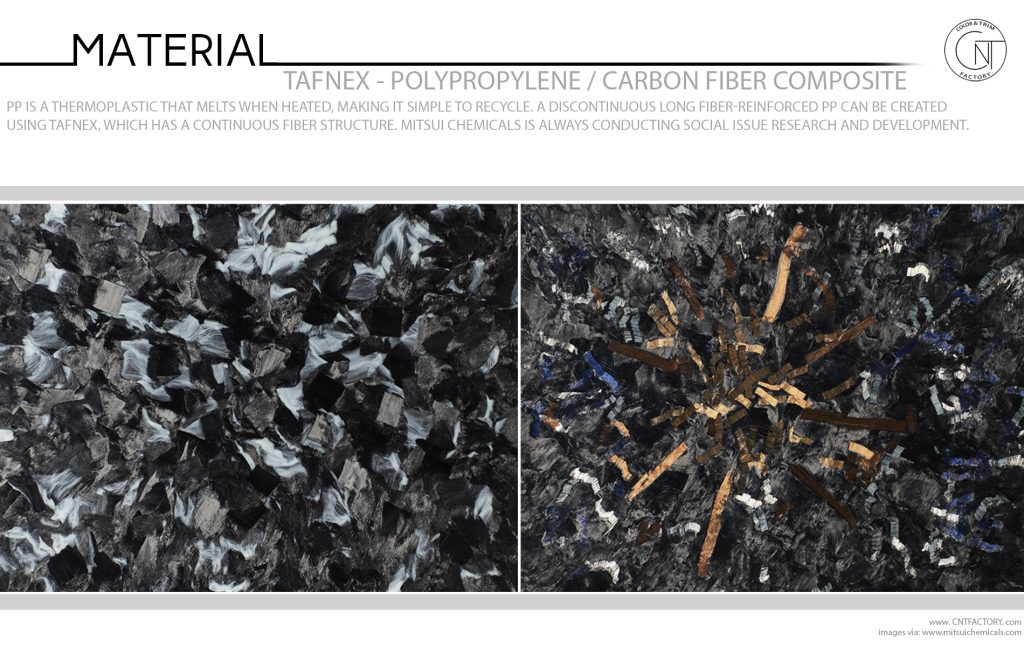 PP is a thermoplastic that melts when heated, making it simple to recycle. A discontinuous long fiber-reinforced PP can be created using TAFNEX, which has a continuous fiber structure. Mitsui Chemicals is always conducting social issue research and development.