Related Post: Sea Me – Sea Algae Yarn / Sustainable Ocean Materials / Zebra Glass
Professor of Practice for Contemporary Design Julia Lohmann examines and challenges the moral and material value frameworks that support human interaction with flora and animals. Julia's research interests span embodied cognition, biomaterials, collaborative making, critical practice and transition-design, museums and residencies, and practice as research.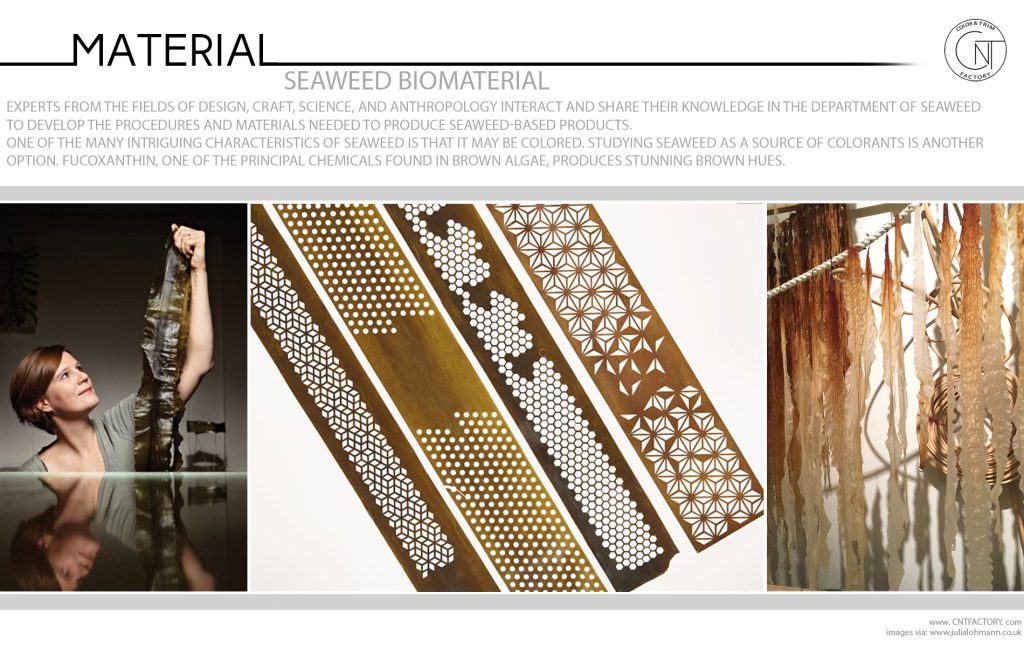 Experts from the fields of design, craft, science, and anthropology interact and share their knowledge in the Department of Seaweed to develop the procedures and materials needed to produce seaweed-based products.
One of the many intriguing characteristics of seaweed is that it may be colored.
Studying seaweed as a source of colorants is another option. Fucoxanthin, one of the principal chemicals found in brown algae, produces stunning brown hues.