Related Post: DS Aero Sport Lounge Concept / Lexus LS Color and Trim Innovations / Peugeot e-Legend Concept
Maker and material innovator Zena Holloway expertly grows and creates artifacts from grass roots. She embarked on a self-initiated quest to learn about bio-design and materiality in an effort to find answers to the issue of plastic pollution in our seas. She first produced mycelium in her basement, but she wasn't interested in the root's binding abilities until she accidentally came upon some willow root in the River Dour. Zena develops grass roots into coral-like patterns and shapes. Her work emphasizes the destruction caused by plastic waste in our oceans and coral reef bleaching by doing so.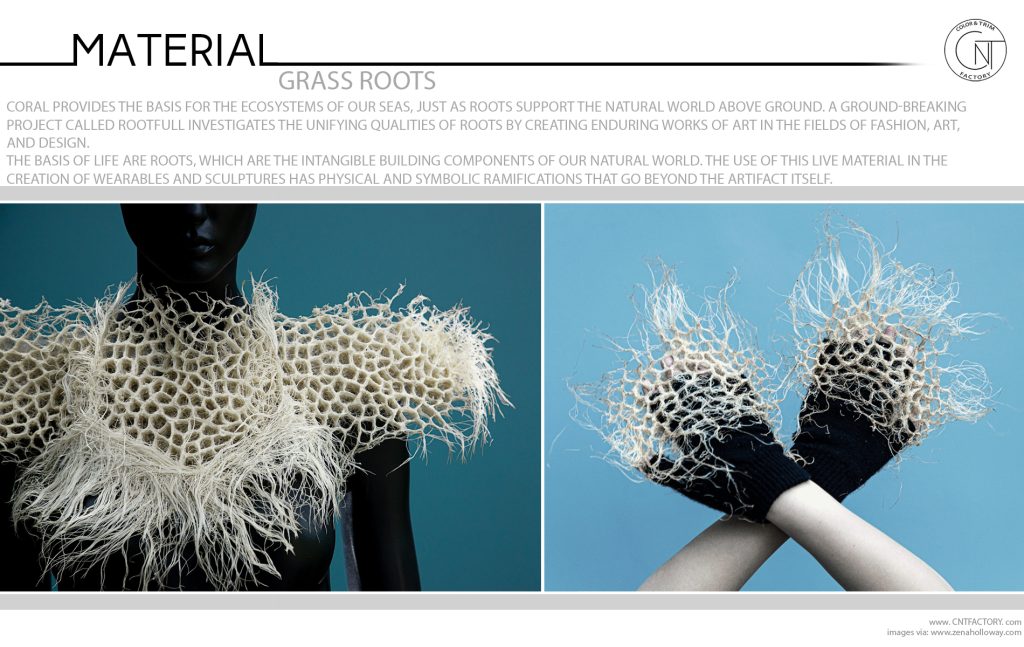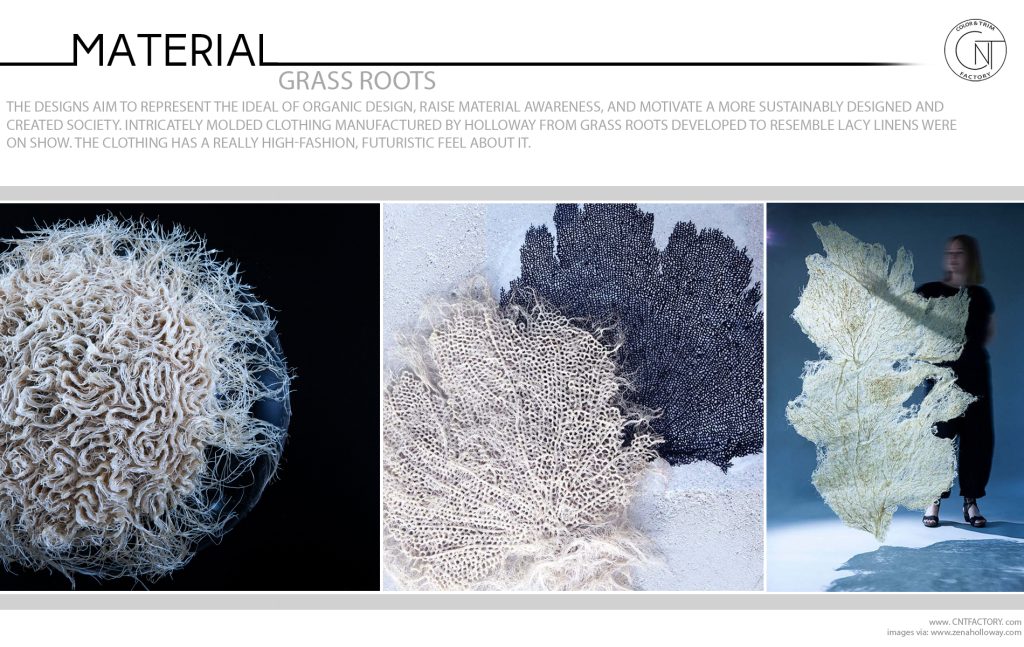 The designs aim to represent the ideal of organic design, raise material awareness, and motivate a more sustainably designed and created society. Intricately molded clothing manufactured by Holloway from grass roots developed to resemble lacy linens were on show. The clothing has a really high-fashion, futuristic feel about it.