Related Post: Tactile Volcanic Rock with Kvadrat Textile / Nike Flyprint 3D Printed Textile / Soft Tactile Audio Technologies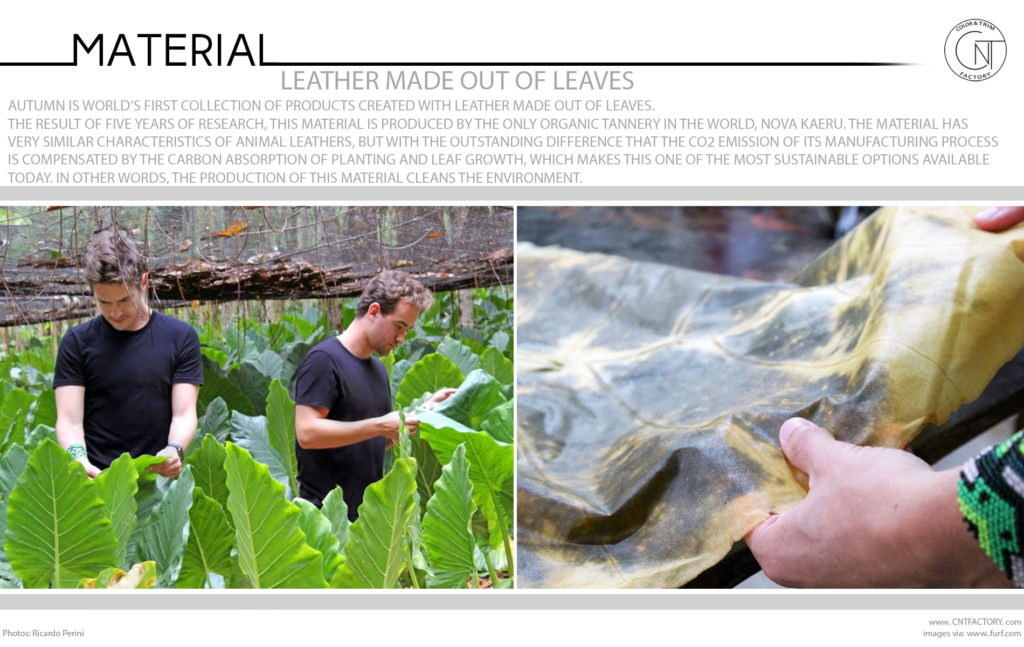 Autumn is world's first collection of products created with leather made out of leaves.The result of five years of research, this material is produced by the only organic tannery in the world, Nova Kaeru. The material has very similar characteristics of animal leathers, but with the outstanding difference that the CO2 emission of its manufacturing process is compensated by the carbon absorption of planting and leaf growth, which makes this one of the most sustainable options available today. In other words, the production of this material cleans the environment.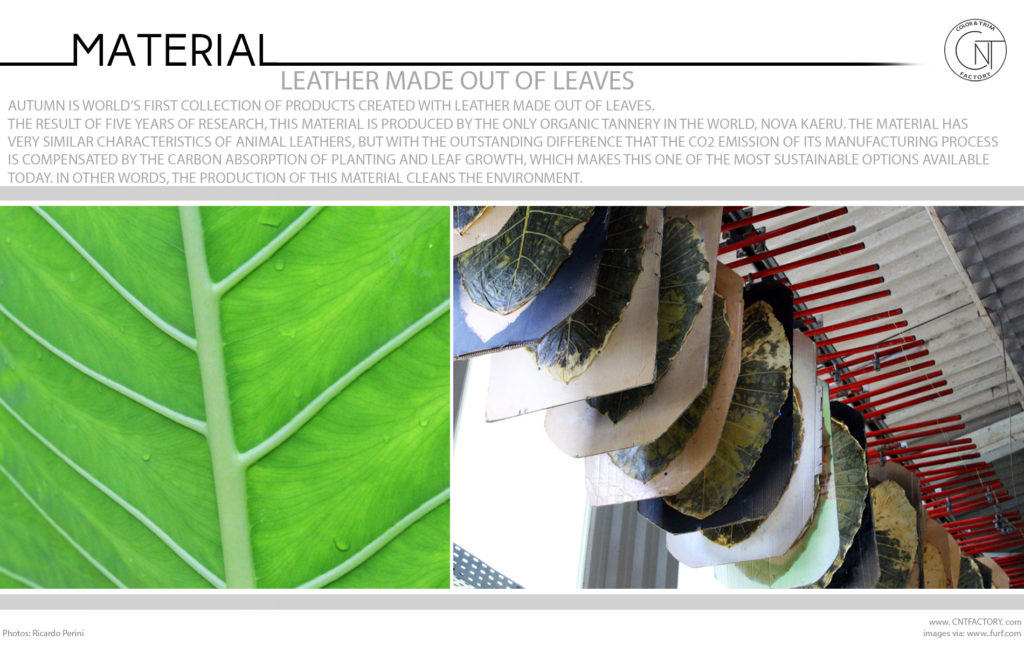 Unlike most other vegetable textiles, the leaf leather sheet is not mixed with other types of fibers, polymers or chemicals, which maintains the beauty of its look, textures and natural shapes. This vegan material is a cutting edge Brazilian innovation, developed in the heart of the tropical rainforest in the interior of Rio de Janeiro.
The robust structure is industrially produced with recycled steel, with handmade welding and finishing. The six feet refer to both creatures and a spatial functional aesthetic. A hybridism between the industrial and artisanal, the sterile and the fertile, the past and the future.