Related Post: Wood Veneer Craftsmanship / Carved 3D Wood Quilting / Kumiko Woodwork Technique
Combining some of the world's finest wood in Hydrowood's highly sought-after reclaimed timber with Brodie Neill's famous ReCoil design talents will open up the beauty of Tasmanian timber to craftsmen and lovers of beautiful things from all over the world.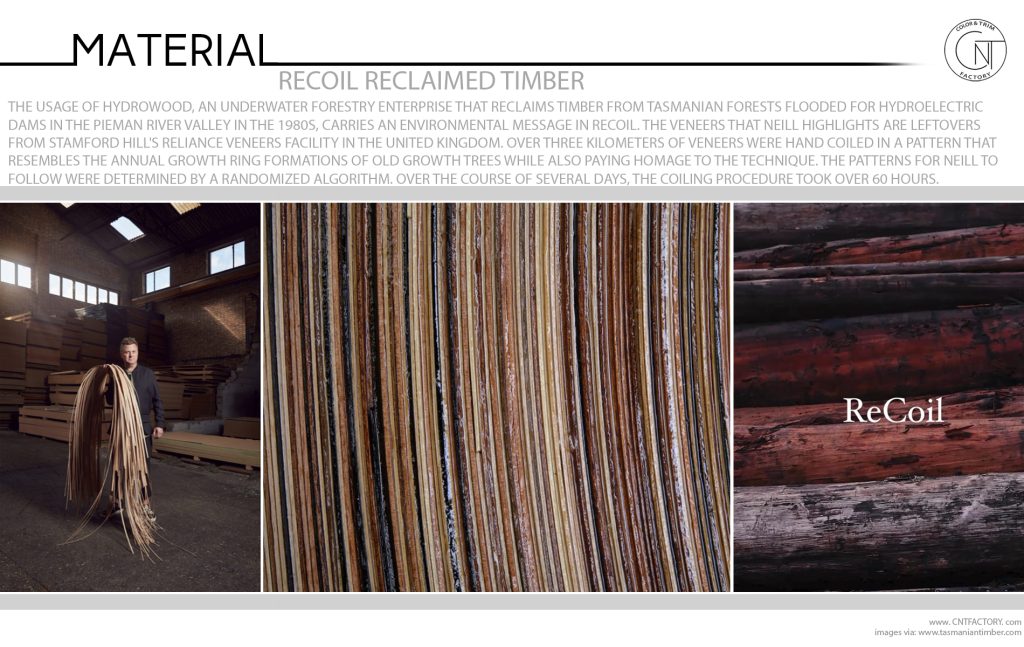 The usage of Hydrowood, an underwater forestry enterprise that reclaims timber from Tasmanian forests flooded for hydroelectric dams in the Pieman River valley in the 1980s, carries an environmental message in ReCoil. The veneers that Neill highlights are leftovers from Stamford Hill's Reliance Veneers facility in the United Kingdom.
Over three kilometers of veneers were hand coiled in a pattern that resembles the annual growth ring formations of old growth trees while also paying homage to the technique. The patterns for Neill to follow were determined by a randomized algorithm. Over the course of several days, the coiling procedure took over 60 hours.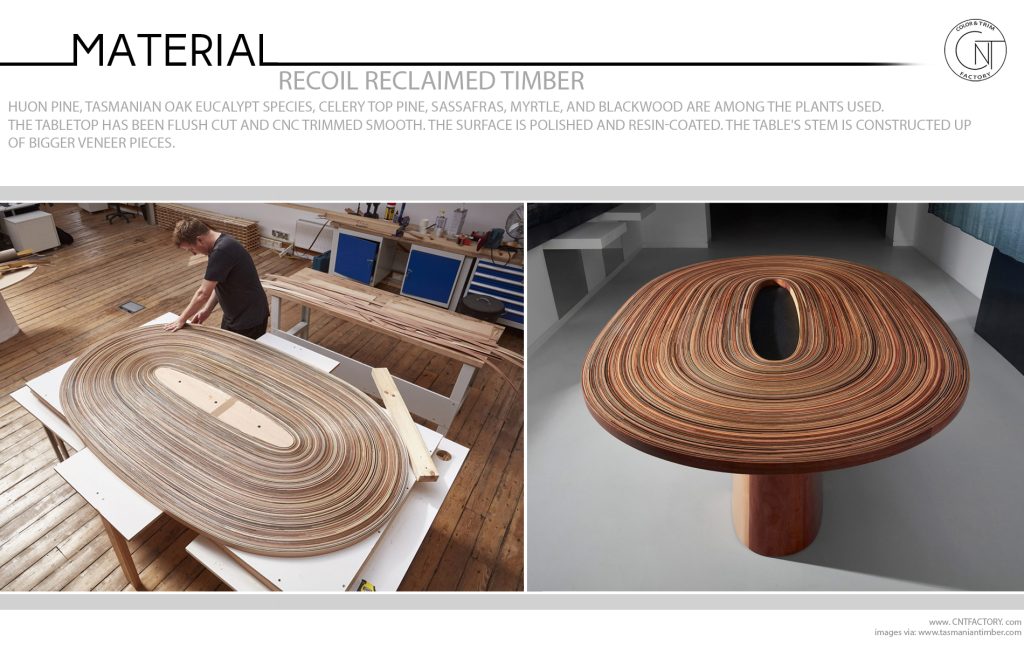 Huon pine, Tasmanian oak eucalypt species, celery top pine, sassafras, myrtle, and blackwood are among the plants used. The tabletop has been flush cut and CNC trimmed smooth. The surface is polished and resin-coated. The table's stem is constructed up of bigger veneer pieces.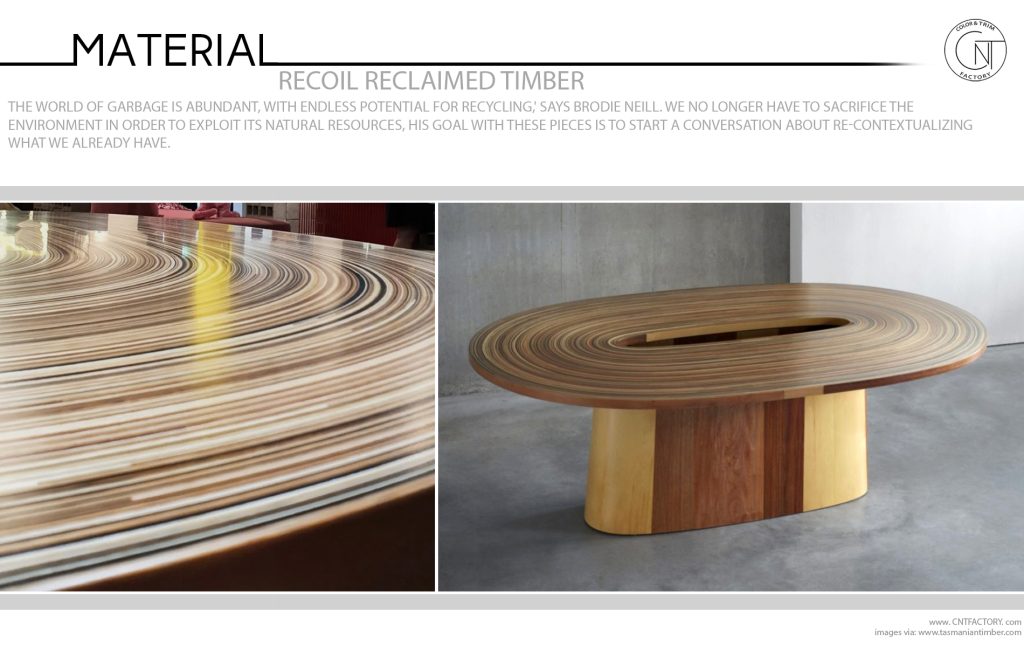 The world of garbage is abundant, with endless potential for recycling,' says Brodie Neill. We no longer have to sacrifice the environment in order to exploit its natural resources, his goal with these pieces is to start a conversation about re-contextualizing what we already have.