Related Post: 3D Printed Metal Space Fabric / High Definition 3D Printing / 3D Printed Aluminum
At first glance, an electric car company and an artist may not have much in common. One produces on an enormous scale, the other creates unique pieces. One has facilities and offices in multiple countries, the other has a canal-side studio. But beyond these initial differences lie deeper similarities. A dedication to a cleaner future. An awareness of the need to act now. And an insistence on using the most sustainable solutions possible. It's precisely these shared values that made the pairing between ourselves and Thijs Biersteker so natural.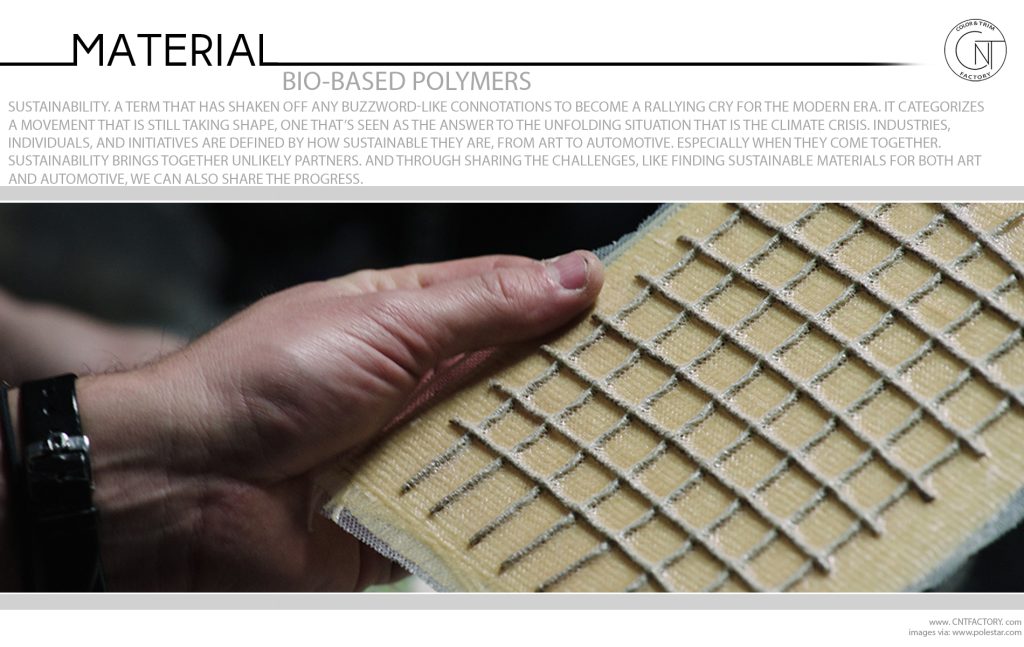 Sustainability. A term that has shaken off any buzzword-like connotations to become a rallying cry for the modern era. It categorizes a movement that is still taking shape, one that's seen as the answer to the unfolding situation that is the climate crisis. Industries, individuals, and initiatives are defined by how sustainable they are, from art to automotive. Especially when they come together. Sustainability brings together unlikely partners. And through sharing the challenges, like finding sustainable materials for both art and automotive, we can also share the progress.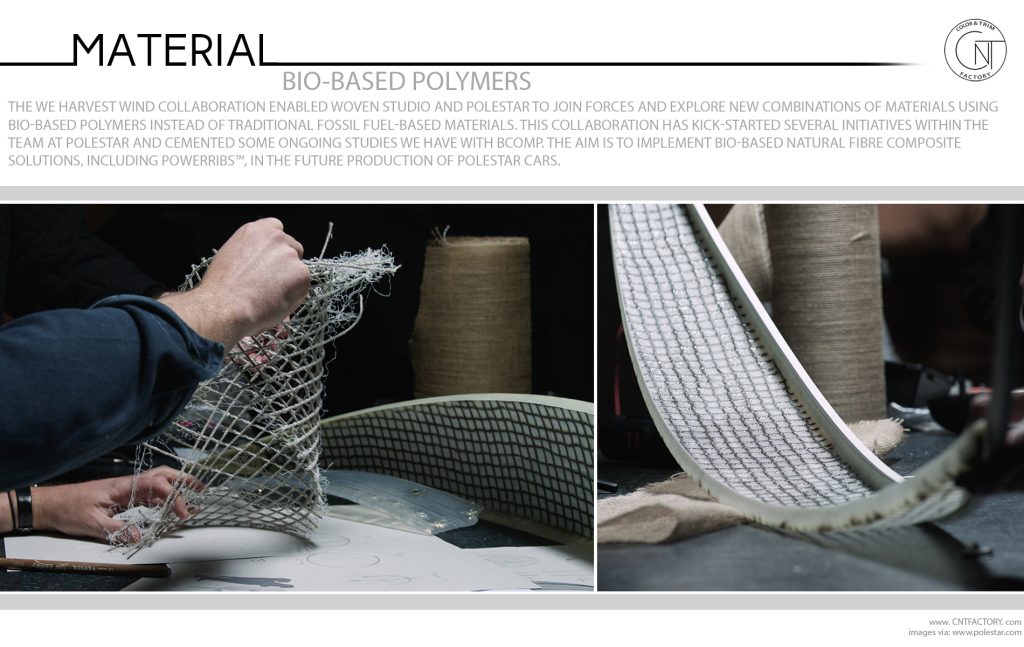 The We Harvest Wind collaboration enabled Woven Studio and Polestar to join forces and explore new combinations of materials using bio-based polymers instead of traditional fossil fuel-based materials. This collaboration has kick-started several initiatives within the team at Polestar and cemented some ongoing studies we have with Bcomp. The aim is to implement bio-based natural fibre composite solutions, including powerRibs™, in the future production of Polestar cars.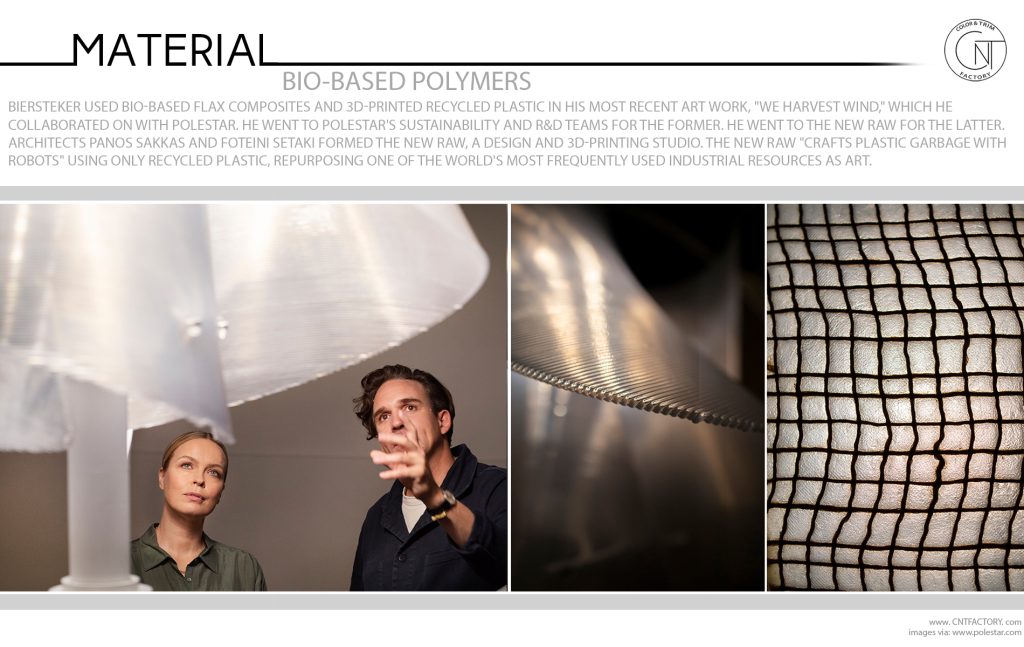 Biersteker used bio-based flax composites and 3d-printed recycled plastic in his most recent art work, "We Harvest Wind," which he collaborated on with Polestar. He went to Polestar's Sustainability and R&D teams for the former. He went to The New Raw for the latter.
Architects Panos Sakkas and Foteini Setaki formed The New Raw, a design and 3D-printing studio. The New Raw "crafts plastic garbage with robots" using only recycled plastic, repurposing one of the world's most frequently used industrial resources as art.