Related Post: Straw Marquetry / Tin Inlay / Jesmonite
Rye straw marquetry is a prestigious art that took off in France in the 17th century. Before reaching the hands of markers, the straw had to be sown, harvested, dried, tinted and then put in a boot. It's natural varnish, sparkles and reflections of light make rye straw a unique decorative material. Suns, nets, curls, linear and geometric shapes were the favorite subjects of traditional marquetry. Cercus Marquetry is exploring new avenues with new techniques to offer a more modern and varied material.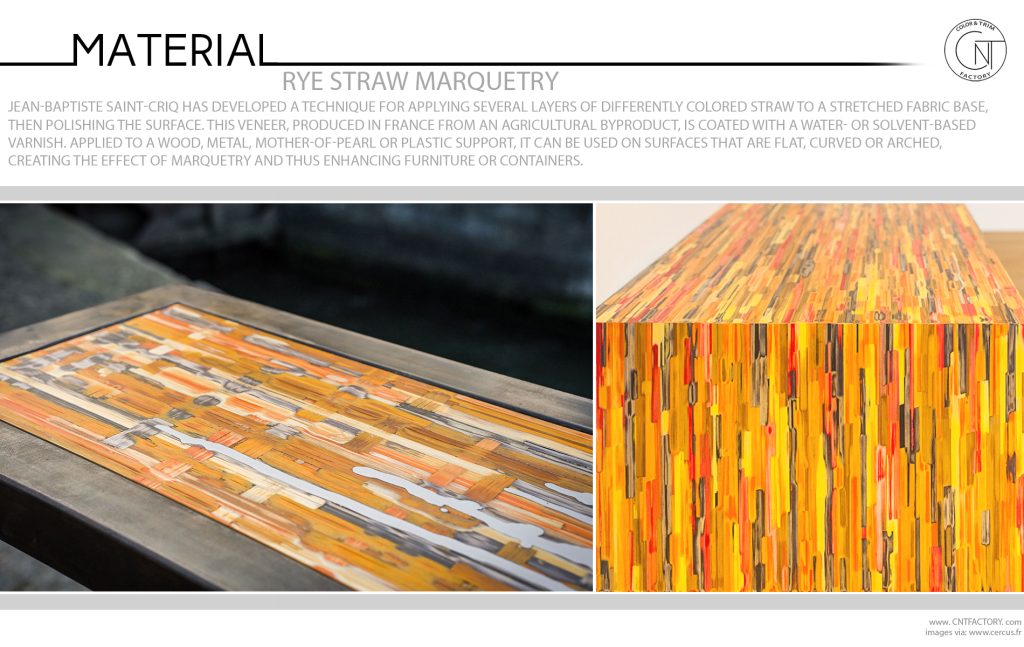 Jean-Baptiste Saint-Criq has developed a technique for applying several layers of differently colored straw to a stretched fabric base, then polishing the surface. This veneer, produced in France from an agricultural byproduct, is coated with a water- or solvent-based varnish. Applied to a wood, metal, mother-of-pearl or plastic support, it can be used on surfaces that are flat, curved or arched, creating the effect of marquetry and thus enhancing furniture or containers.