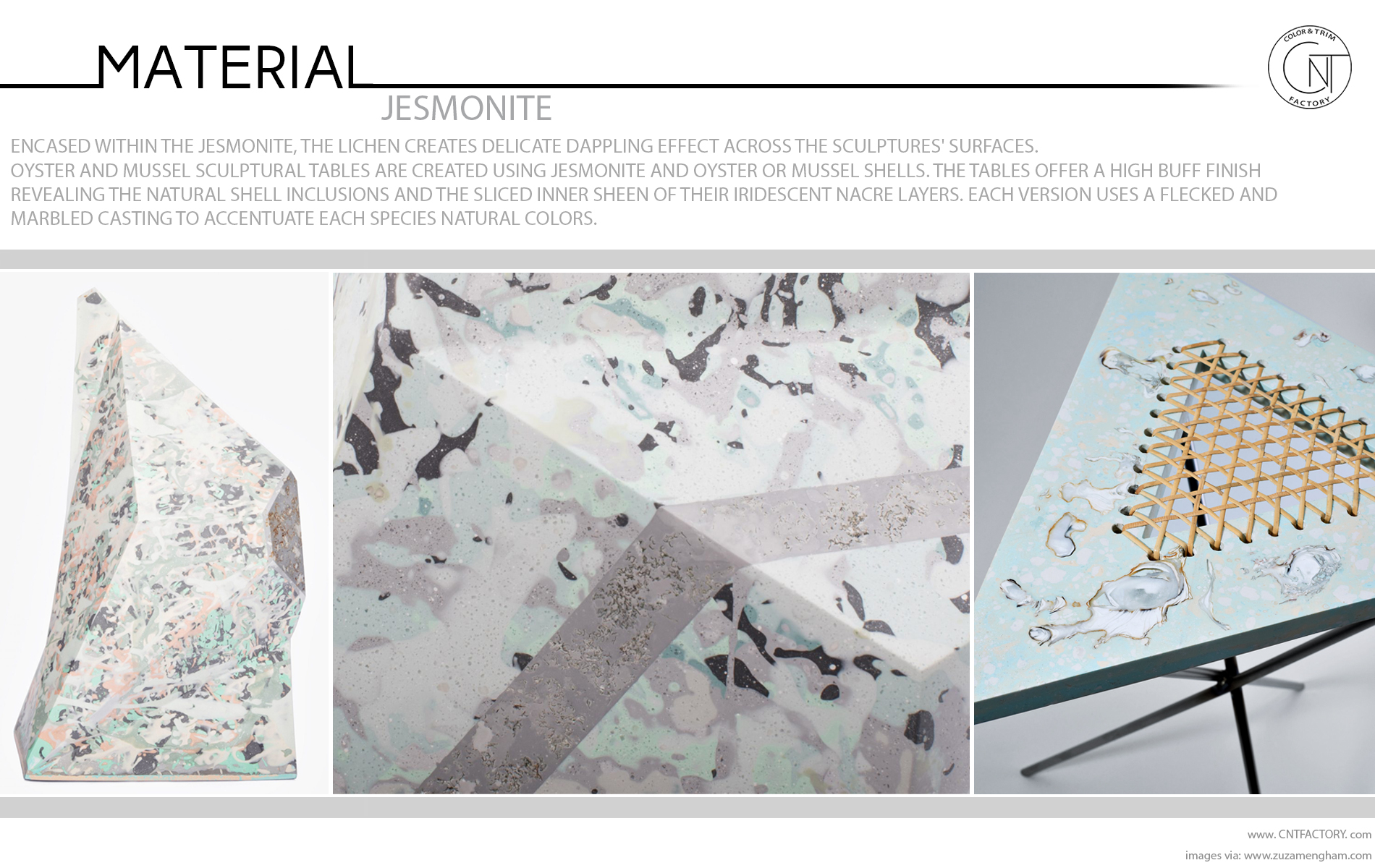 04 Sep

Jesmonite – Acrylic Modified Gypsum Composite

Related Posts: Tactile Scents / Marbled Wood / Pigment Producing Microorganisms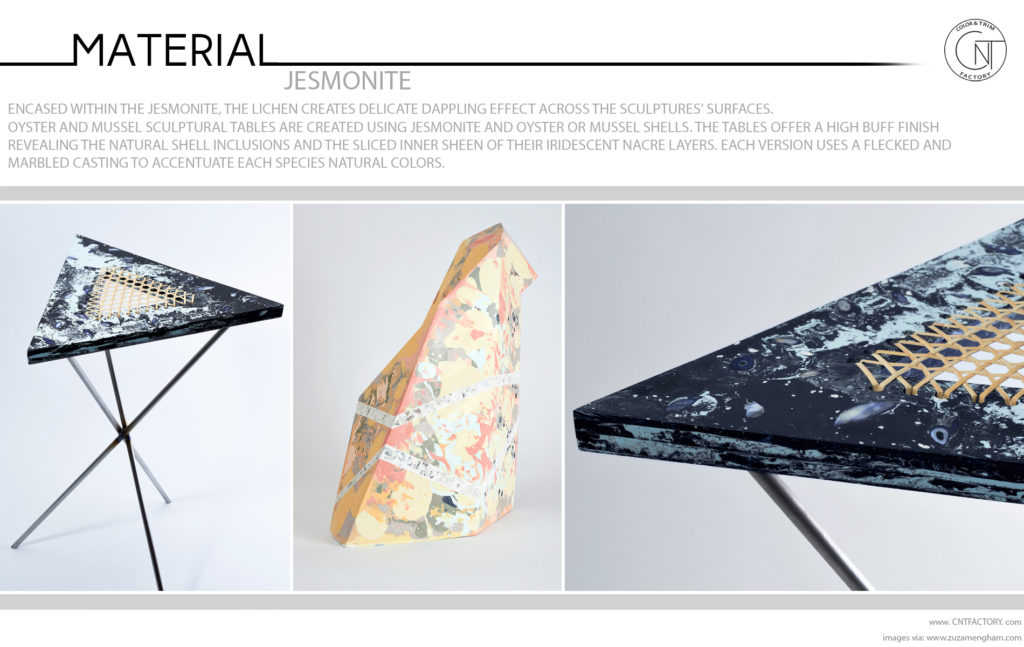 The new Lichen series aims to celebrate the fascinating qualities of Lichen, its history and its role as a sensitive indicator of our environments. By looking at five species and using abstracted patterns and colors based on each organisms qualities, whilst also engraving inlays into the sculptures surfaces. Shifting from mediums used in previous works, the series uses Jesmonite, exploring methods which emphasize the scope of its textures and applications as a versatile material.