Related Post: Glass / Mixed Materials / Copper Soldering
Vollebak creates clothes that will help us become faster, more intelligent, and live longer. One of the "Full Metal Jacket" contains over 11 kilometers of copper, it is made of Fabric that's 65% copper, 23% polyamide, 12% polyurethane. The jacket is soft, malleable, highly waterproof, windproof and breathable, and comes with a fleece lined neck and pockets, making it a perfect everyday technical jacket
Copper Infused Materials are becoming a building block for intelligent clothing.
When Covid-19 hit was the role clothing can play in protecting against disease in remote environments on Earth as well as up in space where astronauts' immune systems are already compromised.
Now, as we look for materials that offer us resistance to disease on Earth and up in space. It's biostatic, so bacteria and other life forms can't grow on it. It also has exceptional antimicrobial properties which means bacteria and viruses die when they make contact with it.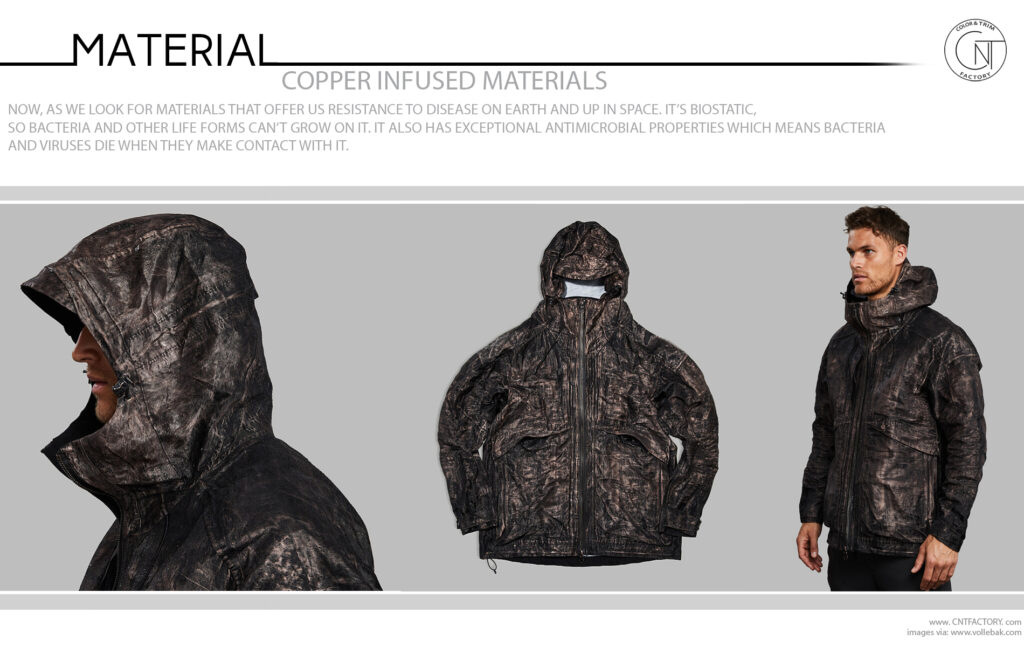 The copper releases electrically charged ions which first make it difficult for a microbe to breathe, before punching holes in its outer membrane, moving in and completely wiping out its DNA, preventing it from developing any future resistance. These properties have been demonstrated by an extensive body of research and have come under the spotlight again this year in initial Covid-19 studies.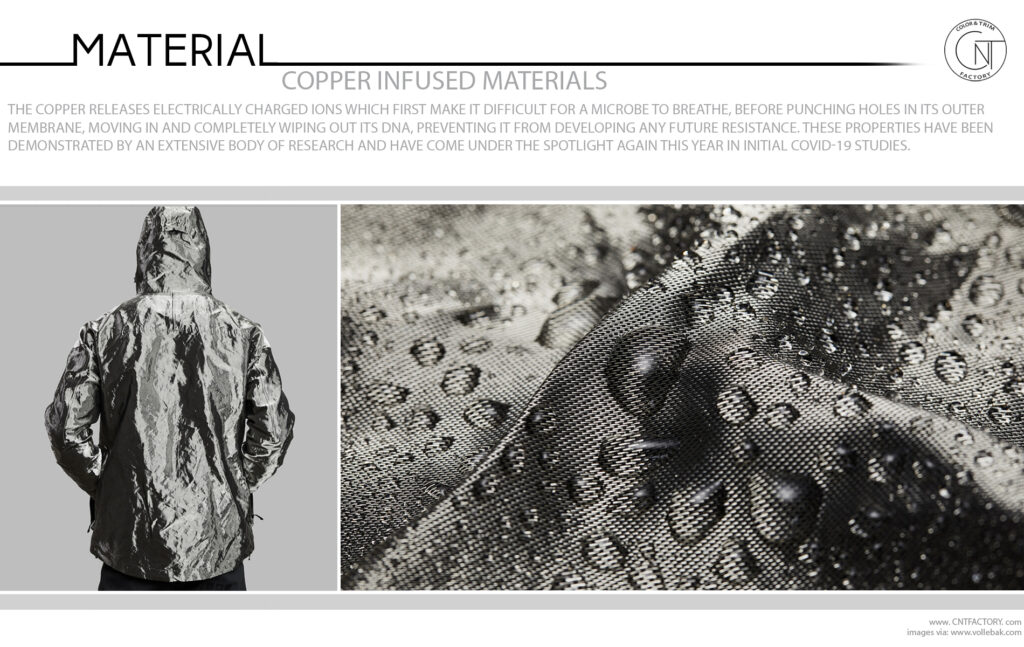 The process of turning metal into a wearable fabric is highly complex. The first of the jacket's three layers is made from a lacquered copper yarn which is woven on rapier weaving looms before being scoured, heat-set, dyed and dried. This curing process alone takes six days. The lacquer is completely clear and acts as protection, so the color of each jacket is the color of the dyed copper beneath it.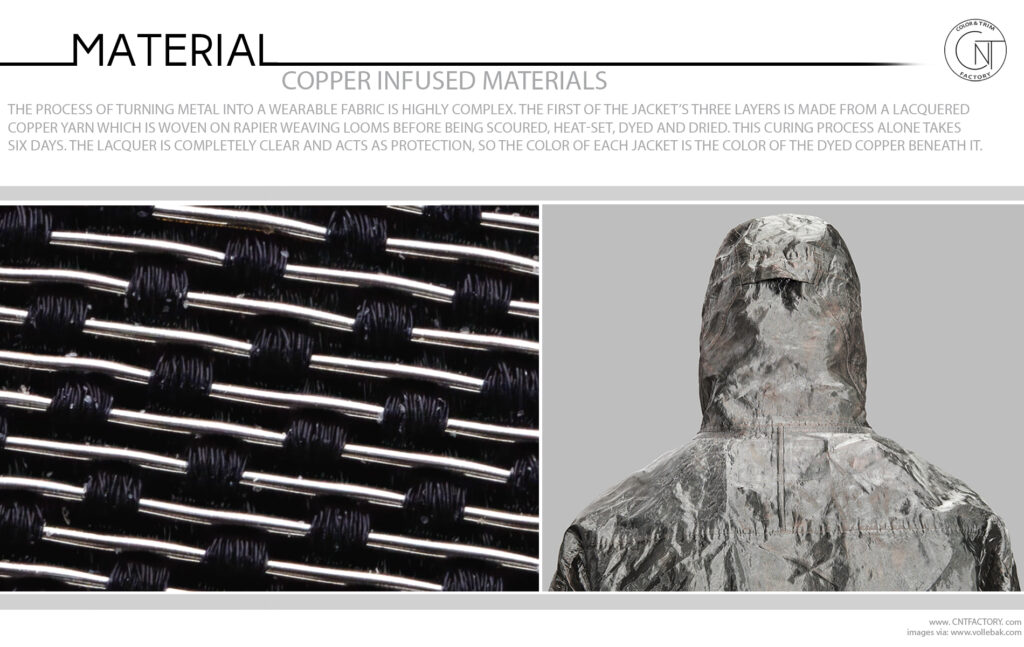 The surface of the jacket looks computer generated when you're standing in front of it. It's designed to be worn as your everyday jacket and it feels like one. The copper is soft and malleable. It's only under a microscope you can see the individual copper strands running through every jacket.
Copper has been used to combat disease for thousands of years. The oldest medical tools ever discovered were made from copper 4,000 years ago, and were found entombed with the remains of Qar, a royal physician from the Sixth Dynasty in ancient Egypt. The Babylonians would sharpen their swords and put the copper alloy filings into cuts sustained in battle, to reduce infection and speed healing.