Related Post: 3D Printed Metal Space Fabric / High Definition 3D Printing / 3D Printed Aluminum
Print Yor City! explores the concept of applying 3D printing to plastic waste, as a way to re-design urban space. As the name suggests, Print your City! is a call for action, rallying citizens to recycle household plastic waste in order to transform it into raw material for public furniture, via a 3D printing process.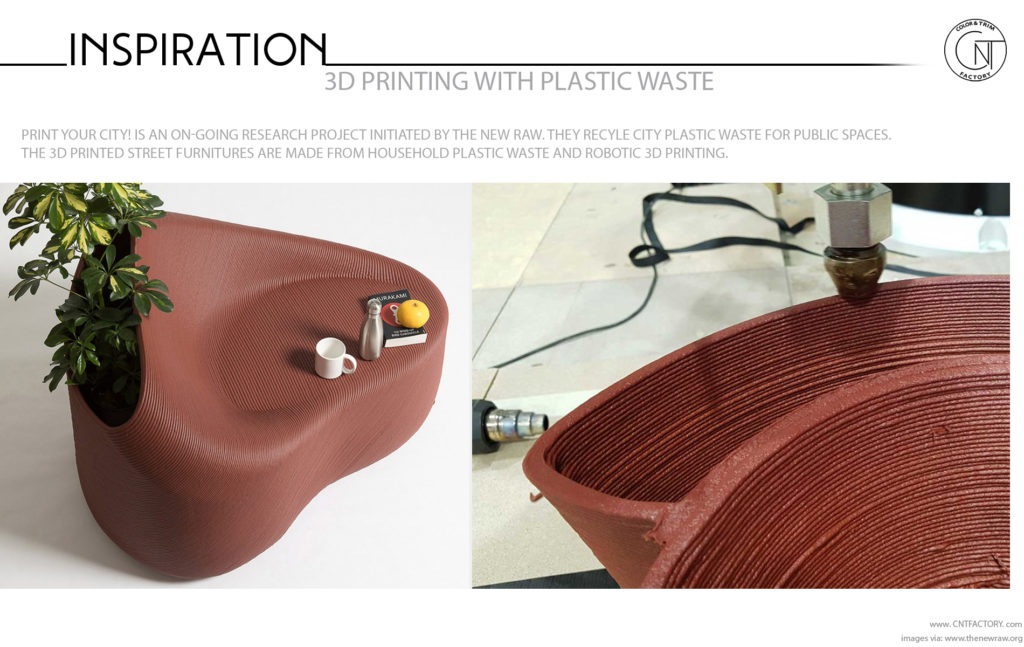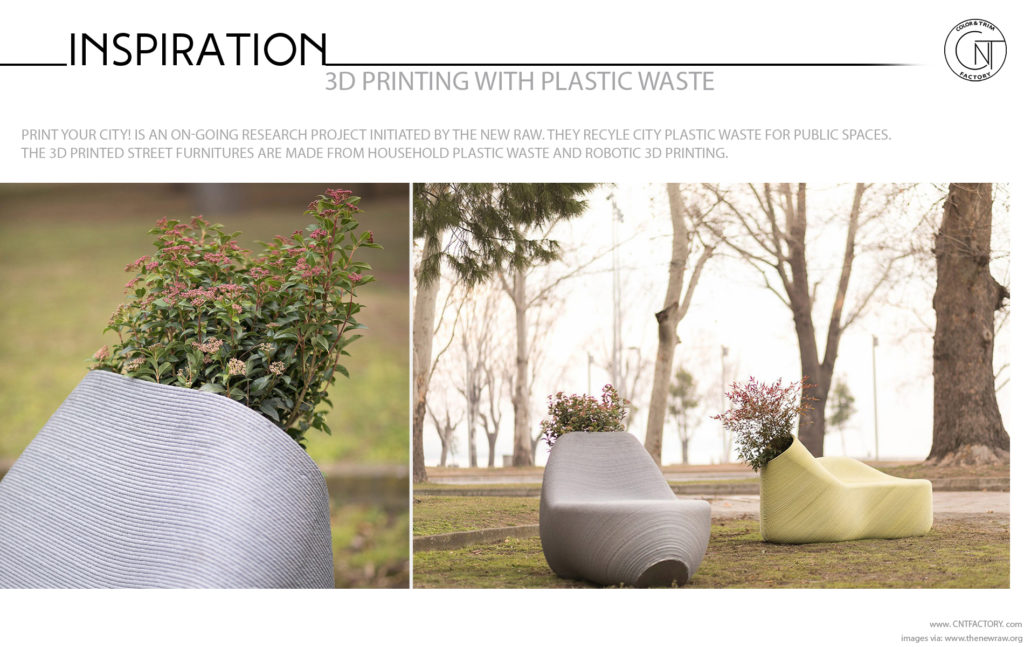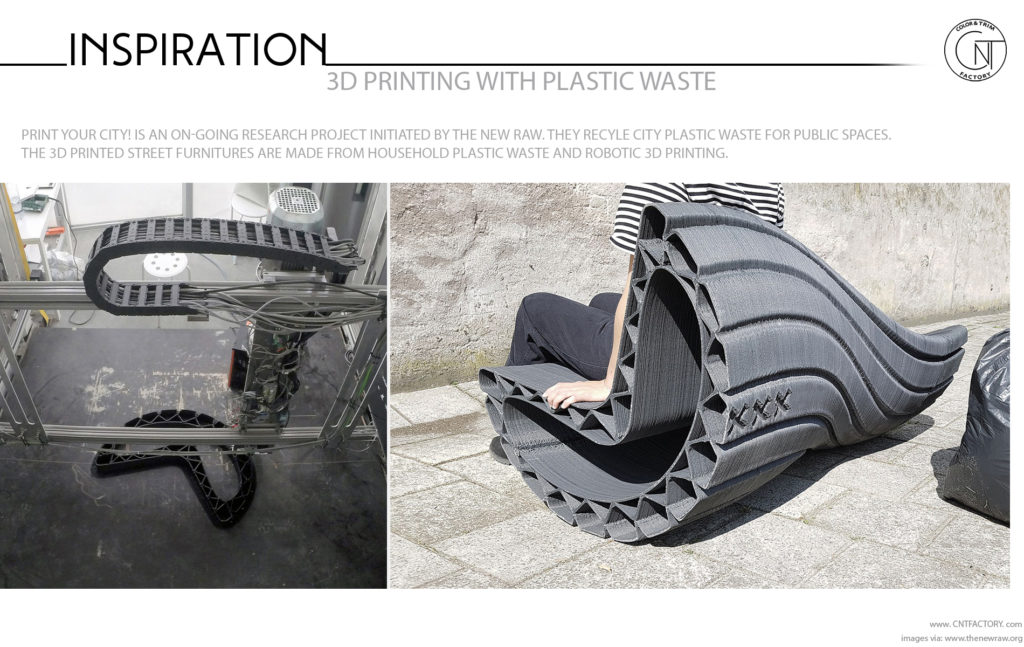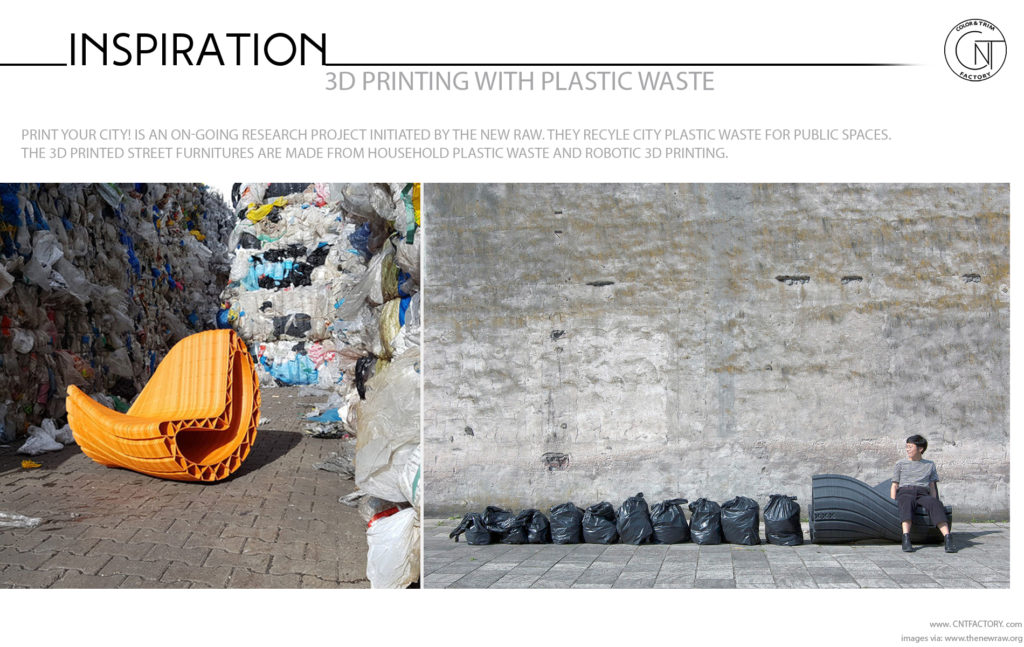 Plastic is a major contributor to the marine pollution. However, living in urban regions, we tend to forget about our dependence on the sea that is related to food and oxygen supply.
Second Nature seeks to create a change by designing a series of colourful tableware and furniture that raise awareness for sustainability and connect its users to this major environmental problem through their narrative.