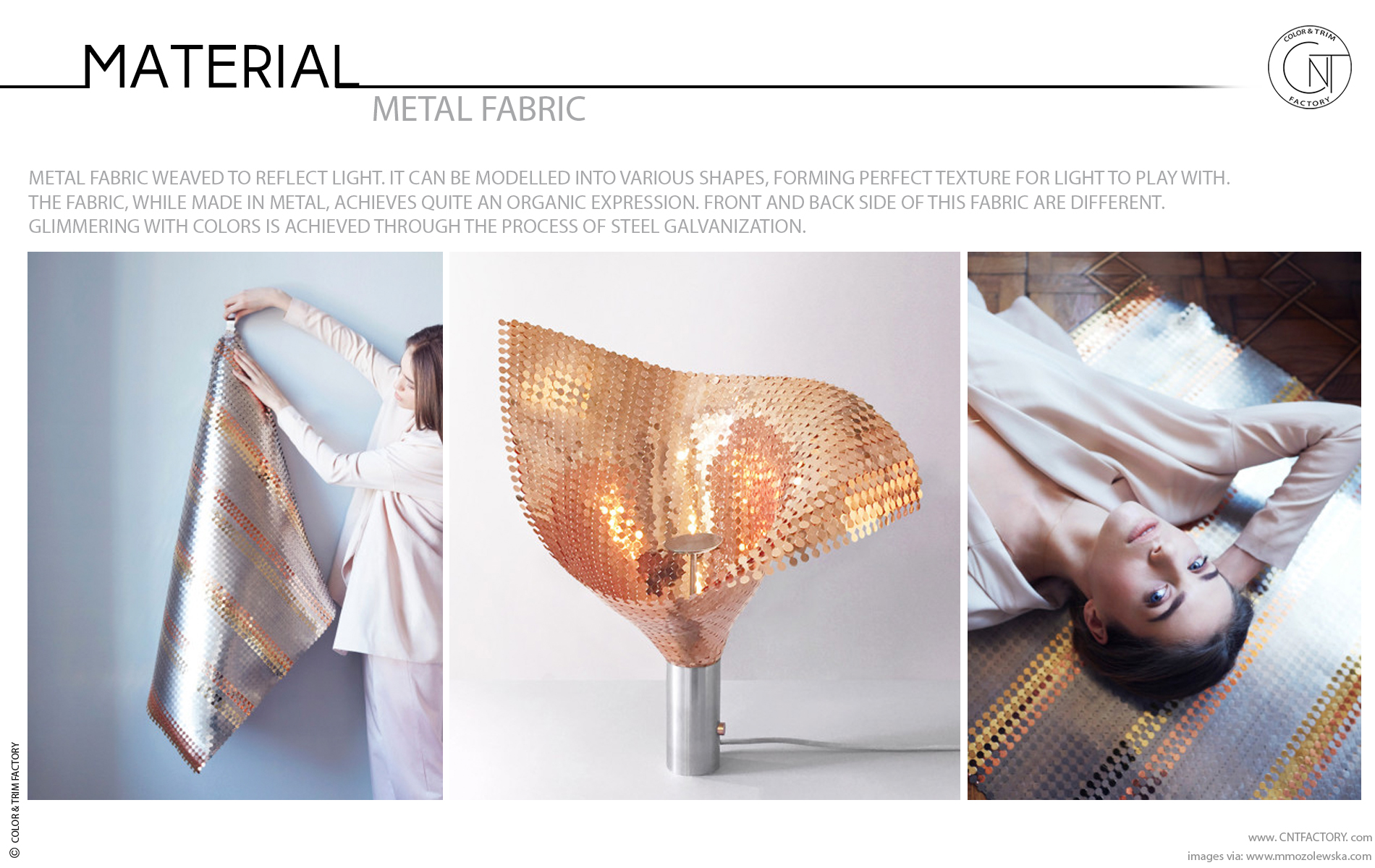 28 Nov

Galvanized Metal Fabric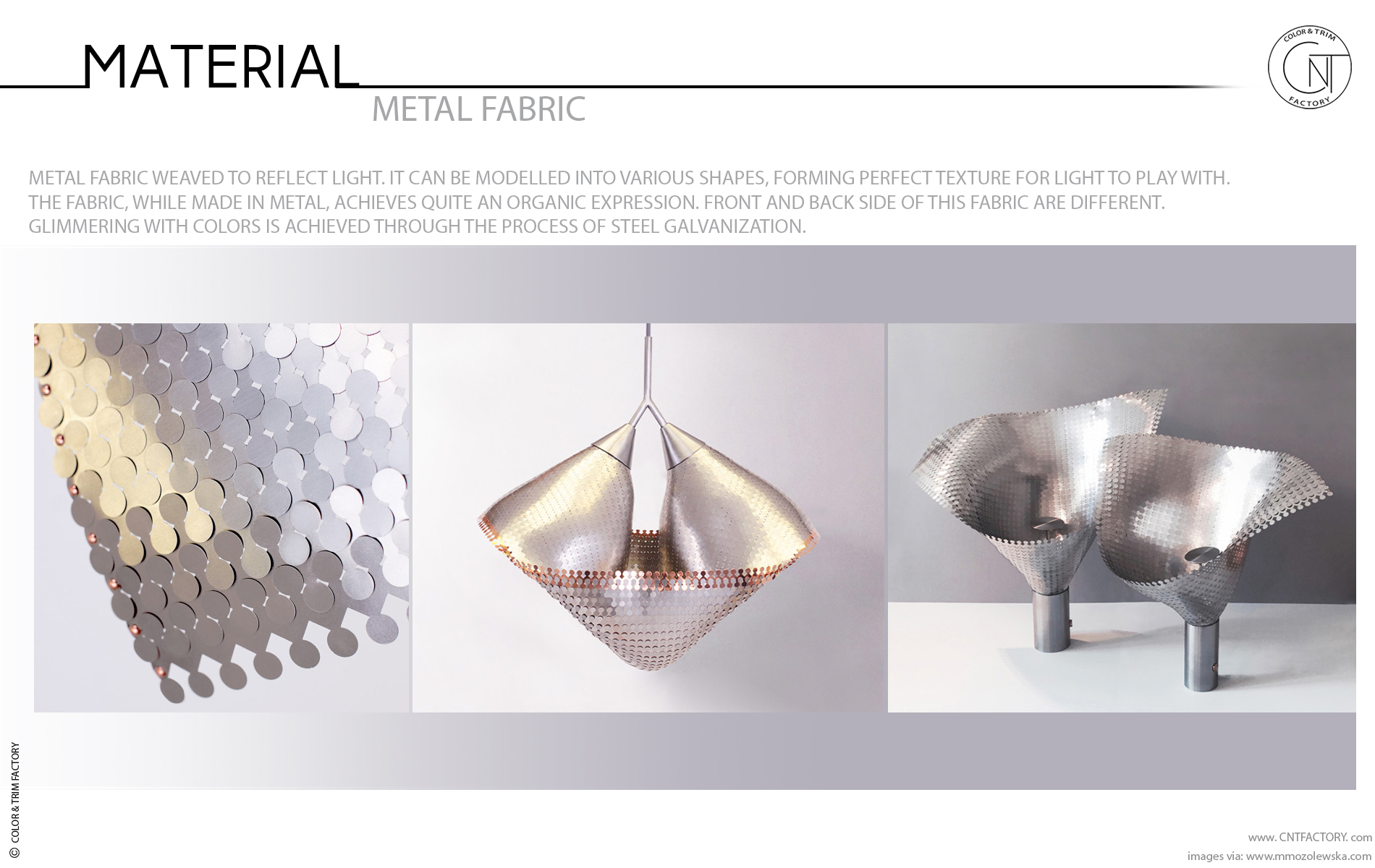 Metal fabric weaved to reflect light. It can be modeled into various shapes, forming perfect texture for light to play with.
The fabric, while made in metal, achieves quite an organic expression. Front and back side of this fabric are different. Glimmering with colors is achieved through the process of steel galvanization.