Related Post: Sea Me – Sea Algae Yarn / Sustainable Ocean Materials / Zebra Glass
SeaWood materials is a series of fiberboard made from brown seaweed and waste cellulose.
SeaWood is a 100% natural, compostable and chemical free board material that can be used as a building material, for interior design products and acoustic wall panels.
The material is based on the results of Project Maasplaat that led to several product prototypes, tested and validated by the market. SeaWood is the next step towards realizing our ambition to create massive positive climate impact.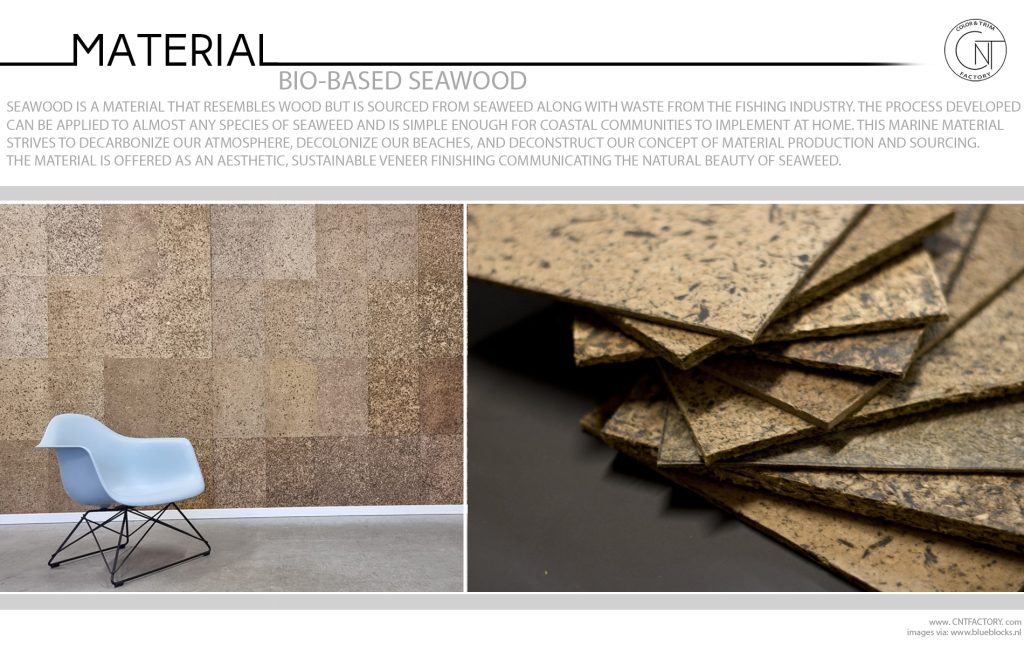 SeaWood is a material that resembles wood but is sourced from seaweed along with waste from the fishing industry. The process developed can be applied to almost any species of seaweed and is simple enough for coastal communities to implement at home. This marine material strives to decarbonize our atmosphere, decolonize our beaches, and deconstruct our concept of material production and sourcing. The material is offered as an aesthetic, sustainable veneer finishing communicating the natural beauty of seaweed.