Related Post: Wood Veneer Craftsmanship / Carved 3D Wood Quilting / Kumiko Woodwork Technique
A 3D printing method developed by researchers at the Hebrew University of Jerusalem can manufacture wooden constructions in one orientation that dry into another. The team that created this innovative process was led by Doran Kam, a Ph.D. candidate at the institution, and they pulped sawdust, old wooden scrapings, and other wooden debris into a printable ink. Then, a syringe extruder mounted to a Hyrel3D 30 M 3D printer extruded this ink. Based on earlier research, the scientists came to the conclusion that they could regulate how the wood warped throughout the drying process by varying the print's speed and direction.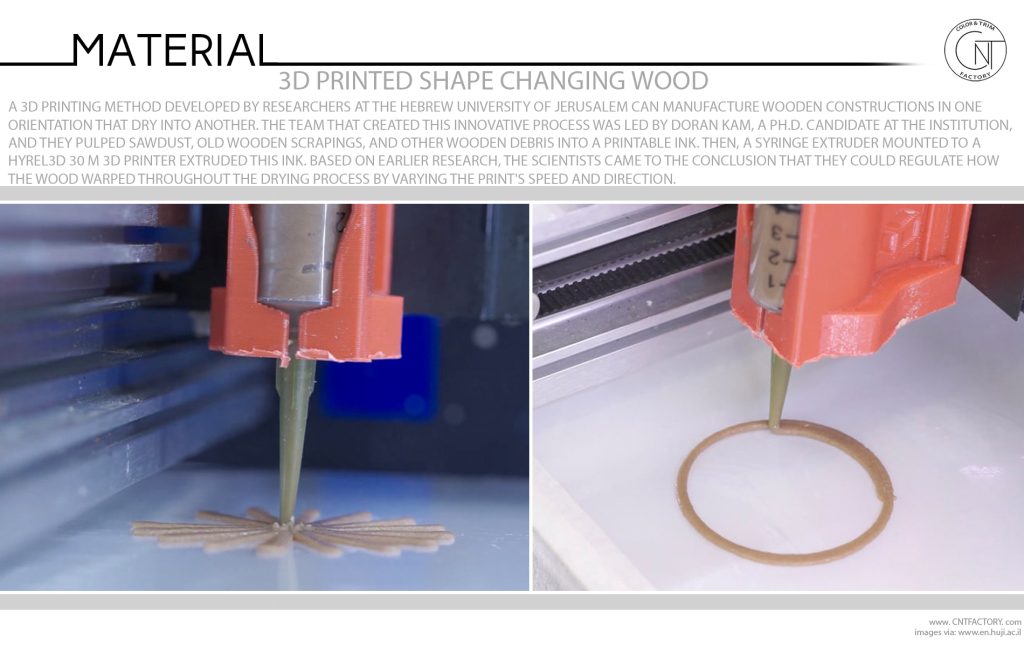 The researchers have so far been able to print a wide range of shapes, such as saddles, domes, cones, and bowls. Although the prints come in a variety of sizes, the current restriction is roughly one meter. The team aspires to create a printer that can make useful furniture in the future and has a build volume that is three times larger. Even though it's not novel to 3D print wood, it is novel to have wooden prints that can take on different shapes. As the globe transitions to renewable energy inputs and materials, this may provide a more environmentally sound alternative for 3D printing as well as a way to lessen our reliance on oil and gas.