Related Post: MYLO Mushroom Leather / Leather Gradient / 3D Leather
Almost 90 million tons of food are thrown away in Europe every year – around 30 million tons of garbage in Europe are made from disposable tableware every year.
Inspired by the topic of "food waste" product designer Barbara Gollackner, started the Wasteware project with chef and restaurant operator Martin Kilga ("Paradoxon") served his interpretation of the topic "Foodwaste" in six courses on these plates, boards and bowls, all of which the designer had made from food waste using a wide variety of techniques.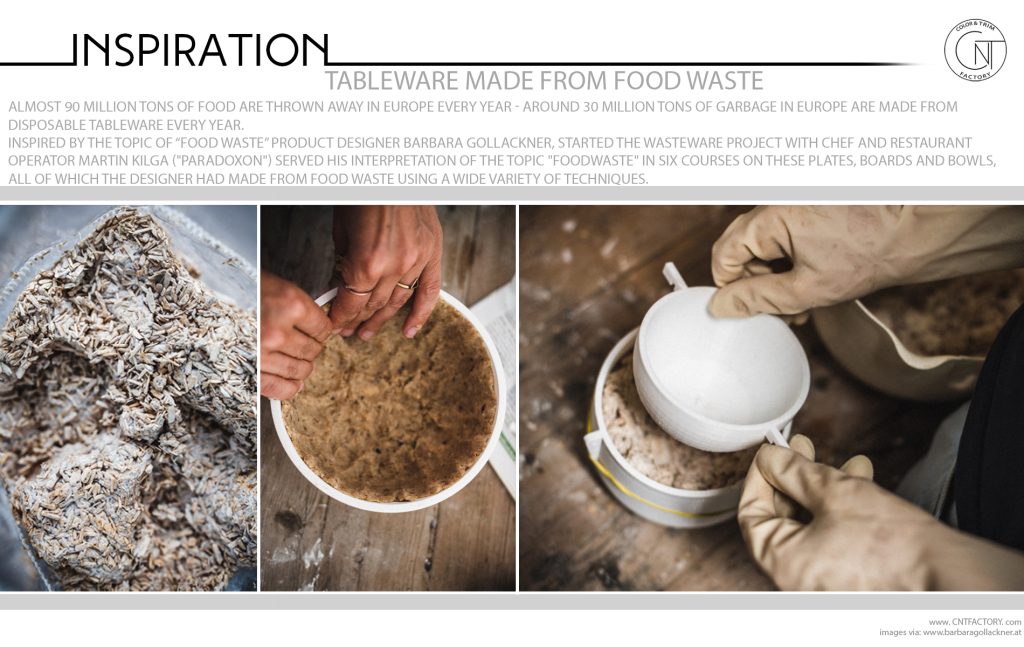 In the specially designed, circular setting, the guests were served, an essence made of porcini mushroom sections in a mycelium flour bowl or potato and onion peel jelly on a plate made from pressed vegetable sections. Martin Kilga explains his approach to the topic as follows: The complexity of the whole thing is so overarching for the catering industry that it could hardly be integrated into the daily routine of a business. The reason is the enormous amount of effort that has to be put into conjuring up a culinary delight out of supposed waste.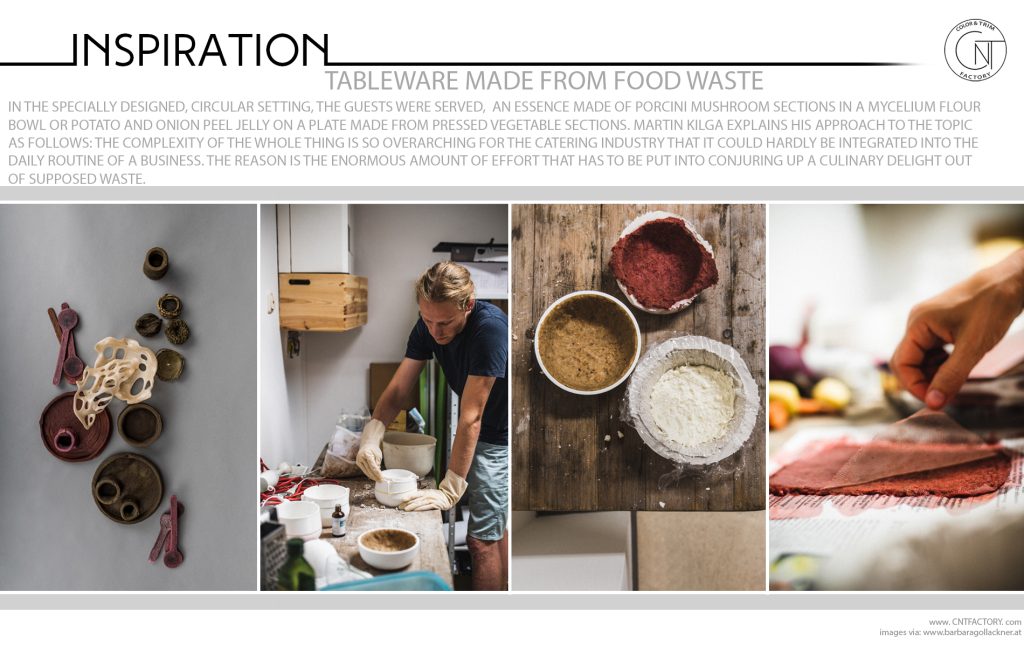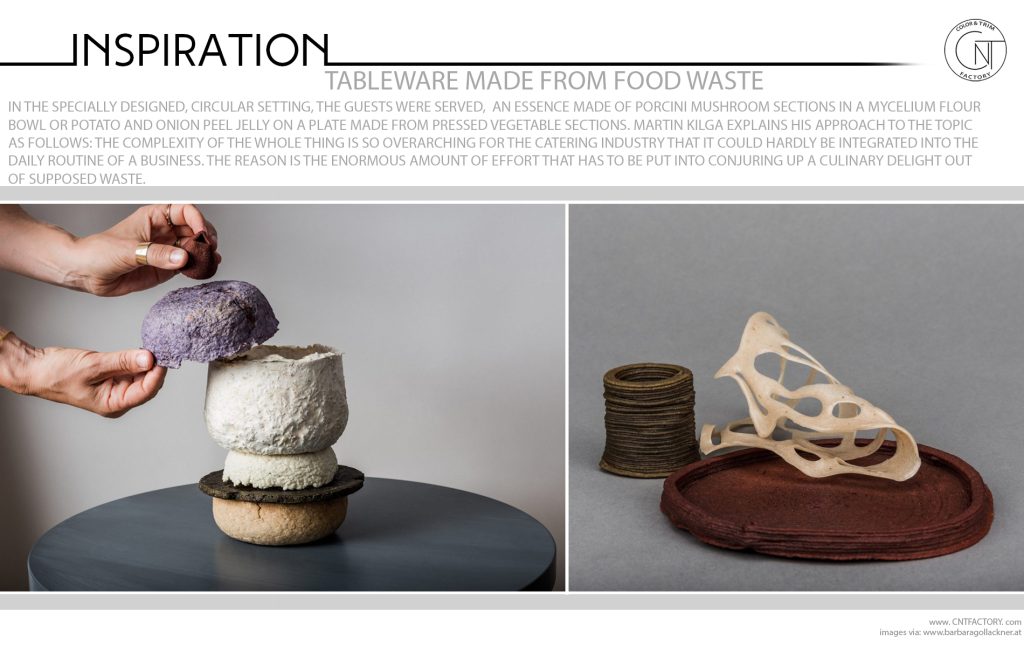 It was an exciting and interesting approach that challenged the whole team in all respects. To create the tableware items, the studio gathered food waste, such as pork skin and old bread, from personal and industrial waste. The waste is either dried out or cooked, depending on the food, and blended into a smooth paste that is bound together by mycelium. Sometimes water or additional food items, such as more breadcrumbs, are added to the mix.