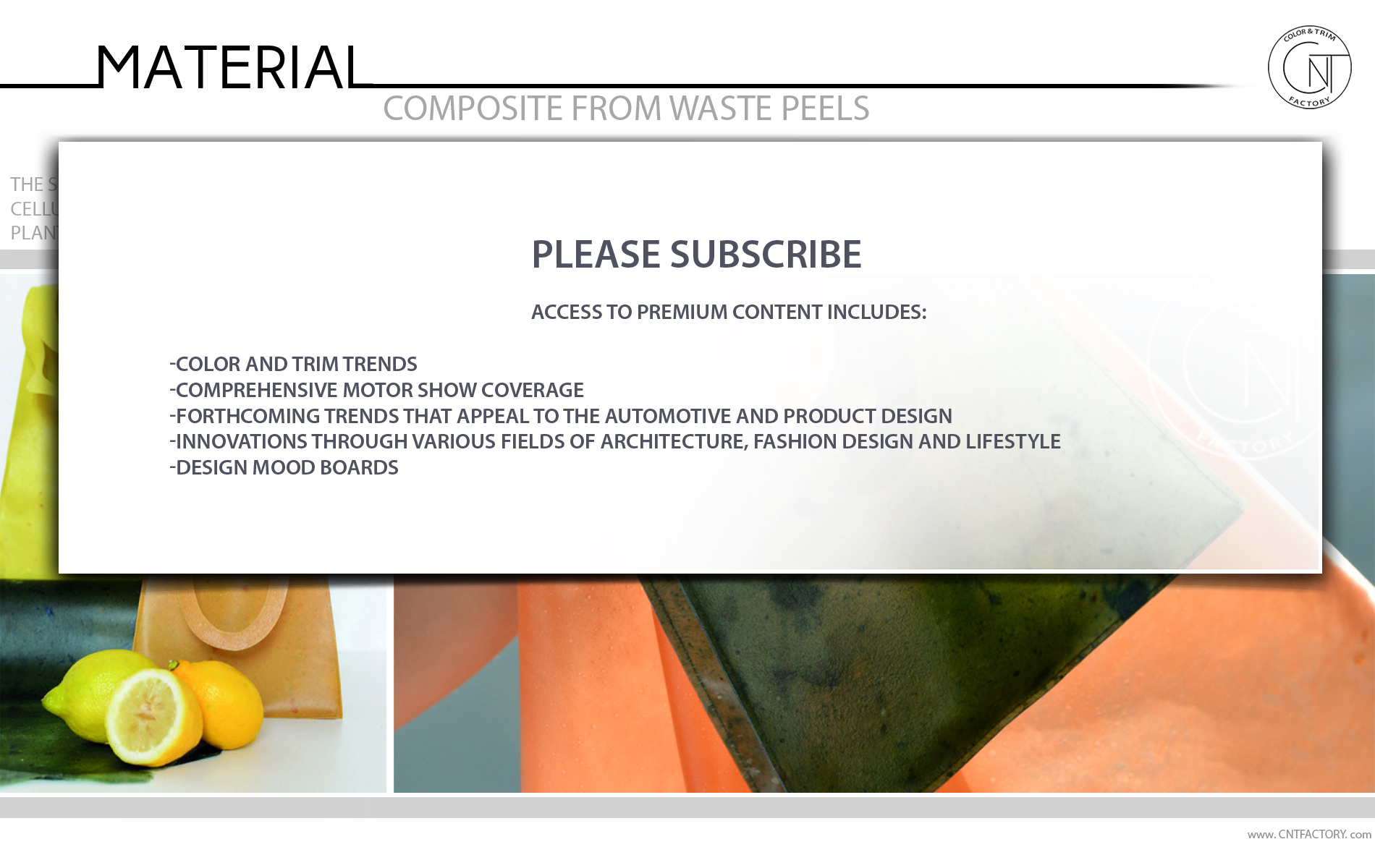 01 Jun

Composite From Waste Peels

Related Post: Regenerated Nylon ECONYL® / Recycled Plastic by Ecobirdy / Sulapac® Biodegradable Material

The SONNET155 is a bag made from 2 different post-industrial waste materials, fruit skins left over from juice production and short cellulose fibers sourced from a local textile factory. The translucent fruit-leather bag dissolves in water and can be used to fertilize plants once it is no longer needed. Each bags is unique, varies in texture and colors, which are derived from natural pigments.