Related Post: Sea Me – Sea Algae Yarn / Sustainable Ocean Materials / Zebra Glass
The material for the tiles, which the researchers refer to as bio-concrete, is made from Japanese knotweed and shells from American signal crayfish. The material can take on a range of different finishes. These are among the non-native species that are causing the most ecological and economic damage in the UK. 
The harvested material is incinerated, buried or trashed. Irene Roca Moracia and Brigitte Kock wants to stop this waste. It has a raw, porous texture reminiscent of concrete.
The project was commissioned as part of the Maison/0 graduate program by the LVMH group, which counts Dior and Louis Vuitton among its brands, with the aim of developing a sustainable alternative to current building materials that could be used in luxury store interiors.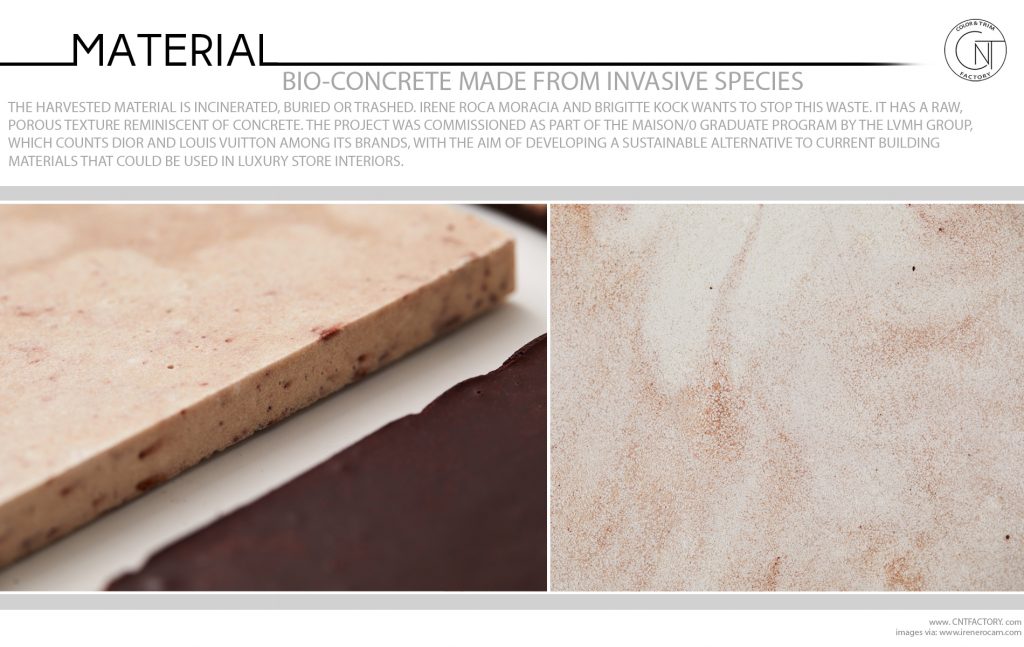 Adding pieces of raw knotweed root creates a marbled texture. Other versions resemble white marble. The material can be cast into any shape. This dark burgundy color is created naturally through the curing process. The material can emulate the natural texture of stone.
Combined with water and gelatin, these ingredients create a strong, homogenous material that cures and hardens without the need for added heat or synthetic coloring. The tiles are handmade by Kock and Moracia through adjusting these variables, the material can take on a range of different finishes to replicate raw concrete or the delicate veining of stone or marble.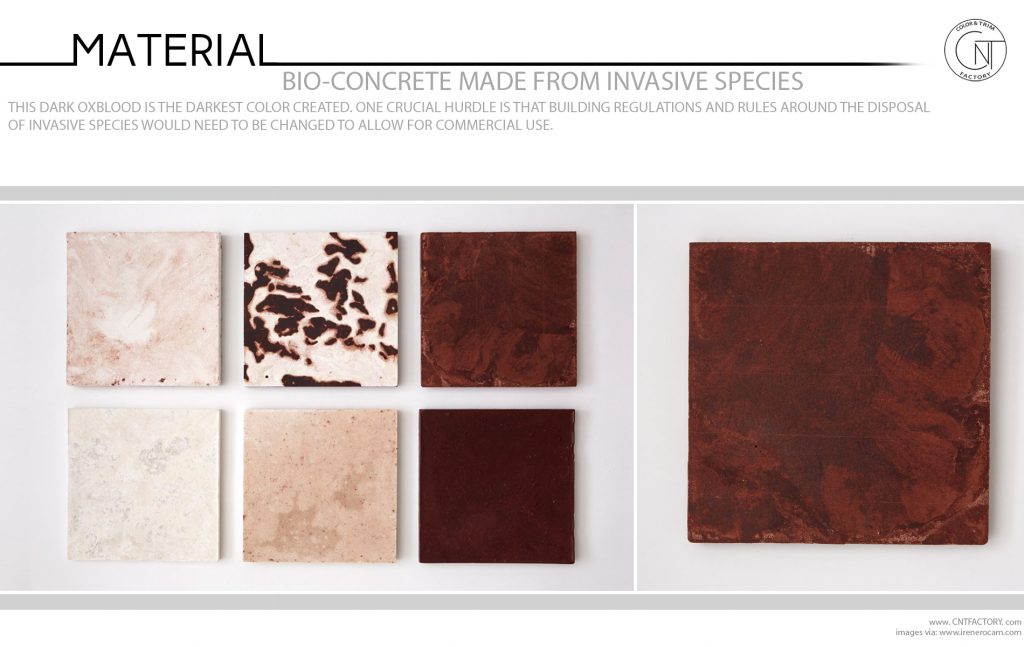 This dark oxblood is the darkest color created. One crucial hurdle is that building regulations and rules around the disposal of invasive species would need to be changed to allow for commercial use.