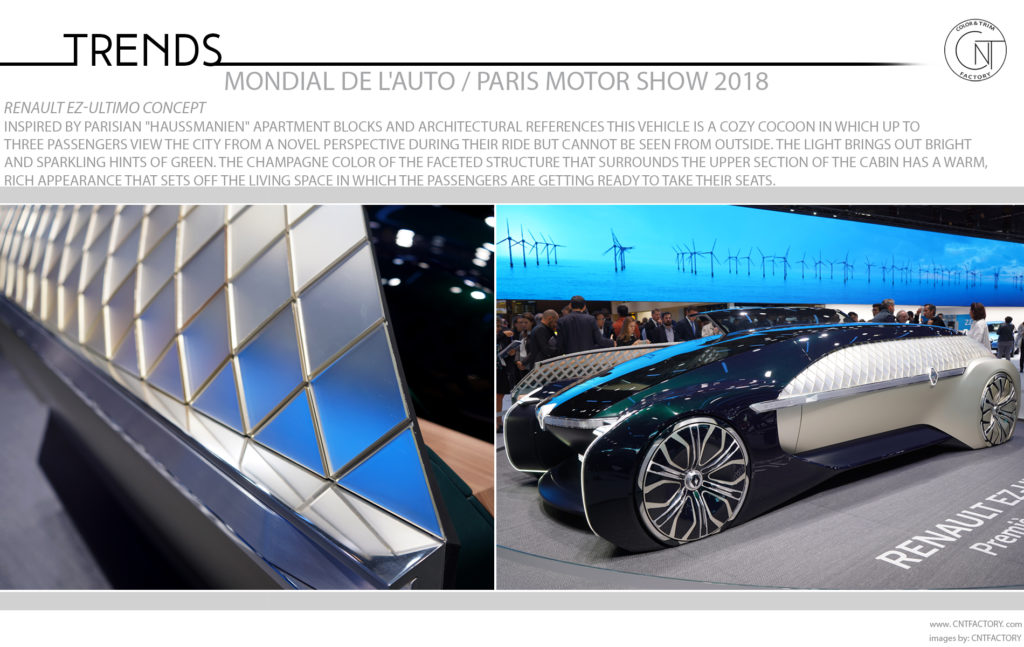 Renault EZ-Ultimo Concept
Inspired by Parisian "Haussmanien" apartment blocks and architectural references This vehicle is a cozy cocoon in which up to three passengers view the city from a novel perspective during their ride but cannot be seen from outside. the light brings out bright and sparkling hints of green. The champagne color of the faceted structure that surrounds the upper section of the cabin has a warm, rich appearance that sets off the living space in which the passengers are getting ready to take their seats.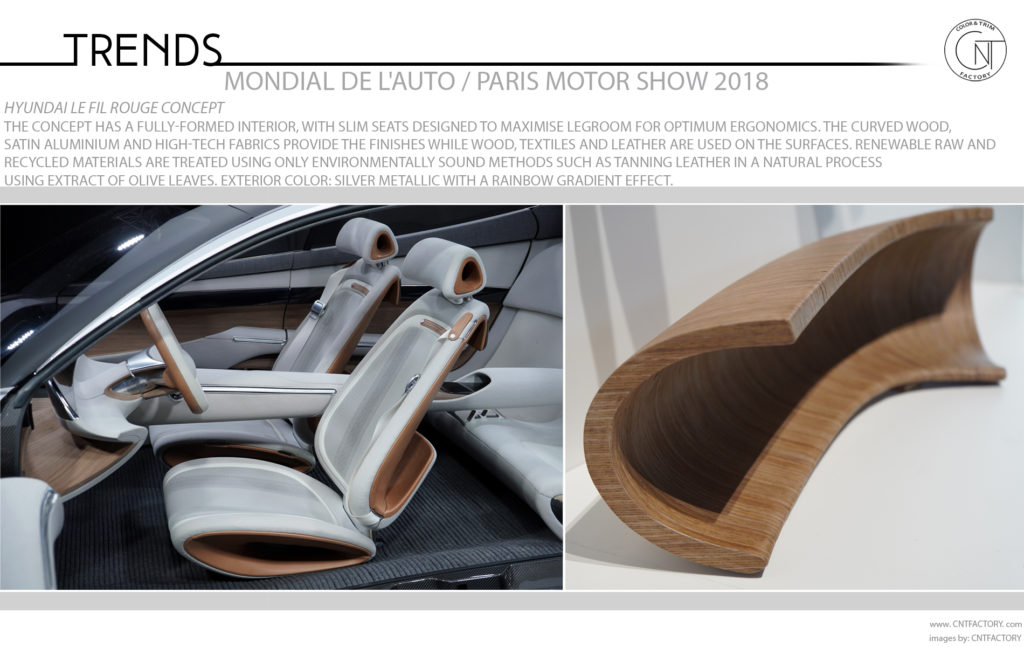 Hyundai Le Fil Rouge Concept
The concept has a fully-formed interior, with slim seats designed to maximize legroom for optimum ergonomics. the curved wood, satin aluminium and high-tech fabrics provide the finishes while wood, textiles and leather are used on the surfaces. renewable raw and recycled materials are treated using only environmentally sound methods such as tanning leather in a natural process using extract of olive leaves. Exterior color: Silver Metallic with a rainbow gradient effect.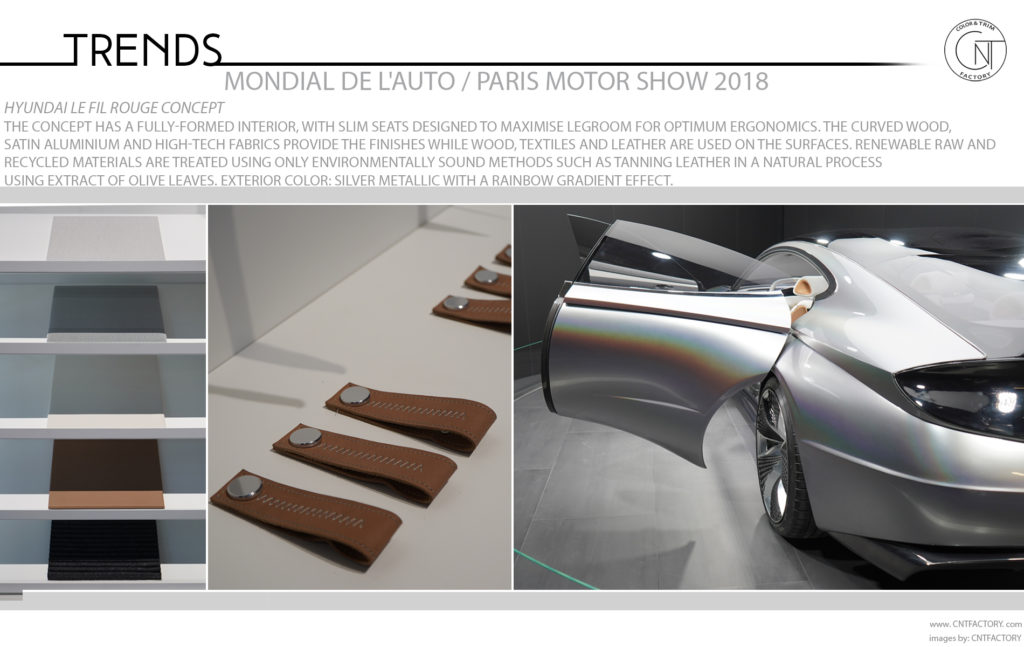 LEGO® Technic Bugatti Chiron
Perfectly recreating the organic design lines of the world's fastest production car – the iconic Bugatti Chiron – the LEGO Technic life-size model pushes the boundaries of what LEGO builders imagined was possible to build in LEGO elements. The model is the first large scale movable construction developed using over 1,000,000 LEGO Technic elements and powered exclusively using motors from the LEGO Power Function platform.
Mercedes-Benz Vision EQ Silver Arrow Concept – details
The show car's body structure is made of carbon fibre. The multiple layers of paintwork in alubeam silver appear like liquid metal over the top. This concept represents the design polar opposites of "hot" and "cold". The non-rotating hub caps and the partial trim on the wheels are other stylish and innovative highlights. The 168 spokes per wheel are made of lightweight aluminium and are painted a rose gold color as is typical for EQ.
Related Posts: Peugeot e-Legend Concept / 2018 Geneva Motor Show / 2018 Detroit Motor Show Material Focus