Related Post: Tactile Volcanic Rock with Kvadrat Textile / Nike Flyprint 3D Printed Textile / Soft Tactile Audio Technologies
The sneakers are part of the Ispa collection, whose acronym – Improvise, Scavenge, Protect, Adapt – reflects the idea with which Nike seeks to envision its future 50 years after its founding.
The credo of the new Nike design can be found in the phrase scavenge, which refers to the act of searching through trash.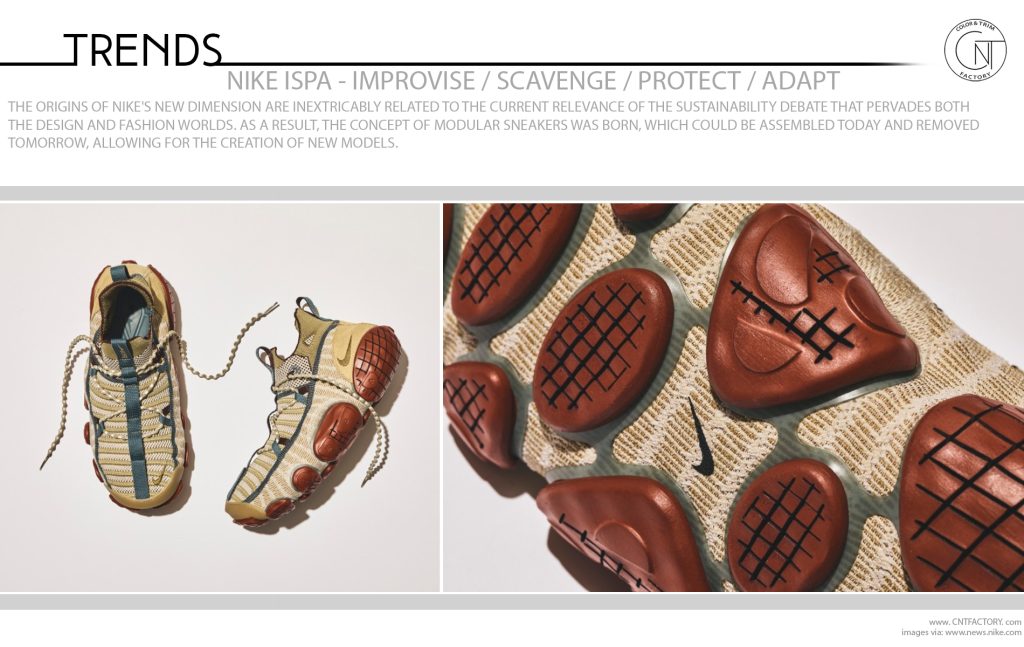 The origins of Nike's new dimension are inextricably related to the current relevance of the sustainability debate that pervades both the design and fashion worlds. As a result, the concept of modular sneakers was born, which could be assembled today and removed tomorrow, allowing for the creation of new models.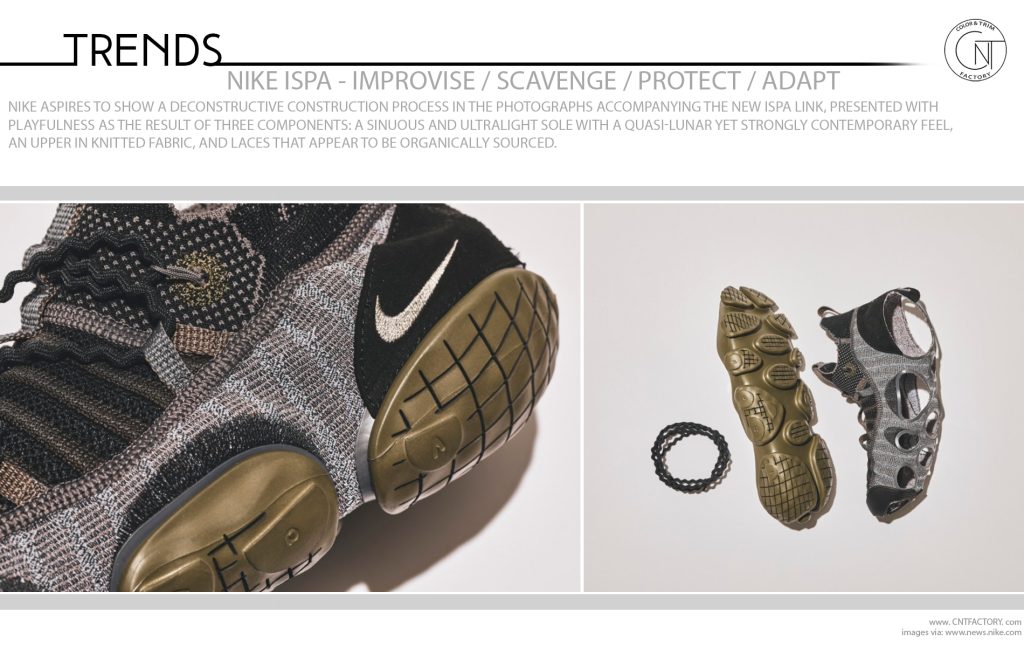 Nike aspires to show a deconstructive construction process in the photographs accompanying the new Ispa Link, presented with playfulness as the result of three components: a sinuous and ultralight sole with a quasi-lunar yet strongly contemporary feel, an upper in knitted fabric, and laces that appear to be organically sourced.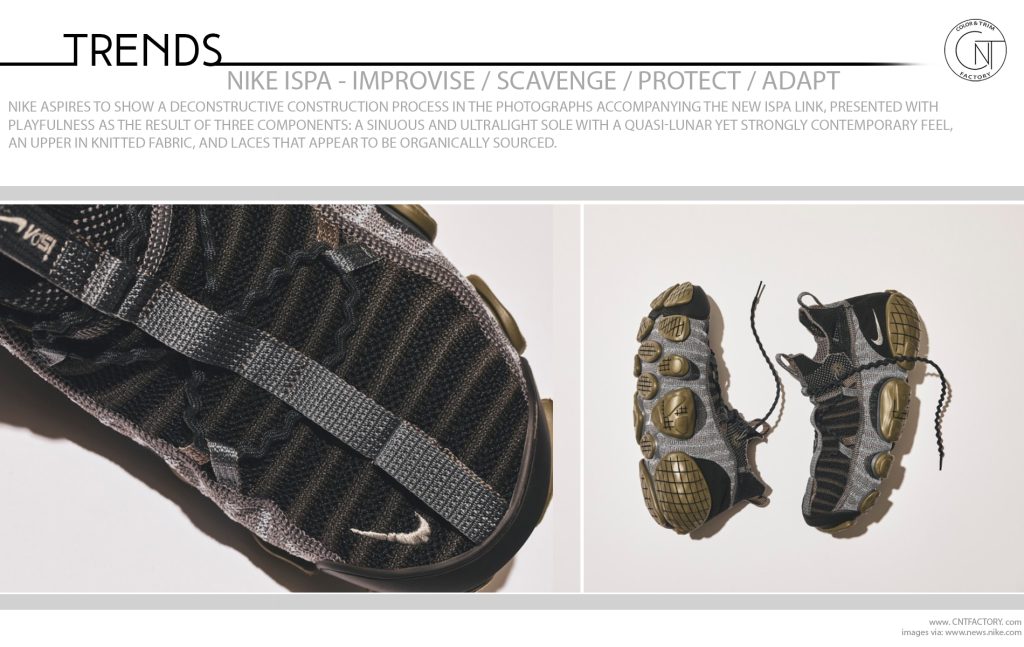 As with the Flyknit fabric, this frequently entails repurposing existing machinery. Nike took existing knitting equipment and asked if they could create a shoe upper. There is little waste and all that yarn may be used in recycled content, such as recycled polyester.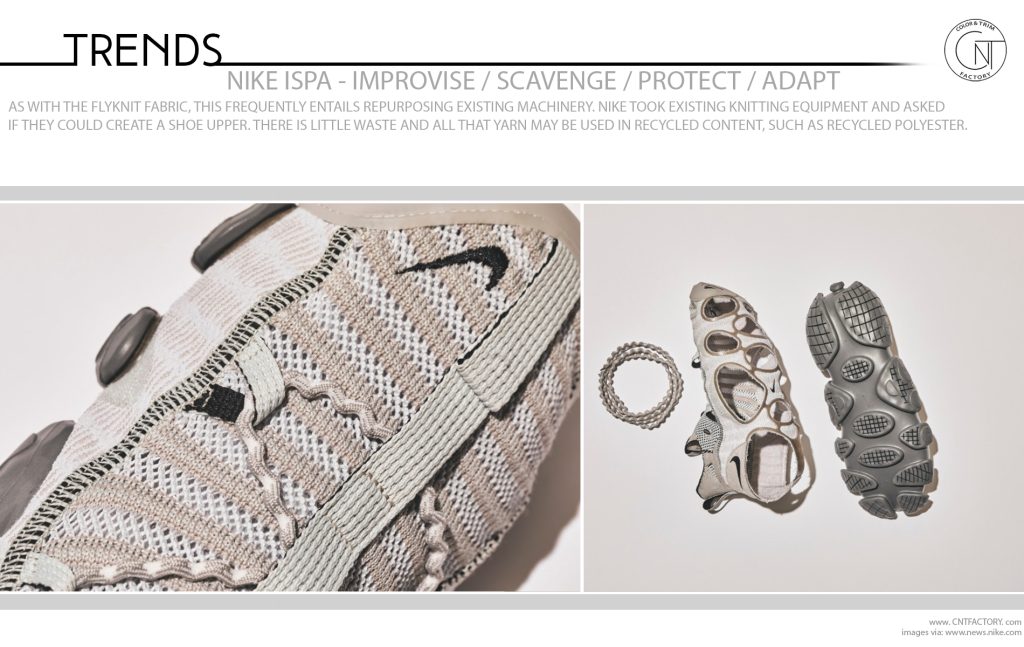 3D printers, which Nike already uses to create moulds capable of precisely deciphering the special needs of individual athletes, could be the key to producing made-to-measure footwear at home with a lower environmental effect.