Related Post: Wood Veneer Craftsmanship / Carved 3D Wood Quilting / Kumiko Woodwork Technique
Vine's basic and pure forms exemplify Forust's printing technologies' core capabilities of producing attractive, one-of-a-kind goods. The collection gives any home a naturalistic vibe and is ideal for keeping those easily misplaced objects. Each piece can stand alone or be piled with others on a console, coffee table, or entryway table, with or without botanicals or other accessories. The Vine collection's multi-functional forms and sizes make it simple to combine with other home decor.
Fuseproject came up with the idea of constructing each piece from a single extrusion point that twists up into a simple, repeating pattern to produce its shape while investigating the technology's unique capabilities. The collection is printed using identical-diameter cylindrical rods and does not require any additional joining components or adhesives. The wood twists and convexes, expanding to produce curve and leaving room between each rod on purpose.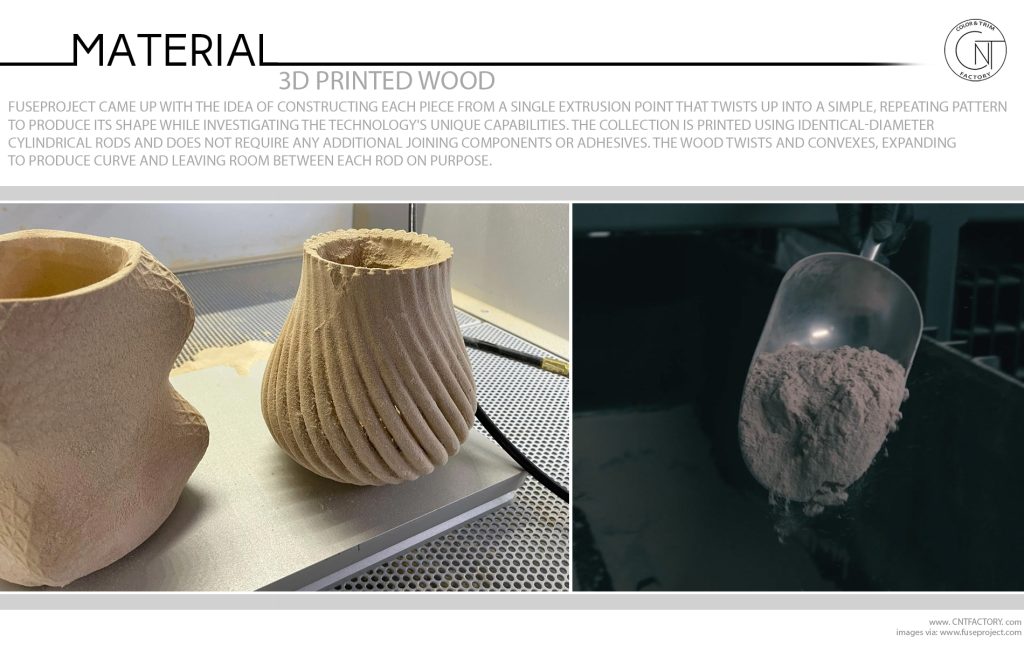 The curving, organic form of the vine contrasts with the dense but lightweight wood and bioresin composition, which has the same usefulness and structural endurance as traditional wood. The bioresin-bound sawdust has the familiarity and warmth of wood, but it also honors the otherwise wastestream-bound byproduct by giving it a new lease on life.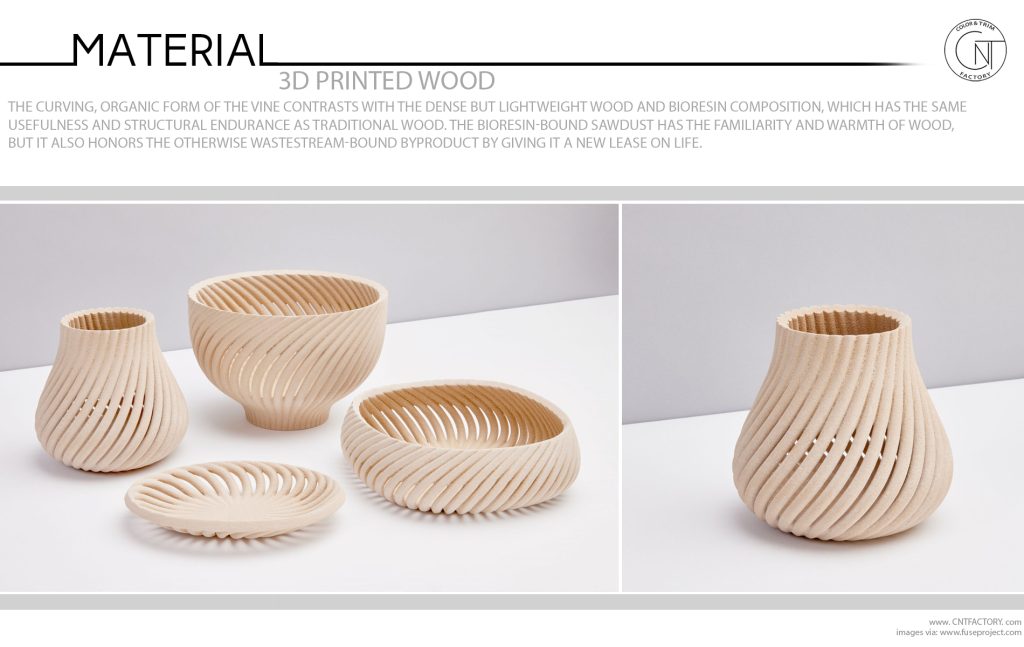 Forust tapped Yves Behar and Fuseproject to design the very first exclusive collection of home goods. Vine is made of wood waste that's been re-materialized using their high-speed 3D printing process.