Related Post: Tactile Volcanic Rock with Kvadrat Textile / Nike Flyprint 3D Printed Textile / Soft Tactile Audio Technologies
Lizzy Stuyfzand works as a designer with her focus on textiles across technology, fashion and interiors. Needleworks introduces a technology of conductive embroidery for smart interfaces using the tactile qualities of upholstery fabrics and industrial stitch. It is A tactile embodied interface that controls your smart light system.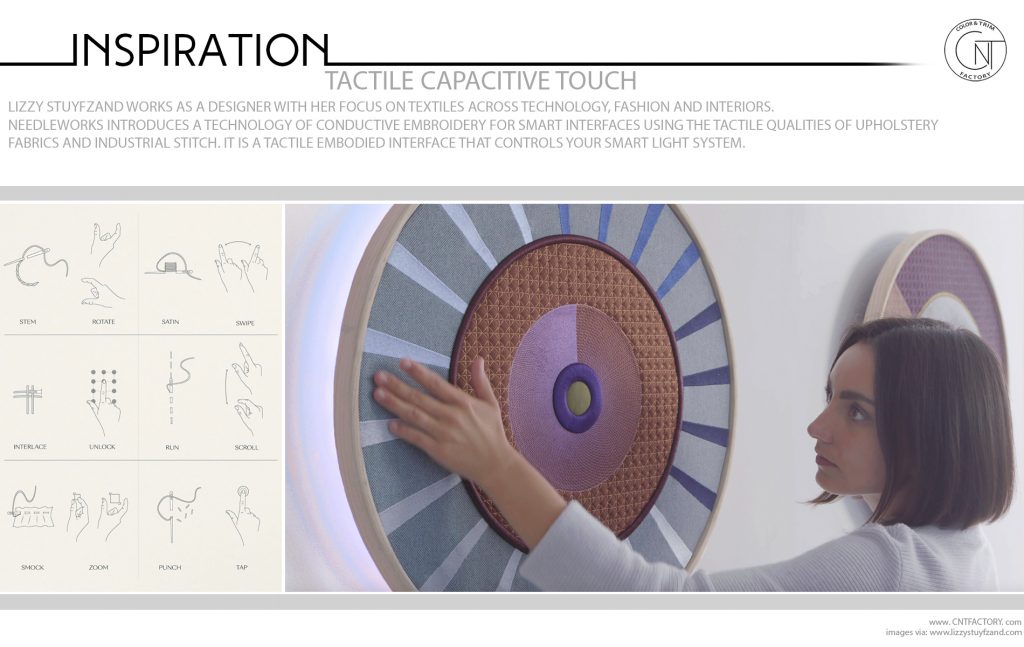 Embroidery is not usually what we think about when we consider smart devices. Yet, many of the actions that we find ourselves doing, touching a screen or pressing a button, use similar manual dexterity and techniques that can be found in embroidery culture.
Pattern making, linking, threading, stitching, spinning, trimming. Looking at the industrial norms and aesthetic of today's smart devices, most products fail to expand beyond our audio or visual senses. We have become blind in relationship to our embodied understandings, smart systems often forget about the tangible matters that have the potential to enrich our day to day lives.