13 Aug

Deconstructed Felt by Patcraft

Related Post: 3D Woolen Felt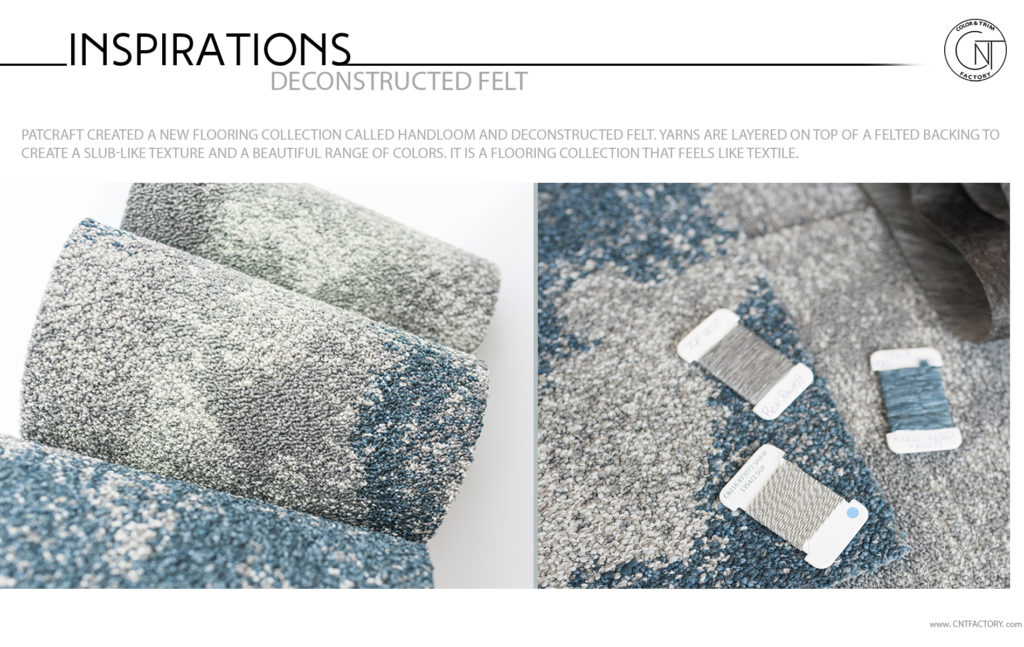 Inspired by transparency, the collection includes striking, dynamic colors alongside a unique pattern that goes beyond the limits of traditional flooring design. Deconstructed Felt's purpose is to provide flexibility in both materiality and function in order to create visual and textural contrast among the built environment. Texture and tactility are two qualities that are displayed within this specific floor, depicting dimension with the yarn laid on top of a felted backing.